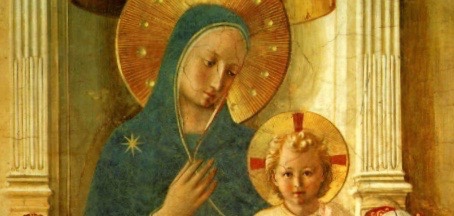 Connecting to Mary & Jesus: Birth of Christ Consciousness in You
A 12-Day Online Shakti-Energy Meditation Process
"Universal Christ Consciousness appeared in the vehicle of Jesus."
~ Yogananda
Jesus and Mary's mission is to awaken the divine potential in every human being.
It was through Mary that Jesus came to the Earth the first time, and it is through her that he will come a second time as the awakened Christ consciousness.
To remember who you are, you need to return to the Divine Mother's womb.
During this course you will: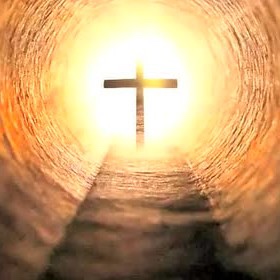 • work with powerful PIN codes, mantras, from ancient palm leaf manuscripts written about Jesus, to connect to Mary and Jesus
• Receive and implement Jesus's personal mantra revealed by Sri Kaleshwar
Mantras have the power to transform our souls and awaken our hidden abilities. This program will implement this capacity to transmit pure soul energy (cosmic energy) to the soul to awaken the Christ consciousness we all can embody.
Through Mother Mary, we can receive the same blessing from the Divine Mother that Jesus received while in the womb!
"All the souls were first created in the Divine Mother's womb. We all came from the Mother. Each person, each soul has a connection, a very strong link with the Divine Mother, equal to Jesus, but the layers of maya (illusion) cover it." ~ Sri Kaleshwar
The Process: What You Will Do in This Course
Experience the unique capacity of the soul to receive cosmic energy through mantra in this three-part course.
Beginning with a Solstice celebration, over 12 days, spend 15 minutes to as long as you like each day, doing the course mantras to experience Christ consciousness in you.
Go even deeper into your process during the New Year's Eve Global Peace Fire with 2 special processes utilizing the fire element. Participation and instructions to join each part are included upon registration.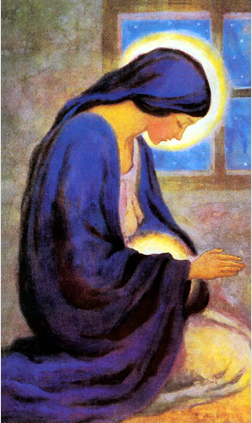 PART 1:
Process to Connect to Mother Mary's Womb Chakra: Giving Birth to the Christ Consciousness in You

When: From the Solstice, December 21st, to Christmas Eve, December 24th.
Your consciousness is awakened when you return to the Divine Mother's womb. Before taking birth, when your soul is still in your physical mother's womb you are aware of your Divine nature. Although you have entered the duality of the five elements inside the womb, you are still living in oneness, merged with all of creation, connected to all life. You are pure blissful consciousness. As soon as you take birth, illusions flow on your soul creating a sense of separation from the Divine Mother and her creation. You identify as individual soul and body. You have forgotten that you are universal consciousness and you have forgotten your connection to the Divine Mother.
It is your link to the Divine Mother that takes you back where your soul was created. When you return to this point in Her cosmic womb, your consciousness is awakened, you realize who you are and you realize your connection to the Divine Mother. Your soul can return to the Divine Mother's womb using a mantra PIN code.
Part 1 will begin with a Solstice Ganesh Holy Bath (Abhishek):
The Holy Bath (Abhishek) will be followed by Solstice Healing Music (Bhajans) and a live, interactive satsang with question and answers.
We go to Ganesh to begin the process and receive the Divine Mother's blessings for the success of this process.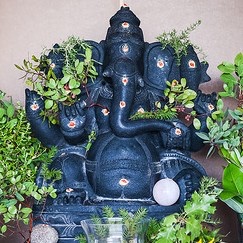 "Lord Ganesha, Gajanana, Trunkman. In the universe, Ganesh is the most important person to Mother Divine; He is really, really, really the closest soul to Mother Divine. We go through Him to break the negativity, to remove obstacles, and get control on Maha Srusthi. You know Srushti? The creation. It means through Ganesh, we're getting control of this whole creation. Here, Maya, illusion, whatever is coming, in a fraction of seconds bring Lord Ganesh's energy in you and ask to have control of the negativity. To control negativity, Ganesh sucks the power from Mother Divine." ~ Sri Kaleshwar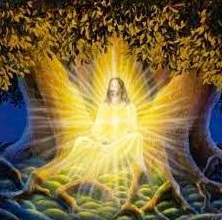 PART 2:
Process to Merge with Jesus' Consciousness
When: Christmas Eve, December 24th to New Year's Day, January 1st
PART 3: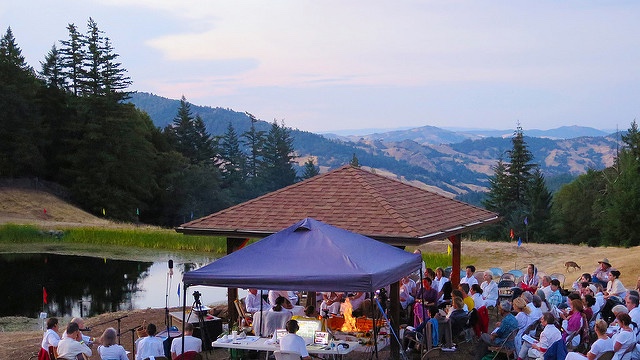 Using the Fire Element During the 26-Hour Global New Year's Eve Peace Fire
During the global Peace Fire, we will be:
1) Connecting to Jesus' consciousness to send blessings to the world (1 hr)
2) The Sri Chakra process (2 hrs): Connecting to the Sri Chakra to receive the blessings from the Divine Mother to fulfill our desires and intentions. This is the auspicious time to manifest your New Year's intentions (sankalpams) through the Sacred Fire Ceremony (Puja).

When: 26 Hour Global Peace Fire, December 31st
"The Indian tradition says that if you see any Sri Chakra even once, that energy will come to you. The Sri Chakra takes a photo of you. Like when you get in front of a camera, it grabs your image in the camera. Like that, if you go to in front of a Sri Chakra, that energy sucks whatever desires your soul has then it gives the energy to you. It takes your picture in the Sri Chakra. It's the highest magnetizing power, pulling energy, in the universe. The Sri Chakra has that nature. It's for the fulfillment of any desire in the universe––completely the highest spiritual, and the highest material. It describes and gives form to the energy. It's absorbing the energy, giving relief, and giving the highest blessings in the universe because Shakti is living in that place." ~ Sri Kaleshwar
During this time we will be chanting powerful mantras to fulfill:

Spiritual & material desires
Prosperity & abundance
Business & professional success
Physical & mental healing
Healing heartbreak & depression
Healing relationships
Fertility
Healthy pregnancy & successful labor
Healthy baby
Change others mind toward the good
Knowledge of past lives
Intuition of other's astrology