Healing Your Relationship with Your Mother

A Powerful 21-Day Healing Meditation Course - Start Your Healing Process Today!
Path of the Sacred Feminine Series
Heal your relationship with your mother and transform your life in miraculous ways.

This course will bring healing to every aspect of your life. Not only your daily life, your happiness and well being, but the development of your enlightenment and consciousness.
The course processes are a blessing directly from the Divine Mother, healing with Her energy (shakti). You can grow your personal connection to the Divine Mother, the core of your spark and root of your life purpose.

This course is simple & easy to do.
• Start any time.
• Participating at home or work each day in a 15-minute guided audio meditation and contemplation for 21 days you can do any time, day or night.
• Forgiving your mother, forgiving yourself, healing our most basic relationships.
• Even if your mother has passed or if you don't know your birth mother, you can do this healing process.
---
Forgiveness - A New Cycle of Creation Can Begin
Forgiveness is the focus of this course and daily guided audio meditation and contemplation.
Discover something truly miraculous with you. Forgive your mother, forgive yourself, and uncover your true spark.

Forgiveness is soul medicine through which peace (shanti), unconditional love (prema), truth (satya), dharma (life purpose and action), compassion and joy emerge. These inner transformations can dramatically uplift humanity and the Nature.
Even if you had a traumatic childhood, or regrets about your own behavior with your mother, you can come to a place of true forgiveness.

---
"I have found that the greatest degree of inner tranquility comes from the development of love and compassion... Individual happiness can contribute in a profound and effective way to the overall improvement of our entire human community."
- Tenzin Gyatso; The Fourteenth Dalai Lama

---
What to Expect from Doing this Course?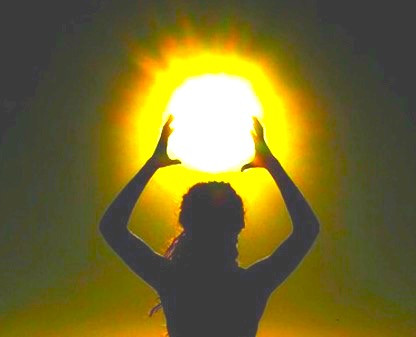 Even if you have a good relationship with your mother, it is valuable to practice the techniques and tools within this course.
These practices will help to release unconscious emotional patterns and deepen your connection to her. Healing this relationship with your mother goes far beyond healing on an emotional level, it essential for our spiritual life to receive the Divine Mother's energy to develop our consciousness.

Releasing and forgiving the past, and letting go of heart pain can be extremely difficult to do, especially when that heart pain has been created in our relationship with our parents. A child has a very sensitive heart. If a child's heart was wounded in their relationship with their mother or father, a wound is created in the heart that is often carried throughout their life. Our mothers, in particular, have the strongest influence on us, on our life and on our soul.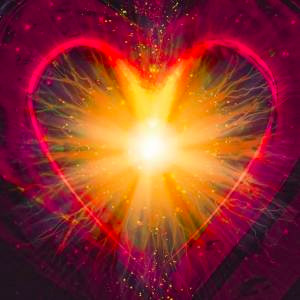 Only with the Divine Mother's grace will your life be successful and happy.

The effect from a 'mother wound' is an inability to give and receive love, which is at the root of our emotional suffering and dysfunction. A heartbreak. This heartbreak leads to depression, insecurity, unworthiness, low self-esteem, and being drawn into inappropriate and damaging relationships. It also affects our spiritual life, it closes us from the flow of love and bliss from the Divine Mother.
---
"Especially in western countries, children are grown in a painful way. That impact will affect on the soul. Our childhood days' energy power, that behavior, that clarity mind, the vision, it keeps continuing the rest of your life."
- Sri Kaleshwar
---
Many experience a profound shift in their relationship their mother, and a healing of their heartbreak. The healing energy from this process brings many positive changes in your life including
• Quality of your communication
• Greater understanding of your mother's challenges and suffering
• Ability to express and experience love more freely
• Forgiveness for the things that she has done and the things you have done
• An increasing ability to love yourself
• Greater self-confidence and self-worth
• Authentic gratitude for the gift of your life.
---
The Link Between Your Mother & the Divine Mother
It is through the link between your mother and the Divine Mother that the sacred feminine energy flows to your soul. Your birth mother's energy helps to open the doorway for your soul to connect with the Divine Mother.
---
"We all came from a mother. We all came from a female character. Your whole link is somewhere with the female. Without a female there is no creation on the planet. In your mother's womb, when the creation is running, your father and mother's energy is involved. Who is generating the soul? Is it your father, your mother, the supernatural cosmic, or Mother Divine? Through your physical mother's womb the soul comes into our body. Her own soul is sucking the cosmic energy and creating the soul. Human beings have to respect the mother's womb. It's the holy place we all came from. You have to respect your mother and you have to connect to your mother then connect to Mother Divine."
- Sri Kaleshwar

---
This is why we need to have pure love for our mother. We can develop this pure unconditional love through powerful formulas from the ancient knowledge to heal this sacred relationship with your mother. As the healing energy begins to flow so will unconditional love grow in your life.
---
"A mother's love is immortal, forever and ever. Once you win your mother's heart, automatically you got enlightened there. It doesn't matter if your mother is alive or not, if you do a good job in your mother's name, yes, you made it. Your journey is made. Your austerities are made. 99% of your japas, your fire ceremonies, your journeys, you're very close."
- Sri Kaleshwar

---
What You Will Receive & Do as a Participant
• Listen each day to a downloadable audio recording of the 'Healing Your Relationship with Your Mother' process.
• Receive a FREE Sacred Fire Ceremony for Abundance and Success energy transmission (A $54 value! Live webcast viewable on any web browser).
• Receive a downloadable online teach­ing each day during your 21-day process you can start and finish any time.
• Have full access to all program materials within your own student account.
• Be a part of a Global Spir­i­tual Com­mu­nity now step­ping for­ward to create peace, heal­ing and har­mony on our planet.
---
Topics to Be Discussed
• The Path of the Sacred Feminine
• Our Parent's Relationship Affects Us Throughout Our Life
• Forgiving Your Mother, Forgiving Yourself
• Learning to Give and Receive Love
• Healing Insecurity, Unworthiness and Low Self-Esteem
• A Mother's Love Makes the Impossible Possible
• Your Parent's Blessings Are Almost Equal to God's Blessings
• The Power of Doing Good in Your Mother's Name
• The Womb Chakra - Your Creativity Power