Healing Your Relationship with Your Mother

A Powerful 21-Day Healing Meditation Course - Start Your Healing Process Today!
Path of the Sacred Feminine Series
Heal your relationship with your mother and transform your life in miraculous ways.

This course will bring healing to every aspect of your life. Not only your daily life, your happiness and well being, but the development of your enlightenment and consciousness.
The course processes are a blessing directly from the Divine Mother, healing with Her energy (shakti). You can grow your personal connection to the Divine Mother, the core of your spark and root of your life purpose.

This course is simple & easy to do.
• Start any time.
• Participating at home or work each day in a 15-minute guided audio meditation and contemplation for 21 days you can do any time, day or night.
• Forgiving your mother, forgiving yourself, healing our most basic relationships.
• Even if your mother has passed or if you don't know your birth mother, you can do this healing process.
---
Forgiveness - A New Cycle of Creation Can Begin
Forgiveness is the focus of this course and daily guided audio meditation and contemplation.
Discover something truly miraculous with you. Forgive your mother, forgive yourself, and uncover your true spark.

Forgiveness is soul medicine through which peace (shanti), unconditional love (prema), truth (satya), dharma (life purpose and action), compassion and joy emerge. These inner transformations can dramatically uplift humanity and the Nature.
Even if you had a traumatic childhood, or regrets about your own behavior with your mother, you can come to a place of true forgiveness.

---
"I have found that the greatest degree of inner tranquility comes from the development of love and compassion... Individual happiness can contribute in a profound and effective way to the overall improvement of our entire human community."
- Tenzin Gyatso; The Fourteenth Dalai Lama

---
What to Expect from Doing this Course?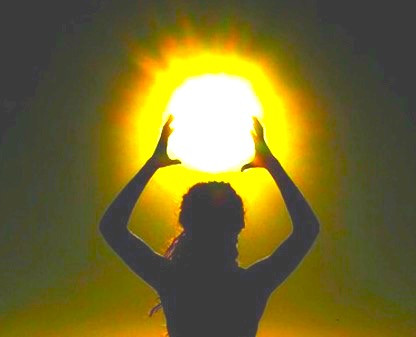 Even if you have a good relationship with your mother, it is valuable to practice the techniques and tools within this course.
These practices will help to release unconscious emotional patterns and deepen your connection to her. Healing this relationship with your mother goes far beyond healing on an emotional level, it essential for our spiritual life to receive the Divine Mother's energy to develop our consciousness.

Releasing and forgiving the past, and letting go of heart pain can be extremely difficult to do, especially when that heart pain has been created in our relationship with our parents. A child has a very sensitive heart. If a child's heart was wounded in their relationship with their mother or father, a wound is created in the heart that is often carried throughout their life. Our mothers, in particular, have the strongest influence on us, on our life and on our soul.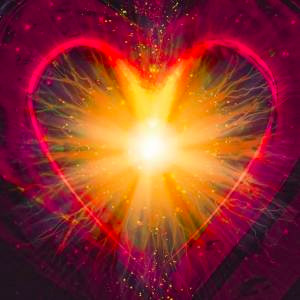 Only with the Divine Mother's grace will your life be successful and happy.

The effect from a 'mother wound' is an inability to give and receive love, which is at the root of our emotional suffering and dysfunction. A heartbreak. This heartbreak leads to depression, insecurity, unworthiness, low self-esteem, and being drawn into inappropriate and damaging relationships. It also affects our spiritual life, it closes us from the flow of love and bliss from the Divine Mother.
---
"Especially in western countries, children are grown in a painful way. That impact will affect on the soul. Our childhood days' energy power, that behavior, that clarity mind, the vision, it keeps continuing the rest of your life."
- Sri Kaleshwar
---
Many experience a profound shift in their relationship their mother, and a healing of their heartbreak. The healing energy from this process brings many positive changes in your life including
• Quality of your communication
• Greater understanding of your mother's challenges and suffering
• Ability to express and experience love more freely
• Forgiveness for the things that she has done and the things you have done
• An increasing ability to love yourself
• Greater self-confidence and self-worth
• Authentic gratitude for the gift of your life.
---
The Link Between Your Mother & the Divine Mother
It is through the link between your mother and the Divine Mother that the sacred feminine energy flows to your soul. Your birth mother's energy helps to open the doorway for your soul to connect with the Divine Mother.
---
"We all came from a mother. We all came from a female character. Your whole link is somewhere with the female. Without a female there is no creation on the planet. In your mother's womb, when the creation is running, your father and mother's energy is involved. Who is generating the soul? Is it your father, your mother, the supernatural cosmic, or Mother Divine? Through your physical mother's womb the soul comes into our body. Her own soul is sucking the cosmic energy and creating the soul. Human beings have to respect the mother's womb. It's the holy place we all came from. You have to respect your mother and you have to connect to your mother then connect to Mother Divine."
- Sri Kaleshwar

---
This is why we need to have pure love for our mother. We can develop this pure unconditional love through powerful formulas from the ancient knowledge to heal this sacred relationship with your mother. As the healing energy begins to flow so will unconditional love grow in your life.
---
"A mother's love is immortal, forever and ever. Once you win your mother's heart, automatically you got enlightened there. It doesn't matter if your mother is alive or not, if you do a good job in your mother's name, yes, you made it. Your journey is made. Your austerities are made. 99% of your japas, your fire ceremonies, your journeys, you're very close."
- Sri Kaleshwar

---
What You Will Receive & Do as a Participant
• Listen each day to a downloadable audio recording of the 'Healing Your Relationship with Your Mother' process.
• Receive a FREE Sacred Fire Ceremony for Abundance and Success energy transmission (A $54 value! Live webcast viewable on any web browser).
• Receive a downloadable online teach­ing each day during your 21-day process you can start and finish any time.
• Have full access to all program materials within your own student account.
• Be a part of a Global Spir­i­tual Com­mu­nity now step­ping for­ward to create peace, heal­ing and har­mony on our planet.
---
Topics to Be Discussed
• The Path of the Sacred Feminine
• Our Parent's Relationship Affects Us Throughout Our Life
• Forgiving Your Mother, Forgiving Yourself
• Learning to Give and Receive Love
• Healing Insecurity, Unworthiness and Low Self-Esteem
• A Mother's Love Makes the Impossible Possible
• Your Parent's Blessings Are Almost Equal to God's Blessings
• The Power of Doing Good in Your Mother's Name
• The Womb Chakra - Your Creativity Power

Having recently participated in the Shivaratri program, I can say that the distance programs that Divine Lineage Healing Center offers are very educational and powerful. Any amount of time and money I have spent on programs is returned to me one hundred times over. I don't know of anywhere else in the US where one can learn authentic ancient yogic channels and healing techniques. The teachers are phenomenal, so dedicated and knowledgeable. Since discovering Divine Lineage Healing Center and participating in fire pujas and distance courses, my life has become so much more positive. I have healed from past wounds and moved beyond them. I feel that I am more in alignment with my true purpose and able to share my gifts with others. Divine Lineage Healing Center is a true support and blessing.
- Laura Fickett, South Bend, IN USA
Your Instructor(s)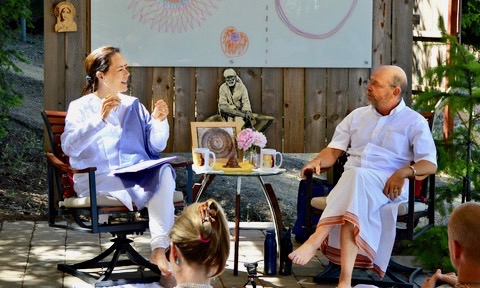 Monika Penukonda Tay­lor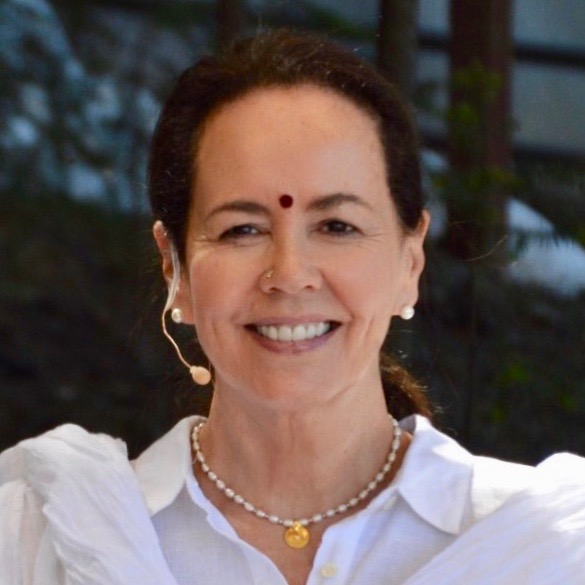 Monika worked closely with Sri Kaleshwar (1973-2012) for 15 years in Penukonda, India. She is the editor and ghostwriter of his books: The Real Life and Teachings of Jesus Christ; Shirdi Baba, The Universal Master, Victory Through Vaastu: Ancient Science of Vedic Architecture; The Divine Mystery Fort, The Teachings of Sri Kaleshwar. She is the author ofKaleshwar, and a modern-day rendering of the Sri Sai Satcharitra. Sri Kaleshwar said of her, "Monika belongs to the Divine Mother Kanaka Durga's feet. She is a Divine Ma on the planet. She'll walk and give a lot of wisdom, and clarity to bloom wisdom. This lady will bless millions of people on the planet."
Nityaananda (Clint Thomp­son, MD)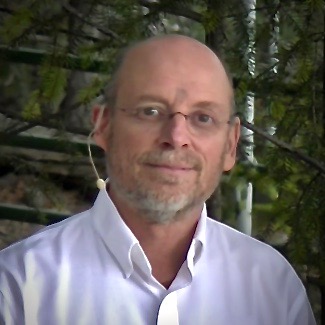 After experiencing the power of Sai Shakti Healing firsthand from Sri Kaleshwar, he gave up his Western medical practice to study healing in India. For 15 years, he was trained directly by Sri Kaleshwar then asked by him to train other healers in the West. Nityaananda was Sri Kaleshwar's personal physician; he is the author of The Aware­ness of Heal­ing. He founded the Divine Lineage Center in 2004.
Monika and Nityaananda now reside at the Divine Lin­eage Cen­ter in Mendocino County, Northern Cal­i­for­nia. They give teach­ings, heal­ings and shak­ti­pat trans­mis­sion at the Center and around the world. They have led processes in which many students received the darshan of the Divine Mother.
Testimonials:
With Mom into her eighties, I was inspired to do the 'Healing Your Relationship with Your Mother' process to try to help my relationship. The process couldn't have been easier, whatever obstacles or energies were blocking us seamlessly became non-issues. Truly they became non issues! We were then in frequent touch by phone, began sharing heartfelt dialogue and resumed visiting each other. We both marveled at the uplifting restoration of a truly wondrous and essential relationship. All of which occurred just a couple years before she passed. I cannot express how grateful I am for having been able to heal my relationship with my Mom and experience the incredible love that was flowing between us. We were able share such amazing laughter in those final days together. It was a priceless gift. The love we were able to share simply by forgiving one another was indescribably heart opening. I want to tell everyone, there's no need to wait or suffer though a less-than-loving relationship."
CEM, Millbrae, CA
I am impressed with the depth of the multiple profound meditation/ processes in this program. This is so beautiful! These programs are always better if possible (deeper as energy, love, beauty) than the previous always! I was deeply moved by the depth of the process and filled with much humbleness and gratitude. The program were deeply healing to us.
M.D., Seattle WA

Thank you so much for that great gift you gave to us through giving that program! Thank you!!! The need of all of us to see the Mother, the aching for that connection to the Mother takes us forward and here you are, offering the remedies!! Our heart is filled with love again to you as instruments of the Divine. May Mother bless you with infinite satchitananda.
A.H., Oberösterreich, Austria

I would like to wholeheartedly thank you for the amazing series of programs. What a beautiful experience that was. It helped me hugely with my volunteering in Vancouver that I do on my time off from work in Alberta, a hospital and old age home. I hope with time I will have more clarity on how can I help the mission. If there is anything I can help with, I would gladly do so.
Y.K., British Columbia, Canada

Thank you again for making the Sudarshana process available! I wanted to give you some immediate feedback that has been a wonderful affirmation. My cat Pandu got chomped by a dog the day before the process. He had a very bad head wound that got infected and quickly got swollen into a huge bump and a leg sprain. As the fire puja started I asked that he be included in my healing and sent energy and intentions to him as well as being fully receptive for my own physical and emotional healing. Thank you for the wonderful ceremony. It felt like a great deal of energy was transmitted. I rested and slept after it and when I woke up I checked on Pandu. His head wound had completely drained during the ceremony and by the next day was MUCH better. Today it is almost unnoticeable! He still has a bit of post traumatic stress but that is disappearing too. Viewed as an outer reflection of my own healing, this feels wonderful. I am sure this is a very significant step forward for myself as well.
M.F., Sandy, OR