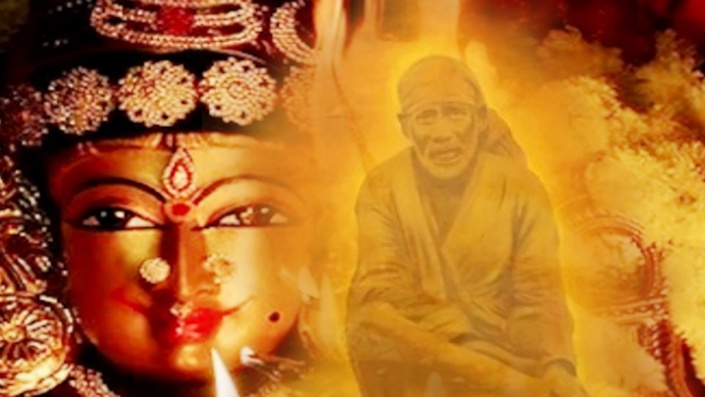 Mother Divine and Shirdi Baba
Celebrating the 100th Navaratri & Vijayadasami Since Shirdi Baba's Mahasamadhi
Enroll in Course
Friday, September 28th - Thursday, October 18th, 2018
Join a Twenty - One Day Process to Connect to Mother Divine and Shirdi Baba!
He (Shirdi Baba) had a special relationship with Mother Divine. He completely ignored the illusion and had huge commanding on Her through his presence and energy.
Shirdi Baba, Jesus, Ramakrishna Paramahamsa and Sri Kaleshwar's mission was to make the Divine Mother available to everyone. Each person is eligible to see the Divine Mother and to have a personal relationship with Her.

Navaratri, the nine nights of the Divine Mother, is when She becomes easily available to the whole world. She descends to bring grace to all who turn to Her; during this time, it is possible to receive the Divine Mother's blessings just by doing simple, heartfelt meditation processes.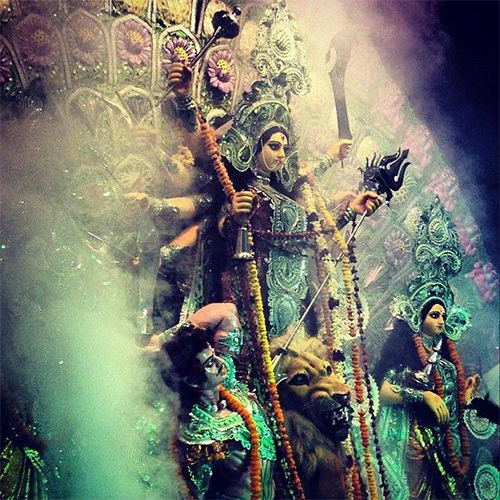 My deeper aim is to send everyone to Mother. The one goal is to connect to Mother Divine, to have the desire to hook [connect to] Her. Once you enter into your Mother's home, She will take care of you and give you what you really want. ~ Sri Kaleshwar
The nine nights of Navaratri culminate on the tenth day, Vijayadasami, when the Divine Mother is victorious over the forces of darkness, both inside and around us. This is also the day that Shirdi Baba chose to take mahasamadhi. This Vijayadasami is the 100th anniversary of Shirdi Baba's mahasamadhi. A powerful time to receive divine blessings from the Mother and Father.

Baba asked Mother Divine, "Bless whoever enters Dwarkamai. Bless them with prosperity. Remove the darkness in their lives." She gave Her word.He didn't ask for himself. He asked the boon for whoever visited his Dwarkamai. He took Her word, that whoever worships Baba, She has to surrender to them and to their families. ~ Sri Kaleshwar
Bring the Divine Mother's Blessings to the World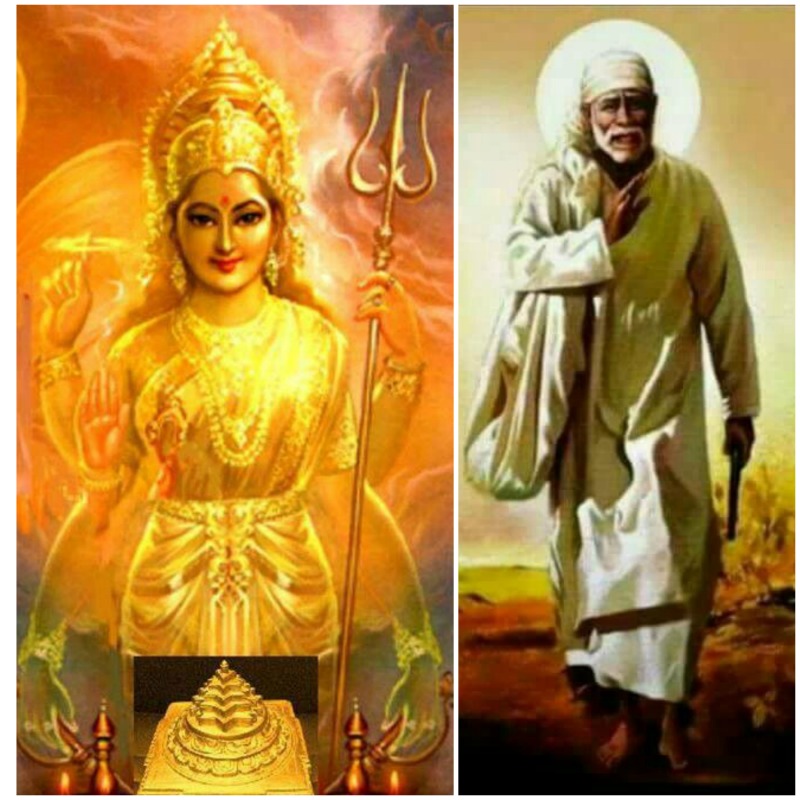 As a participant of this twenty-one-day enlightenment course, you will use sacred fire ceremony, satsang & knowledge, meditation, and mantra & yantra formulas from the ancient knowledge, to powerfully connect with the Mother during Navaratri and Vijayadasami. This course includes access to twenty-one (21) downloadable Mother Divine meditations in audio and transcript format.
What we have to do is completely surrender to receive His (Shirdi Baba's) love and energy through the practices. We don't need to understand the higher mechanism level of His nature right away. Start step-by-step connecting to the souls, spirits and angels, then taking the people's pain and healing them, sending the love. Through these sevas, step-by-step your soul can turn into a purely divine soul, like an avadhut. Then a certain time later, you can melt in Mother Divine's energy. Once you start to melt in Mother Divine's energy, you are in the satchitananda, Brahmananda, mokshananda, chinmayananda, anandananda. ~ Sri Kaleshwar
Our world needs the Divine Mother now more than ever. Bringing the Mother, the light to remove the darkness, not only in our own lives but to the whole world, is necessary to positively shift the world's consciousness. This is the role of the Shakti-dhut, the servant of the Mother, a vehicle of Her energy for the world. Join us in this global process to bring the Divine Mother's blessings to the world through the grace of the Divine Father, Shirdi Baba.
What You Will Receive & Do in This Course
Participate in a twenty-one (21) day shakti-energy group process using formulas from the ancient knowledge to connect to Mother Divine and Shirdi Baba
Twenty-one (21) downloadable Mother Divine meditations in audio and transcript format
Participate remotely in nine (9) sacred fire ceremonies (pujas) on each day of Navaratri
Participate remotely in live Sri Chakra Maha Lakshmi blessing transmissions
Join all Vijayadasami Festival events (sacred fire ceremony, holy bath (abishek) and healing music (bhajans) processes on October 18th
Video teachings satsangs with Monika and Nityaananda uploaded to your student account for online access anytime
Watch Healing Music (Bhajan) concerts LIVE or online in your course materials anytime
Join in synchronized worldwide group meditations (optional)
Selected teaching transcripts about Shirdi Baba and Mother Divine
Participate in a group process blog to share experiences and questions with a global spiritual community
Important Dates
Friday, September 28th – Course Begins
Tuesday, October 9th – Navaratri Sacred Fire Ceremony 1
Wednesday, October 10th - Navaratri Sacred Fire Ceremony 2
Thursday, October 11th - Navaratri Sacred Fire Ceremony 3
Thursday, October 11th – Healing Music (Bhajans) Concert
Friday, October 12th - Navaratri Sacred Fire Ceremony 4
Saturday, October 13th - Navaratri Sacred Fire Ceremony 5
Sunday, October 14th - Navaratri Sacred Fire Ceremony 6
Monday, October 15th - Navaratri Sacred Fire Ceremony 7
Tuesday, October 16th - Navaratri Sacred Fire Ceremony 8
Wednesday, October 17th - Navaratri Sacred Fire Ceremony 9
Thursday, October 18th – Vijayadasami Sacred Fire Ceremony and Festival of events





Your Instructor(s)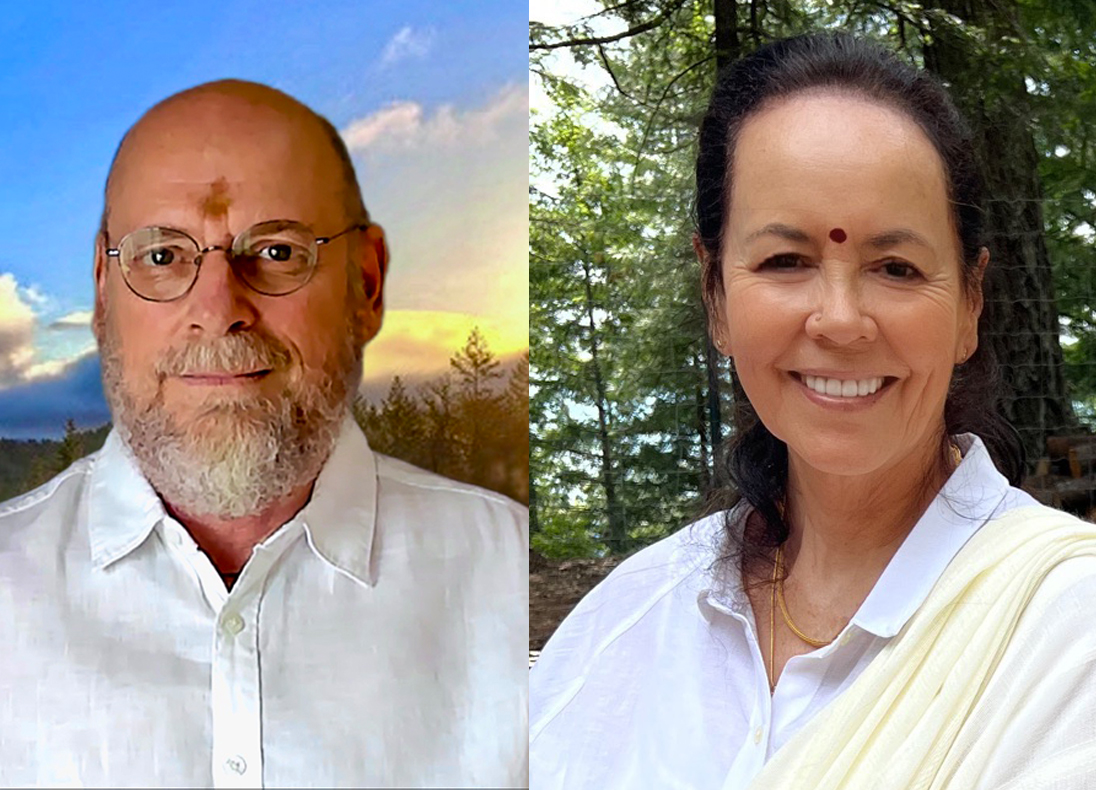 Mataji (Monika Penukonda Tay­lor)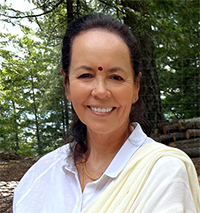 Having worked closely with Sri Kaleshwar for 15 years in Penukonda, India, Mataji now holds the living tradition and lineage of Sri Kaleshwar, transferred to her before his mahasamadhi in 2012. He prepared her to bring the knowledge and direct experience of the Divine Mother to a world that needs to awaken to Her presence. Mataji's inspiration, dedication, and leadership have created opportunities for anyone to access ancient knowledge through ongoing programs and initiatives through the Divine Mother Center. She founded Peace Fires, Holy Womb Initiative, and the Divine Mother School, activities of the Divine Mother Center, and continues her stewardship of these programs to bring the miracle of the Divine Mother to the world. Sri Kaleshwar said of her, "Monika (Mataji) belongs to the Divine Mother Kanaka Durga's feet. She is a Divine Ma on the planet. She will walk and give a lot of wisdom and clarity to bloom wisdom. She will bless millions of people on the planet. She's going to do it."
Mataji and Nityanandaji hold regular sacred ceremonies for healing on behalf of individuals, communities, and the globe.
Mataji is the author of Kaleshwar and a modern-day rendering of the Sri Sai Satcharitra and The Holy Womb: The Secrets of the Divine Mother's Creation. She is also the editor and ghostwriter of Sri Kaleshwar's books: The Real Life and Teachings of Jesus Christ; Shirdi Baba, The Universal Master, Victory Through Vaastu: Ancient Science of Vedic Architecture; The Divine Mystery Fort, The Teachings of Sri Kaleshwar.

Nityaanandaji (Clint Thomp­son, MD)Nityanandaji lived in Penukonda, India, for 12 years, where he studied directly with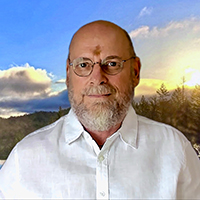 Sri Kaleshwar to train healers and students in the West. During those 12 years, he also served as Sri Kaleshwar's physician. Before meeting Sri Kaleshwar, he was an Internist and Chief Resident at UCSF. Nityanandaji founded the Divine Mother Center in Mendocino County, California, in 2004 and became a permanent resident of the Center upon returning to the United States in 2012. He now serves as a senior teacher and head of leadership for the Virtual Ashram Online Soul University, teaches weekly classes promoting the growth of students and masters of ancient knowledge, and works directly with students as a mentor and spiritual coach.
Nityanandaji and Mataji offer online programs, individual remote healings, and global blessing transmissions, as well as regular sacred ceremonies at the Divine Mother Center to bring healing, balance, and the experience of the Divine Mother to the world.

---
What people are saying about the Divine Lineage Healing Center's online courses:

I am so grateful to have been able to be part of this program! Thank you for making it possible, thank you for sharing this knowledge. Words are not adequate, it has blown me away. So, from my heart, thank you!!!
C.N, Austin, Texas
Every moment was filled with teachings, the Global Group Meditations were very powerful - so powerful I often found myself coming back to join the group only to find that I had been away for almost two hours in silence, feeling relaxed and joyful.
J.R., United Kingdom
Wow!!! I don´t expect such an extensive course! My heart is so wide open. I feel so much love. To create such a course... thank you all for your work, love and being. Thank you so much for sharing this knowledge in this way. I am deeply touched.
A.E., Gummersbah, Germany