Drawing the 'Divine Mother's Sat Chakras' Yantra
A Self-Paced Online Program
Channels to the Holy Mother & Father: Parameshwari Yoga Manuscript Series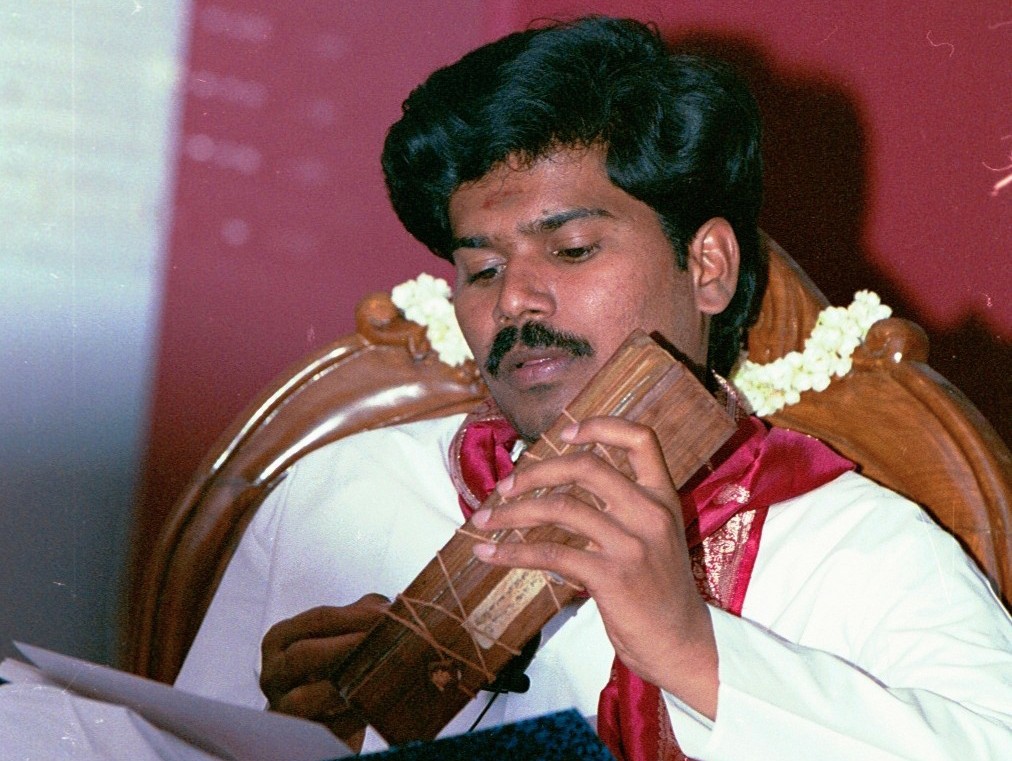 Parameshwari Yoga is a rebirth. It is to regenerate, to refix each person in all angles of their life. It's quite interesting what that book is saying—mantra, yantra and union with the Divine energies. It's proof and evidence of how to connect to the Mother and how to connect to Shiva, the Father.
To understand the great philosophers, the great spiritual characters, not only Ramana Maharshi, not only Paramahamsa Ramakrishna, not only Shirdi Sai Baba, not only Jesus Christ, not only Swami Kaleshwar, any character, you have to know the mechanism of miracles that is happening in your life. If you truthfully and fruitfully—truthfully and fruitfully—understand the mechanism in your life then it's the bliss. - Sri Kaleshwar
Ancient Spiritual Knowledge for Today's World
To understand this creation, birth and death and everything running between them, is the ultimate research that a person can undertake. Science has undertaken one level of research. But to recognize God, to see God, to communicate with God, to demonstrate miracles, and give that experience to someone else, that is the ultimate research. That is the research of a soul scientist. That is the information written on the palm leaves. Every person can do it.
The ancient knowledge is dedicated to developing healers and spiritual masters to serve humanity. Today every city needs healers and spiritual masters who will create spiritual centers, 'soul hospitals' to serve and take care of the people bringing healing and enlightenment to individuals and society.
.
Parameshwari Yoga Manuscript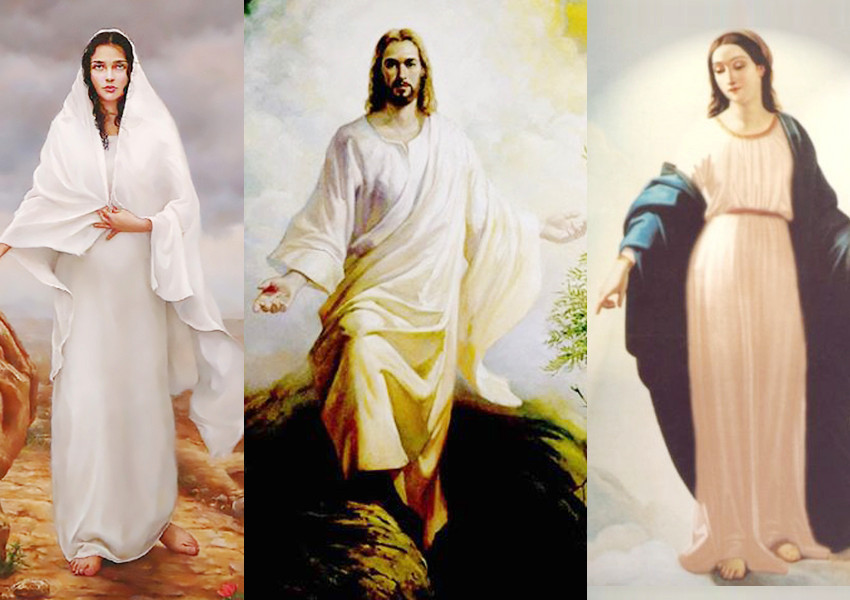 The Parameshwari Yoga palm leaf manuscript is at the heart of the ancient divine mission which is to awaken the world through the blessings of the Holy Mother. The palm leaf manuscript is directly linked to Jesus Christ, Adi Shankaracharya and Adi Shankaracharya's guru. Most recently, this manuscript was made available to the world by Sri Kaleshwar. This manuscript reveals the prayers and sacred energy formulas (channels) practiced by Jesus Christ, Mother Mary, Mary Magdalene, and numerous other saints and maharshis from India over millennia. "If you follow this information, you'll connect to amazing supernatural cosmic energy, the Mother and Father. You'll see amazing changes in your life," Sri Kaleshwar said.

Leaves of Parameshwari Yoga palm leaf manuscript spread out on table Penukonda, India 2007
The knowledge in this ancient manuscript is direct revelation from the Divine Mother. This manuscript was written by a maharishi with the capacity to bring Mother Divine into form. The Mother would manifest in Her physical form to teach him the mysteries of Her creation, which he then wrote down on palm leaves. "The words came directly from the Mother's lips," Sri Kaleshwar said. The knowledge in the manuscript is priceless; it will enable humanity to have a direct experience of our Divine Mother and Divine Father, Lord Shiva.
The bijaksharas (mantras or prayers) of the Parameshwari Yoga book help a lot to remove the karmic blocks and give the fragrance to the soul, to the mind, and to the heart through a beautiful transmission. - Sri Kaleshwar

The Divine Mother's Sat Chakras Yantra
What You Will Receive & Do as a Participant: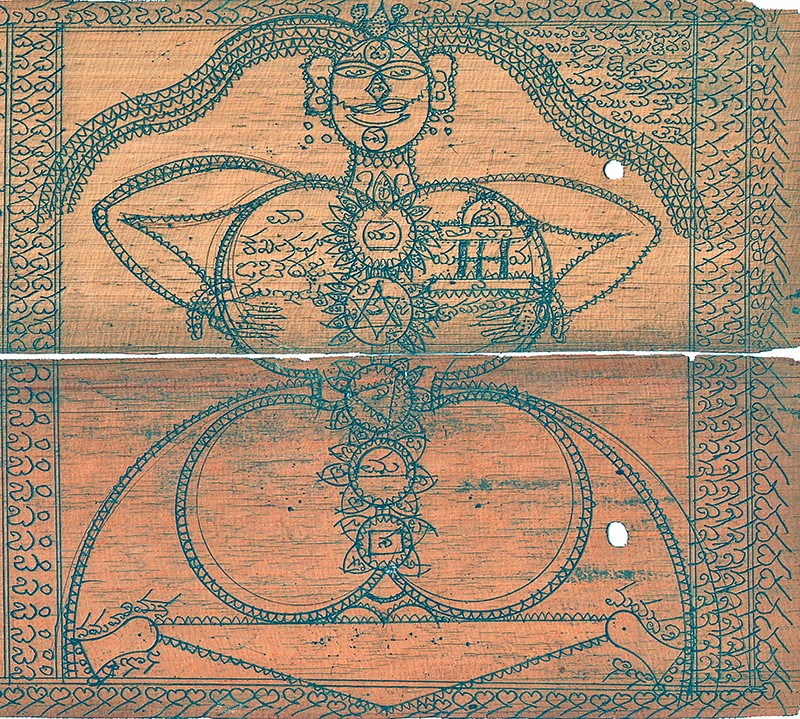 • Learn to create your own 'Divine Mother's Sat Chakras' yantra
• Watch an instructional video leading you through the steps of drawing the 'Divine Mother's Sat Chakras' yantra accurately on paper
• Create your own 'Divine Mother's Sat Chakras' yantra on metal making a new divine power object to bless your life
• Read and study unpublished teachings about the Parameshwari Yoga palm leaf manuscript and the teachings of Sri Kaleshwar

• Have full access to all program materials, audio and video teaching files within your own student account for reference at any time.
• Participate in a group discussion board / blog forum.
• Be a part of a Global Spir­i­tual Com­mu­nity now step­ping for­ward to create peace, heal­ing and har­mony on our planet.
The Parameshwari Yoga palm leaf book contains the Holy Mother and Shiva Channels. On the planet, this information can only be found in this book. It is very rare to receive this knowledge. —Sri Kaleshwar
Your Instructor(s)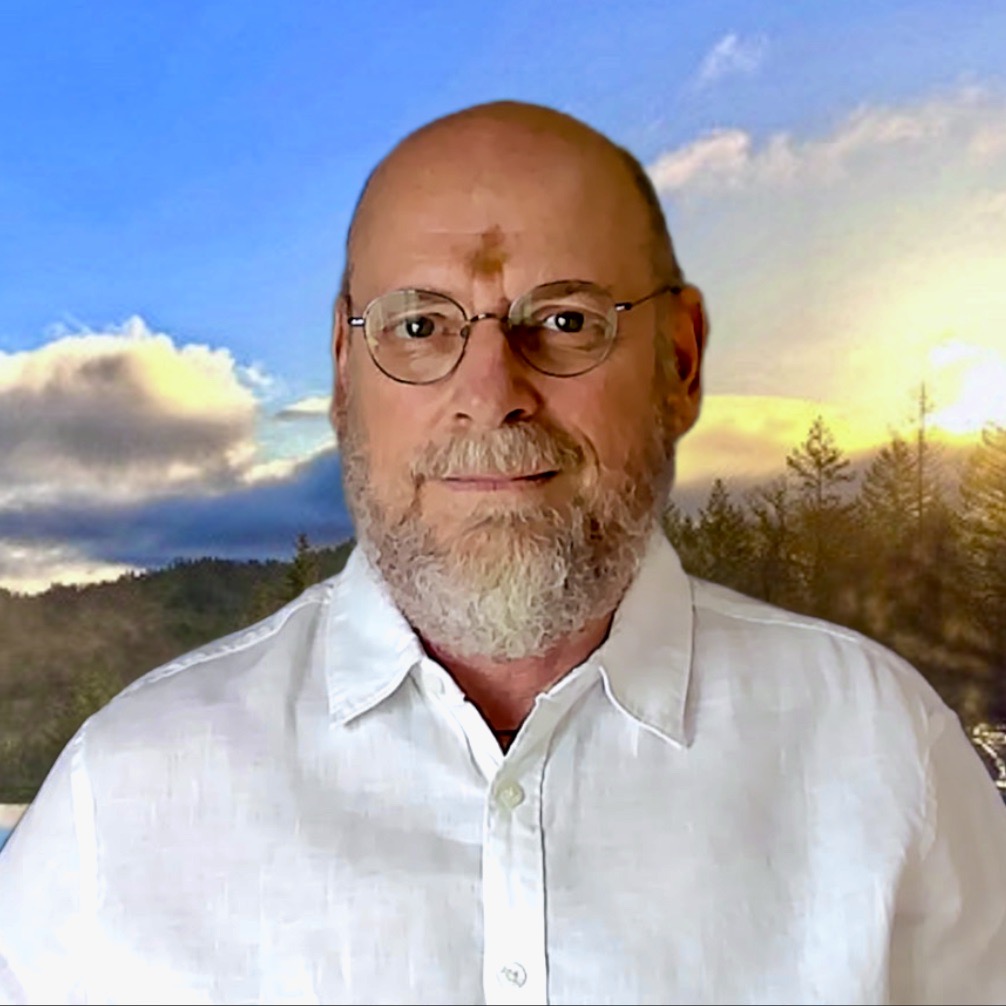 Nityanandaji lived in Penukonda, India, for 12 years, where he studied directly with Sri Kaleshwar to train healers and students in the West. During those 12 years, he also served as Sri Kaleshwar's physician. Before meeting Sri Kaleshwar, he was an Internist and Chief Resident at UCSF. Nityanandaji founded the Divine Mother Center in Mendocino County, California, in 2004 and became a permanent resident of the Center upon returning to the United States in 2012. He now serves as a senior teacher and head of leadership for the Virtual Ashram Online Soul University, teaches weekly classes promoting the growth of students and masters of ancient knowledge, and works directly with students as a mentor and spiritual coach.
Nityanandaji and Mataji offer online programs, individual remote healings, and global blessing transmissions, as well as regular sacred ceremonies at the Divine Mother Center to bring healing, balance, and the experience of the Divine Mother to the world.

Course Curriculum
Welcome to Mother Divine's Sat Chakras Yantra Course
Available in days
days after you enroll
About the Ancient Knowledge
Available in days
days after you enroll
Parameshwari Palm Leaf Manuscript
Available in days
days after you enroll
Frequently Asked Questions
When does the course start and finish?
The course starts now and never ends! It is a completely self-paced online course - you decide when you start and when you finish.
How long do I have access to the course?
After enrolling, you have unlimited access to this course for PERSONAL USE ONLY for as long as you like - across any and all devices you own.