Even just touching a Shiva Lingam and doing certain Vedic prayers, you can suck huge energy. In the universe, the highest power is the Shiva Lingam. With it you can create light and incredible supernatural abilities.
- Sri Kaleshwar
About This Mini Course
Be Who You Are
Shiva lingams have channels to incredible healing abilities that the world needs access to now. In this mini-course you will learn simple techniques to access the hidden power in a Shiva lingam for healing and growth of consciousness.
A Shiva lingam is regarded as Shiva Himself. Shiva's qualities of pure consciousness, peace, unconditional love, and forgiveness, can become yours. Shiva is the one who will take blocks, limitations, negativity and problems from you. Unworthiness, insecurity, guilt, feeling left out, and ways you torturing yourself can all be given to Shiva and washed away using the Shiva Lingam Healing Tools.
This course will also provide you with an ancient prayer, a mantra, with power words to grow your heart chakra and consciousness; a personal mantra, an ancient prayer with power words that is a personal key to your soul energy, and bonus videos on Shiva's character.
Use these practices regularly as part of your personal self-care or as often as you need them. You can create a ritual out of the processes for your spiritual growth to awaken your consciousness.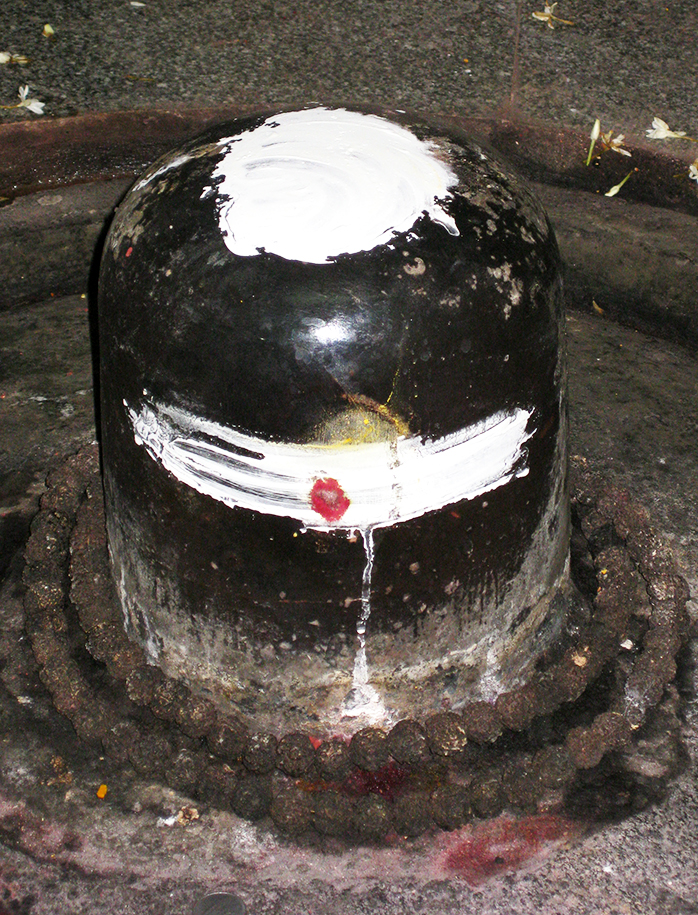 Benefits of Connecting to Shiva with Your Shiva Lingam Include:
Be free of negativity and whatever is holding you back
Develop a loving and forgiving nature
Increase your third-eye power and intuition
Deepen your meditations
Merge in pure consciousness
Increase your creativity and willpower
Fulfill your desires and intentions (sankalpams)
You will learn how to use Shiva lingams to:


• Gain energy on the Full Moon and New Moons
• Give yourself a soul energy transmission (shaktipat)
• Release stress and negativity
• Refresh your energy
• Heal heartbreak and heart pain in yourself and others
• Manifest desires and wishes
Course Includes:
• 3 Techniques to access Shiva's soul energy
• 3 Techniques for releasing negativity & receiving healing
• 3 Videos on Shiva & Mt. Kailash
• Audio mantra teachings


And more.
*Shiva lingam is not included; ideas of where to purchase a Shiva lingam online are inside.
Once you receive Shiva's energy, you're very quiet, a person of peace. That's the maximum. You're in bliss all the time. You're really in bliss. It's beyond enlightenment. There's no word for it. You can't even say it's enlightenment.
~ Sri Kaleshwar
Be free of what is holding you back.
Enroll today to learn how to access the hidden energy
of a Shiva lingam for yourself.
Mataji (Monika Penukonda)
Mataji worked closely with Sri Kaleshwar (1973-2012) for 15 years in Penukonda, India. She is the editor and ghostwriter of his books: The Real Life and Teachings of Jesus Christ; Shirdi Baba, The Universal Master, Victory Through Vaastu: Ancient Science of Vedic Architecture; The Divine Mystery Fort, The Teachings of Sri Kaleshwar. She is the author of Kaleshwar, and a modern-day rendering of the Sri Sai Satcharitra. Sri Kaleshwar said of her, "Monika belongs to the Divine Mother Kanaka Durga's feet. She is a Divine Ma on the planet. She'll walk and give a lot of wisdom, and clarity to bloom wisdom. This lady will bless millions of people on the planet." Sri Kaleshwar transferred the lineage to her shortly before his mahasamadhi in 2012.
Nityanandaji (Clint Thomp­son, MD)
After experiencing the power of Sai Shakti Healing firsthand from Sri Kaleshwar, he gave up his Western medical practice to study healing in India. For 15 years, he was trained directly by Sri Kaleshwar to train other healers in the West. Nityanandaji was Sri Kaleshwar's personal physician; he is the author of The Aware­ness of Heal­ing. He founded the Divine Lineage Center in 2004. Mataji and Nityanandaji now reside at the Divine Lin­eage Cen­ter in Mendocino County, Northern Cal­i­for­nia. They give teach­ings, heal­ings and shak­ti­pat trans­mis­sion at the Center and via remote transmission all around the world. They have led processes in which many students received the darshan of the Divine Mother.