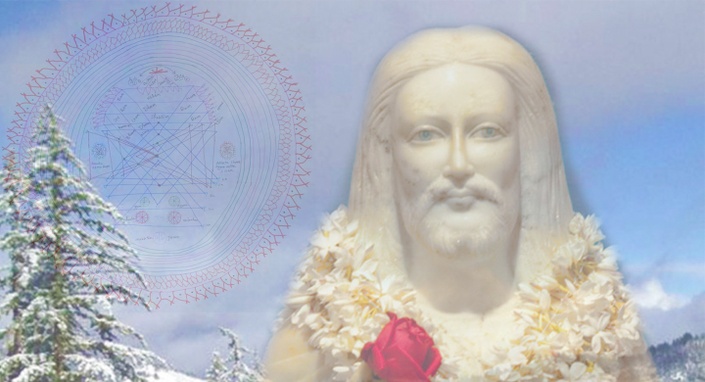 Drawing the 'JC (Jesus Christ) Yantra'
An Online Self-Paced Program
"I recommend everyone focus on some of God's energy prayers, then from there we can build. Our soul knows the entire knowledge that is in the universe. When we recognize ourself, we recognize that. Then the knowledge, even if you just sit, will automatically come."
Knowledge of Enlightenment for Today's World
To understand this creation, birth and death and everything running between them, is the ultimate research that a person can undertake. Science has undertaken one level of research. But to recognize God, to see God, to communicate with God, to demonstrate miracles, and give that experience to someone else, that is the ultimate research. That is the research of a soul scientist.
Sri Kaleshwar gave his students the knowledge of the JC (Jesus Christ) Yantra as a doorway to enlightenment experiences and a tool for protection from negativity and illusion:
"Once you really understand it (the JC Yantra), you can win the Ashta Siddhis, know Mother Divine, win Jesus, win Dattatreya. Everything is there in one yantra. This is the complete Creation – life and death. But you have to find where the Brahma Consciousness is here. Any illusion is coming, you can tell what type of illusion you are in it here."
Yantra = Soul Energy Home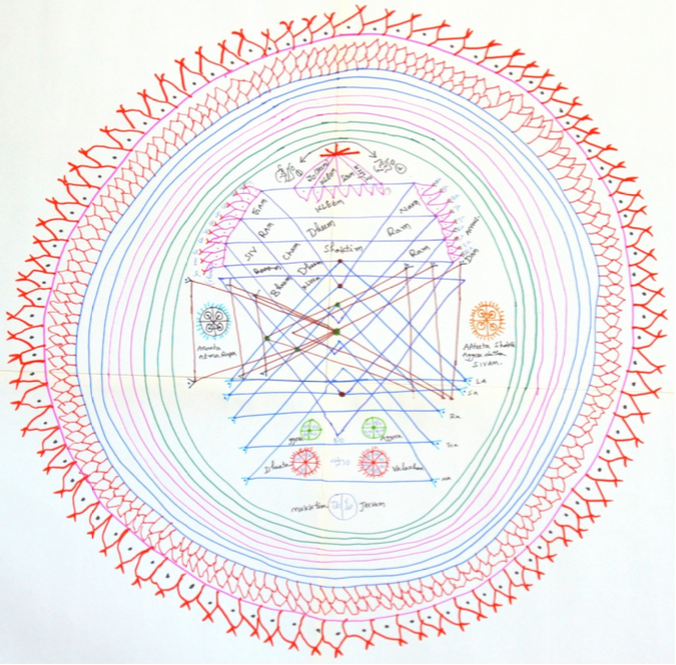 Sri Kaleshwar called yantras 'soul diagrams' or 'soul homes,' a representation of the form divine energy takes as it passes from the infinite formless into our world of bounded form. Every aspect of God, and each individual soul too, is represented by and linked to a unique and specific yantra.
"Prayers are like fuel for your flight. A Yantra is like a pilot steering your flight."
Yantras are a powerful tool for any spiritual seeker wanting more experience and understanding of their own divine capacity. Yantras, once created (and if necessary charged at a fire puja), automatically open a 'channel' of divine energy through the five elements, magnetizing and pulling high divine vibrations
through itself
.
The JC (Jesus Christ) Yantra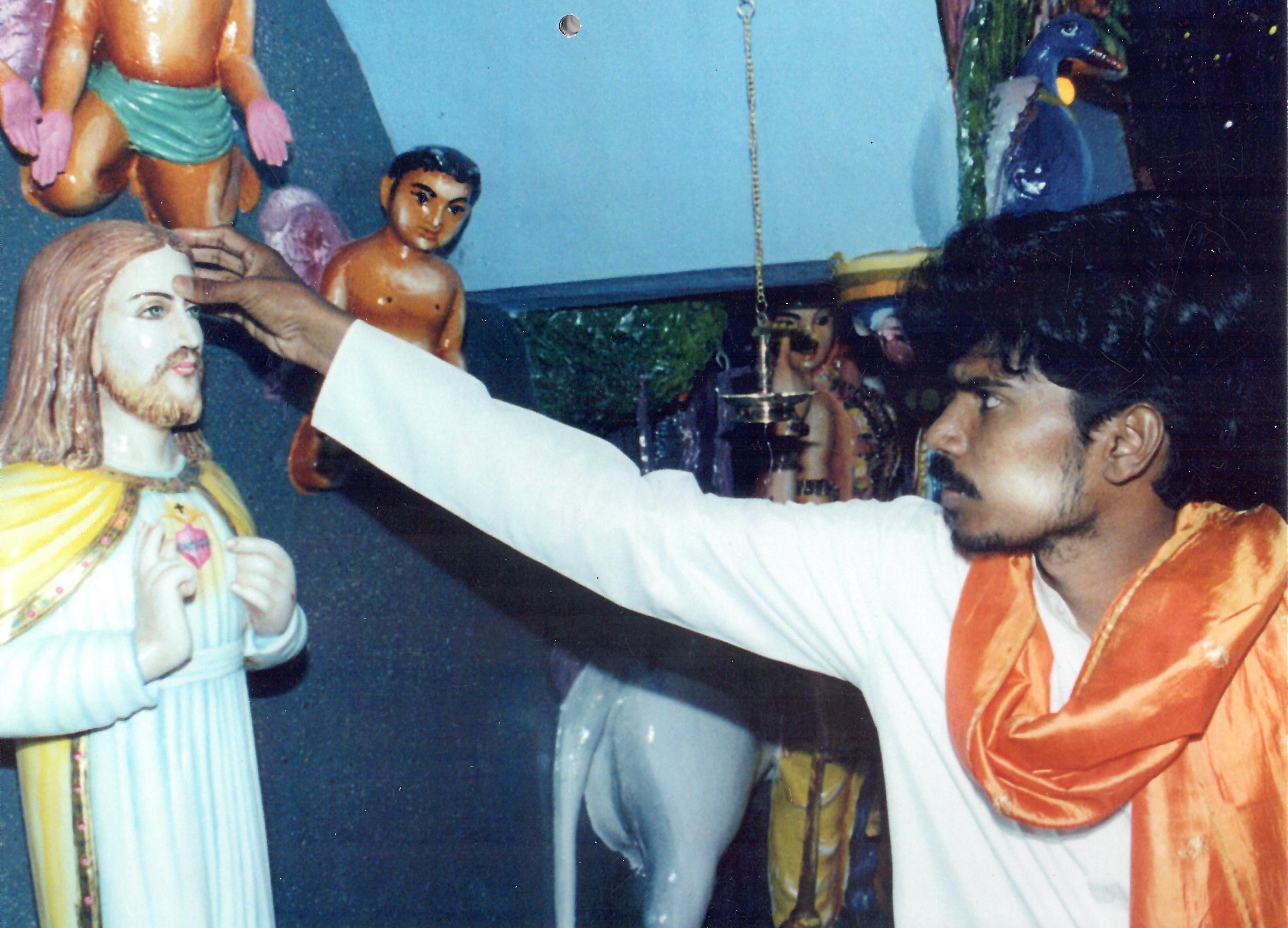 "Jesus said all his students will become more than him. That's a powerful statement. All his students will become more than him."
Sri Kaleshwar spent years, slowly, gently releasing knowledge of Jesus Christ's life to the world. In 1999 as a very young man, Sri Kaleshwar began to teach about the life of Jesus. A few years later he began to release the "Saptarishi Channels", which he renamed the "JC Channels

[1]

", giving credit to Jesus's great success with this knowledge.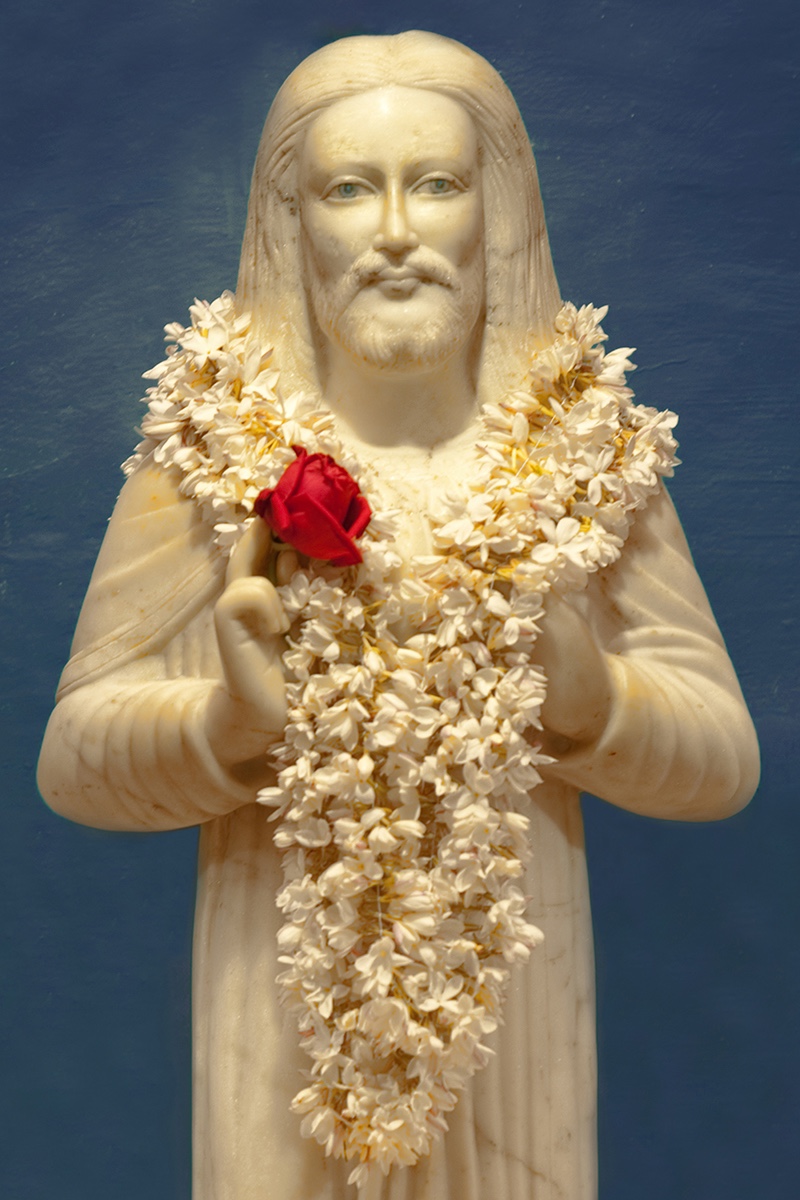 "Even a small molecule of the knowledge, especially the Eastern knowledge, is power. It's a diamond. Please, consider that, connect to that in your life. Yes, you can connect to the Mother, Father, Jesus and many divine souls in a lot of angles. No doubt on that."
In 2004, Sri Kaleshwar released the JC yantra, or soul energy home of Jesus. Finally in 2010 he authored and released The Real Life and Teachings of Jesus Christ (© 2010, Sri Kaleshwar Publications).
"If you put this charged yantra any place, there is no chance for spirits, or negative energy to enter there. If you have the yantra on a coin on your neck, no chance for any negativity. It's a kind of navaratnas. Navaratnas are nine types of protection gems. It has one million times more vibrations on your neck. No black magic person can affect whoever has this yantra (the JC Yantra). Absolutely no chance."
The JC (Jesus Christ) Yantra Is a Symbol to Win the Divine Channels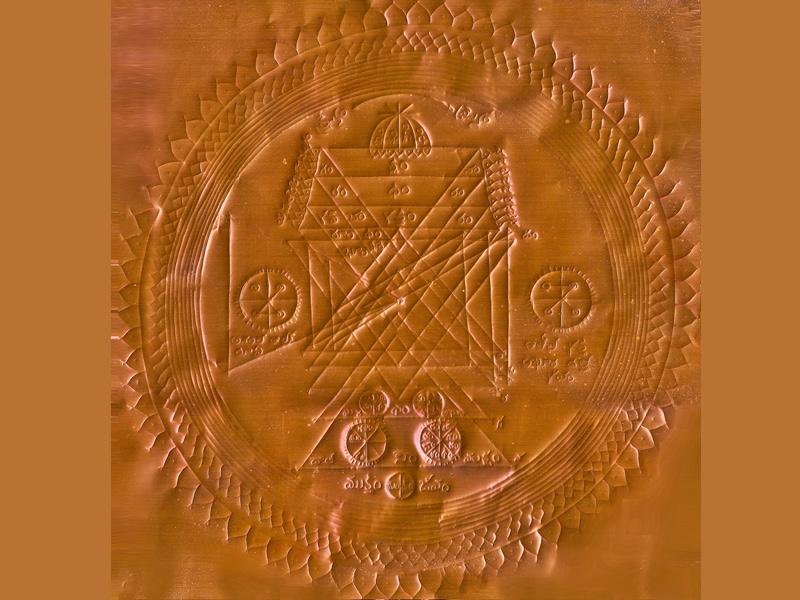 Sri Kaleshwar recommended that every student of the Ancient Knowledge learn the JC Yantra and it's bijaksharas.
"Whatever method the secret to success is practice, practice, practice. This yantra will be with you for the rest of your life; it is important to know it and to fix it in your third eye. It is a key to implementing the JC Channels healing energy.
Once you really understand it, you can win the Asta Siddhis, know Mother Divine, win Jesus, win Dattatreya. Everything is there in one yantra. This is the complete Creation – life and death. But you have to find where the Brahma Consciousness is here. Any illusion is coming, you can tell what type of illusion you are in it here."
What You Will Do in This Course:
Learn how to create your own 'JC (Jesus Christ) Yantra'

Create your own 'JC (Jesus Christ) Yantra' on metal making a new divine power object to bless your life

Read and study teachings about the JC Yantra, the process of drawing it, and its unique healing capacities


Participate in private online live Satsangs each month with the instructor for personal questions and clarifications

Be a part of a global spir­i­tual com­mu­nity step­ping for­ward to create lasting peace, heal­ing and har­mony on our planet now
What You Will Receive in This Course
Five (5) instructional videos leading you through the steps of drawing the 'JC (Jesus Christ) Yantra' accurately on paper


BONUS:

Participate in a New Moon Sacred Fire Ceremony for Protection & Success (Sudarshana) or a Full moon Sacred Fire Ceremony for Abundance & Prosperity (Maha Lakshmi) via live webcast from the Divine Lineage Center and receive a personalized distance healing energy transmission



Access to a group discussion board/blog forum to support your process learning the 'JC (Jesus Christ) Yantra'

Background teachings on the Ancient Knowledge as taught by Sri Kaleshwar

Have full access to all program materials and video teaching files within your own student account for reference at any time


---
[1] One of the most powerful systems of ancient knowledge in the cosmic channels; they are enlightenment channels practiced by Maharishis in India for millennia. Sri Kaleshwar renamed these channels after Jesus Christ, who he says was the most successful soul ever to implement them.
Your Instructor(s)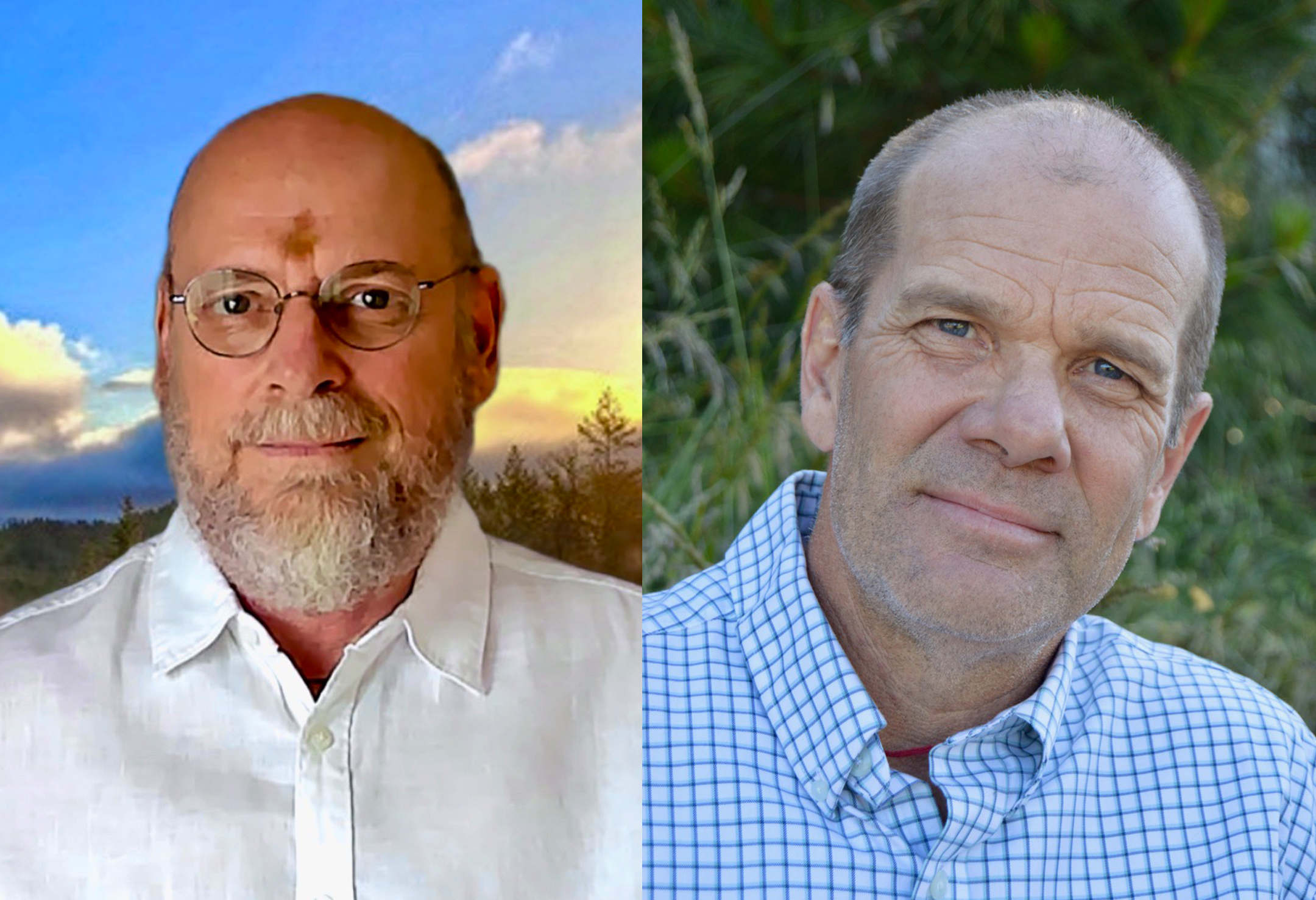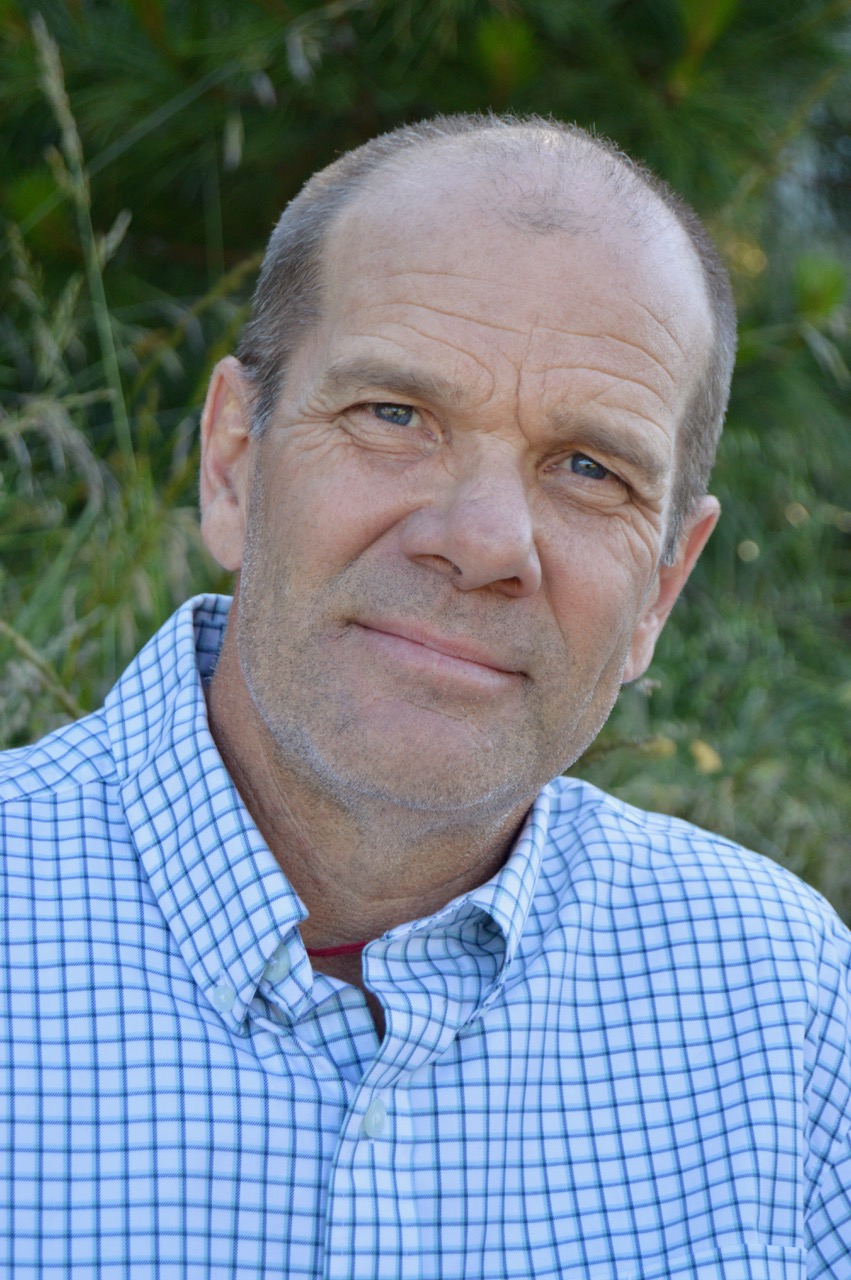 Patrick 'Mahavir' Huffman began his studies with Sri Kaleshwar in 2000 and worked closely with Swami in Penukonda, India until Kaleshwar's mahasamadhi in 2012. "My background is in science, mainly biology. Swami introduced me to a different science, but it IS science. This knowledge is provable. 'With proofs and evidence" Swami always said. Swami proved it to me many times, and I have proven it to myself. Test it. Try it for yourself. This is the ancient science of nature." He is a Kaleshwar certified teacher, healer, and Vaastu consultant.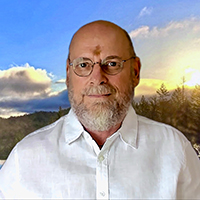 Nityanandaji lived in Penukonda, India, for 12 years, where he studied directly with Sri Kaleshwar to train healers and students in the West. During those 12 years, he also served as Sri Kaleshwar's physician. Before meeting Sri Kaleshwar, he was an Internist and Chief Resident at UCSF. Nityanandaji founded the Divine Mother Center in Mendocino County, California, in 2004 and became a permanent resident of the Center upon returning to the United States in 2012. He now serves as a senior teacher and head of leadership for the Virtual Ashram Online Soul University, teaches weekly classes promoting the growth of students and masters of ancient knowledge, and works directly with students as a mentor and spiritual coach.
Nityanandaji and Mataji offer online programs, individual remote healings, and global blessing transmissions, as well as regular sacred ceremonies at the Divine Mother Center to bring healing, balance, and the experience of the Divine Mother to the world.

Course Curriculum
How To Use This Course
Available in days
days after you enroll
How to Implement the JC Yantra Mantra Formulas
Available in days
days after you enroll
Frequently Asked Questions
When does the course start and finish?
The course starts now and never ends! It is a completely self-paced online course - you decide when you start and when you finish.
How long do I have access to the course?
How does lifetime access sound? After enrolling, you have unlimited access to this course for as long as you like - across any and all devices you own.
Can I get help during the course?
Yes! There are regularly scheduled monthly satsangs where you are free to ask questions of the instructor and get the clarifications you need to successfully complete the course.