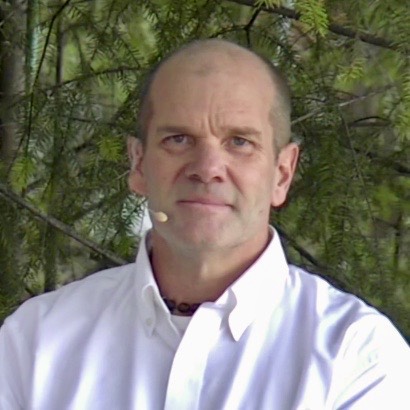 Patrick 'Mahavir' Huffman began his studies with Sri Kaleshwar in 2000 and worked closely with Swami in Penukonda, India until Kaleshwar's mahasamadhi in 2012. "My background is in science, mainly biology. Swami introduced me to a different science, but it IS science. This knowledge is provable. 'With proofs and evidence" Swami always said. Swami proved it to me many times, and I have proven it to myself. Test it. Try it for yourself. This is the ancient science of nature." He is a Kaleshwar certified teacher, healer, and Vaastu consultant.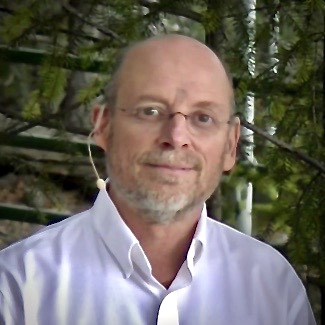 Nityaananda (Clint Thompson, MD) was Sri Kaleshwar's personal physician and often assisted his yogic processes, includ­ing yoga samadhi and large group shak­ti­pat trans­mis­sions. Sri Kaleshwar gave Nityaananda a special channel with the yantras from the Parameshwari Yoga palm leaf manuscripts and instructed him on the knowledge and codes of the yantras. He travelled the world with Sri Kaleshwar and led processes where stu­dents received Mother Divine's dar­shan.
Both Mahavir and Nityaananda live at the Divine Lineage Healing Center, in Laytonville CA, USA, where they support all aspects of the Center's dharma.