A 5-Day Online Meditation Course

Monday, July 10th - Friday, July 14th, 2017
You will now be able to participate in Who Am I real time from the comfort of you own home. Daily talks will be broadcast as they are happening at the Divine Lineage.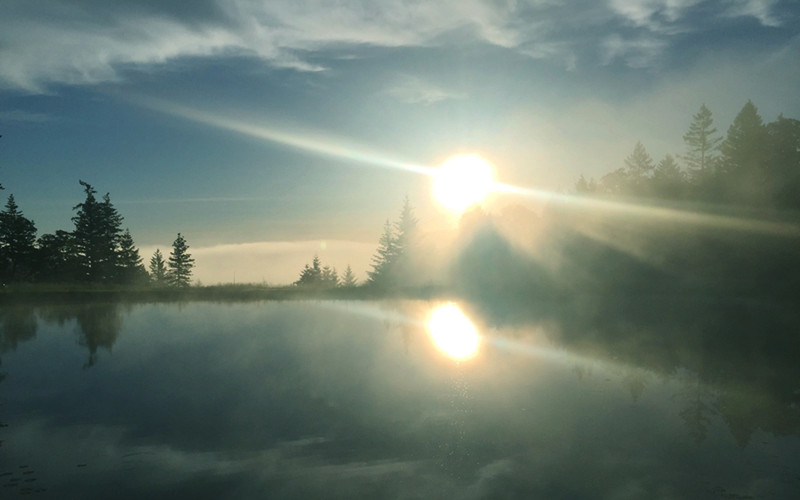 Sri Kaleshwar advised students of the ancient knowledge to go to Ramana and Krishnamurti's non-dual teachings as the "final touch up".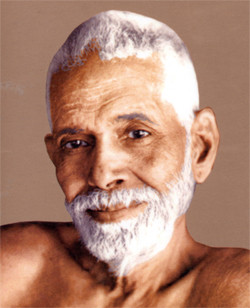 Ramana Maharshi taught the practice of self-inquiry using the question, "Who Am I?" He said when one persistently inquires into the nature of the mind, the mind will subside. The thought "Who am I?" will destroy all other thoughts, and like a stick for stirring the funeral pyre, it itself will be burnt in the end. With repeated practice, the mind will develop the power to stay in its source, the true Self, which is Being-Consciousness-Bliss, or satchitananda.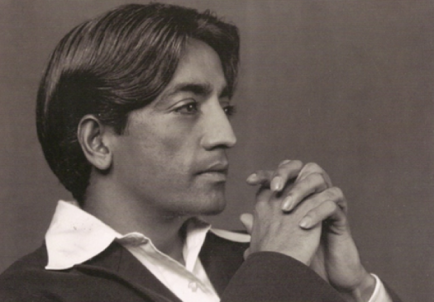 The core of Krishnamurti's teaching is contained in the statement he made in 1929 when he said, "Truth is a pathless land." To find the truth of who we are can only be found through understanding the contents of our own mind, through direct observation and in the mirror of relationship.
When we become aware of the movement of our own thoughts, we will see the division between the thinker and thought, the observer and the observed, the experiencer and the experience. We discover that this division is an illusion. Then there only pure observation which is insight without any shadow of the past. This timeless insight brings about a radical transformation in the mind and the revealing of our true nature.
What You Will Receive & Do in This Course:


Join five live morning teaching satsangs at the Divine Lineage Center!

As part of this course you will get to watch 5 live teaching satsang broadcasts of the Who Am I? in-person Soul University course taking place at the Divine Lineage Center. These satsangs will be also be recorded to view anytime.
Watch live broadcasts of all course events and energy transmissions.
Join (when possible) in a world­wide group med­i­ta­tion.
Be a part of a group discussion board / blog forum.
Be a part of a global spir­i­tual com­mu­nity now step­ping for­ward to act together to bring love, peace and heal­ing to our planet.
Join Two Courses at a Special Rate, Save 20%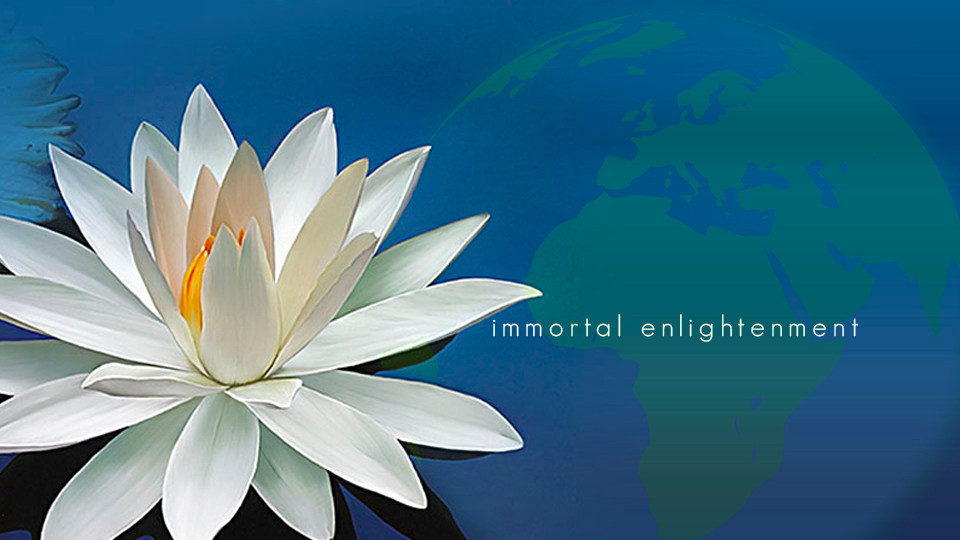 Register for both "Who and I" and "Immortal Enlightenment" for $239.00 (20% off, a value of $298!).
You will now be able to participate in Immortal Enlightenment real time from the comfort of you own home. Daily talks will be broadcast as they are happening at the Divine Lineage.

Immortal Enlightenment is functioning from the awareness that you are the Ultimate. We will discuss how the shakti-energy channels are implemented from this state of consciousness. Additionally, how to have miracle energy flows spontaneously around you; the role of the Womb Chakra, Hrudaya Chakra, Kama Chakra, Kala Chakra, Kundalini Chakra and Nadi Chakras in consciousness.
Contact [email protected] for a special coupon.

Your Instructor(s)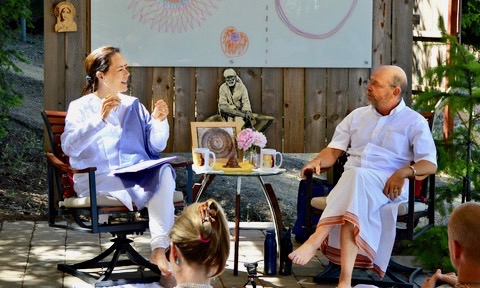 Monika Penukonda Tay­lor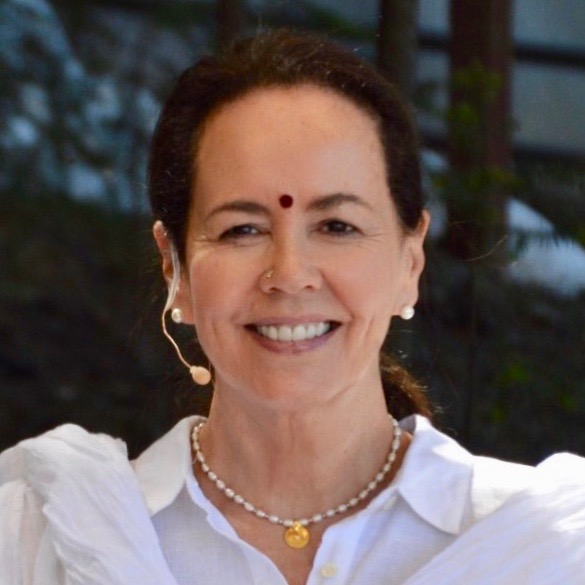 Monika worked closely with Sri Kaleshwar (1973-2012) for 15 years in Penukonda, India. She is the editor and ghostwriter of his books: The Real Life and Teachings of Jesus Christ; Shirdi Baba, The Universal Master, Victory Through Vaastu: Ancient Science of Vedic Architecture; The Divine Mystery Fort, The Teachings of Sri Kaleshwar. Sri Kaleshwar transferred the lineage to her shortly before his mahasamadhi in 2012. She is the author ofKaleshwar, and a modern-day rendering of the Sri Sai Satcharitra. Sri Kaleshwar said of her, "Monika belongs to the Divine Mother Kanaka Durga's feet. She is a Divine Ma on the planet. She'll walk and give a lot of wisdom, and clarity to bloom wisdom. This lady will bless millions of people on the planet." Sri Kaleshwar transferred the lineage to her shortly before his mahasamadhi in 2012.
Nityaananda (Clint Thomp­son, MD)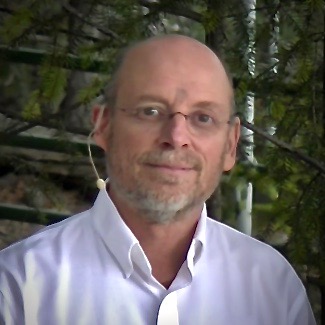 After experiencing the power of Sai Shakti Healing firsthand from Sri Kaleshwar, he gave up his Western medical practice to study healing in India. For 15 years, he was trained directly by Sri Kaleshwar then asked by him to train other healers in the West. Nityaananda was Sri Kaleshwar's personal physician; he is the author of The Aware­ness of Heal­ing. He founded the Divine Lineage Center in 2004.
Monika and Nityaananda now reside at the Divine Lin­eage Cen­ter in Mendocino County, Northern Cal­i­for­nia. They give teach­ings, heal­ings and shak­ti­pat trans­mis­sion at the Center and around the world. They have led processes in which many students received the darshan of the Divine Mother.
Course Curriculum
Section 1: Beginning Your Course
Available in days
days after you enroll
Section 2: How to Join the Live Broadcasts
Available in days
days after you enroll
Teaching Satsang Sessions
Available in days
days after you enroll
Testimonials:
The 21 day program (2016 Be the Light) is having a profound impact on my life. My friend has remarked on a new confidence. I only know that I am finding life more light, less onerous. I find it difficult to quantify the difference (Shirdi Sai) Baba has made in my life through you. I believe the difference is hope.

J.M.K, Virgin Islands, USA

Wow!!! I don´t expect such an extensive course! My heart is so wide open. I feel so much love. To create such a course... thank you all for your work, love and being. Thank you so much for sharing this knowledge in that way. I am deeply touched.
A.E., Gummersbah, Germany
That was an amazing call this morning! The energy was fragrant and palpable... I taste it even now! Sincerely hope the recording will be released - there is much to chew on here.
T.W., CA, USA

I am impressed with the depth of the multiple profound meditation/ processes in this program. This is so beautiful! These programs are always better if possible (deeper as energy, love, beauty) than the previous always! I was deeply moved by the depth of the process and filled with much humbleness and gratitude. The program were deeply healing to us.
M.D., Seattle, WA, USA
We had a wonderful Maha Shivaratri celebration. I could sense the energy connection.
M.S.M., Labenz, Germany
Just wanted to say thanks for the wonderful Miracles of Sai and Shivaratri Programm. Beautiful amazing Divine Energies i can feel. Thank you everyone for all your work.

M.G., Austria, Germany

Thank you so much for that great gift you gave to us through giving that program! Thank you!!! The need of all of us to see the Mother, the aching for that connection to the Mother takes us forward and here you are, offering the remedies!! Our heart is filled with love again to you as instruments of the Divine. May Mother bless you with infinite satchitananda.
A.H., Oberösterreich, Austria

I would like to wholeheartedly thank you for the amazing series of programs. What a beautiful experience that was. It helped me hugely with my volunteering in Vancouver that I do on my time off from work in Alberta, a hospital and old age home. I hope with time I will have more clarity on how can I help the mission. If there is anything I can help with, I would gladly do so.
Y.K., British Columbia, Canada

This course is closed for enrollment.