All the materials you need to draw a yantra on copper metal and beautifully display it in your home, office, healing, or meditation space


For centuries, saints surrounded themselves with yantras. Charged yantras bring a continuous flow of healing energy to you, balancing your chakras, increasing your clarity, and supporting your growth and success.
With the Divine Lineage's online courses and Yantra Drawing Kit, you can create your own powerful yantras to increase your spiritual growth and uplift any space. The Yantra Drawing Kit is offered as a convenient resource for you to complete yantras on copper metal that are taught in our other courses.


The Yantra Drawing Kit Includes: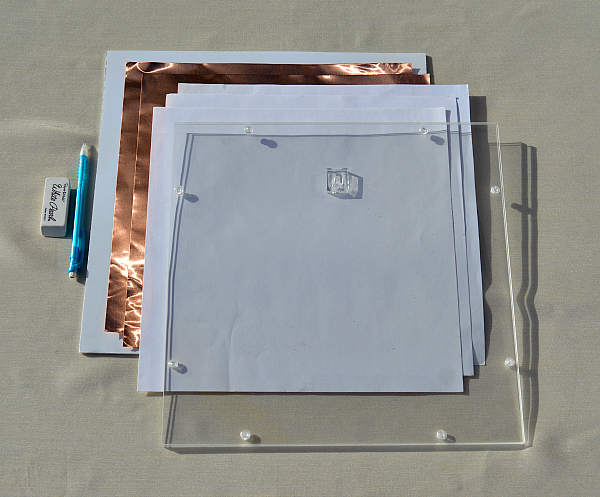 2 blessed copper metal sheets (12" x 12") charged overnight on the Dattatreya Murthi altar
3 sheets of pre-cut practice drawing paper (12" x 12")
1 custom plexiglass frame with key hole for hanging (12" x 12")
1 mechanical pencil (0.7mm HB #2 lead refills not included)
1 eraser
1 yantra drawing board (13.5" x 13.5")
Specific yantra drawing instructions not included; please see your selected courses for instructions.
Price: $54 plus shipping (USA and international shipping available)

Yantras Are Powerful Tools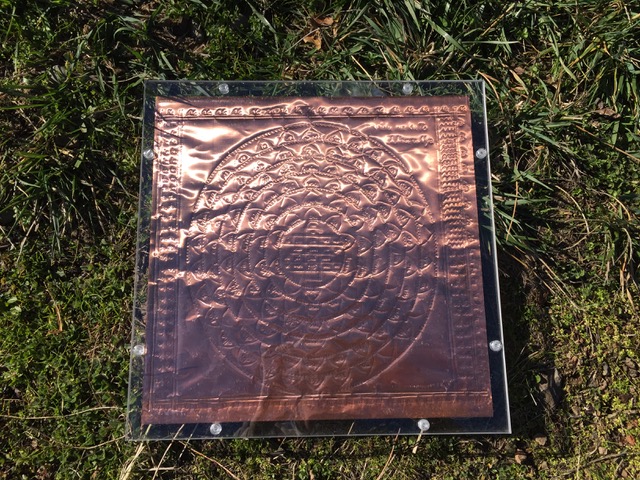 Yantras etched on metal (and if necessary activated/charged by a fire ceremony) automatically open a channel of divine energy. They bring powerful healing, creative, and protection energies to any location it which it is placed.

The yantras taught in the Divine Lineage's courses are ancient yantras from palm leaf manuscripts of India. They are soul diagrams, sacred energy homes, of the highest divine energy. These yantras work continuously in the background of any location, bringing the divine energy of that particular yantra to you.

Having charged yantras in your spaces is having a direct flow of healing energy, balancing your chakras, continuously increasing your clarity, supporting your growth and success.


Get started drawing your yantra on copper metal today!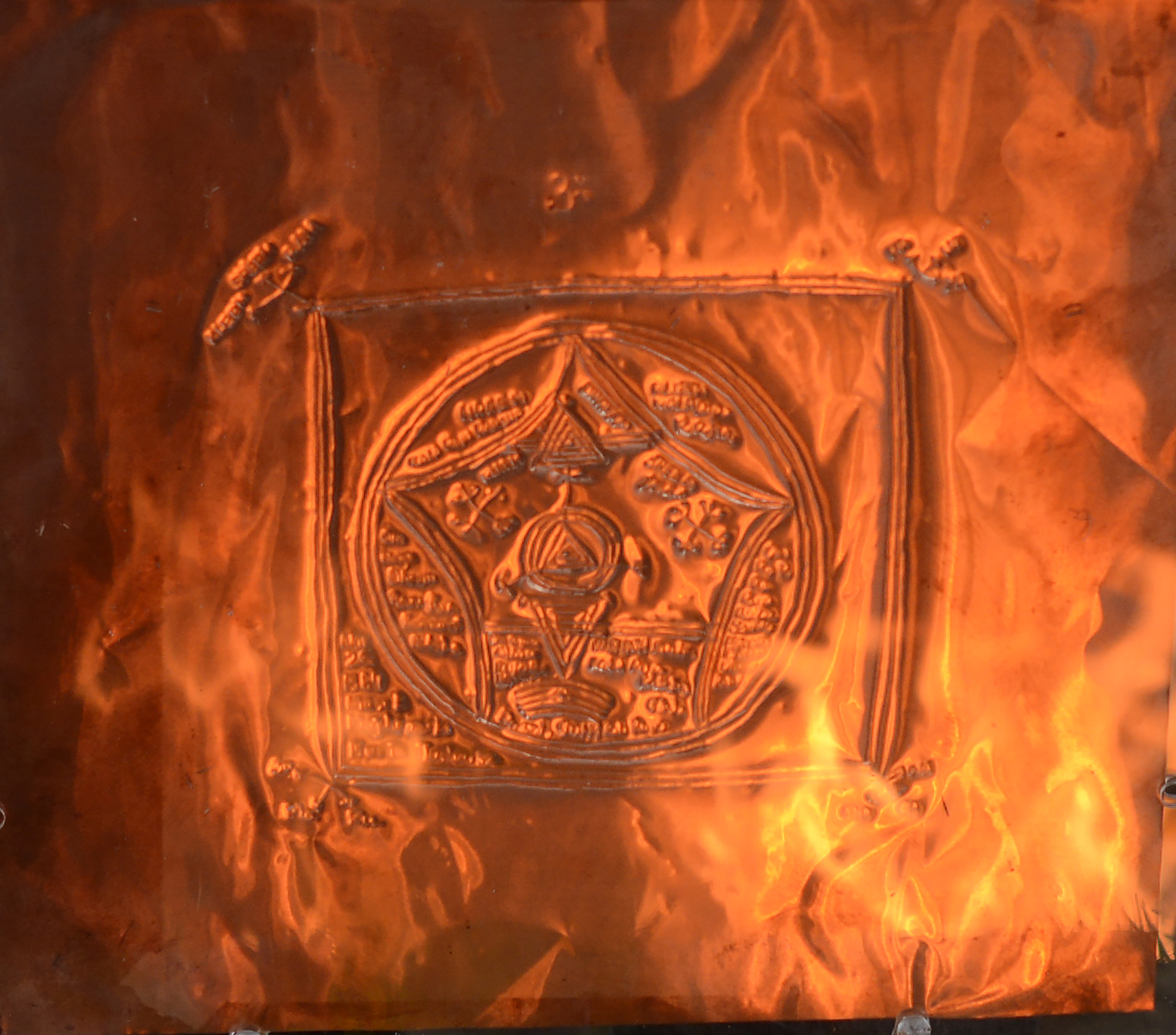 The Yantra Drawing Kit supplies all of the key materials you need to create a new power object on the planet for yourself, and the world.


At checkout, select shipping to an address inside the USA or to an international address outside the USA.


Class Curriculum
Yantra Drawing Kit
Available in days
days after you enroll
Your Instructor(s)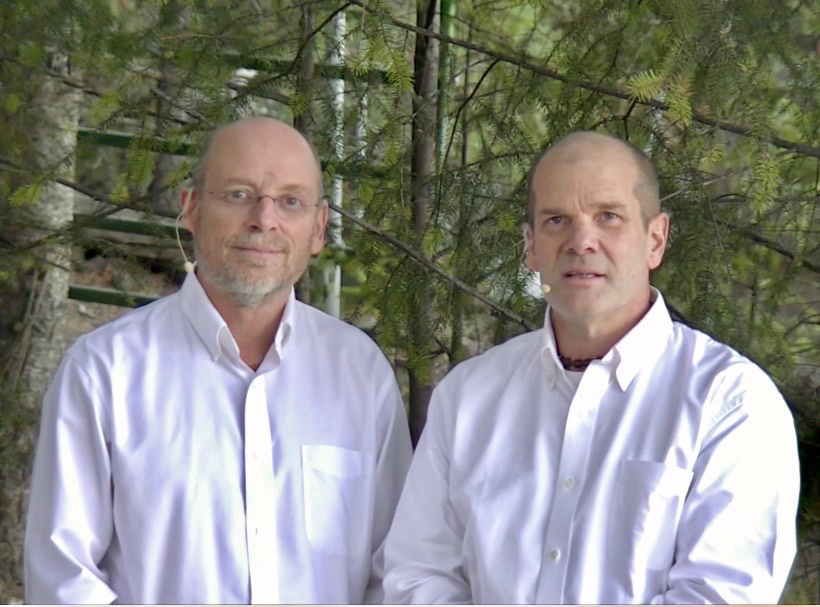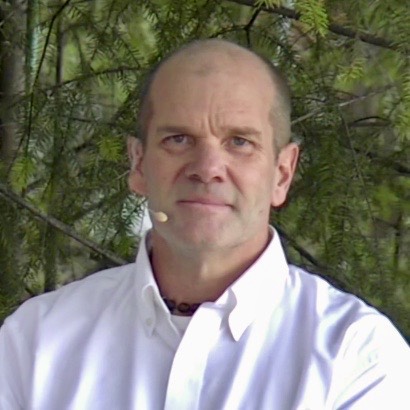 Patrick 'Mahavir' Huffman began his studies with Sri Kaleshwar in 2000 and worked closely with Swami in Penukonda, India until Kaleshwar's mahasamadhi in 2012. "My background is in science, mainly biology. Swami introduced me to a different science, but it IS science. This knowledge is provable. 'With proofs and evidence" Swami always said. Swami proved it to me many times, and I have proven it to myself. Test it. Try it for yourself. This is the ancient science of nature." He is a Kaleshwar certified teacher, healer, and Vaastu consultant.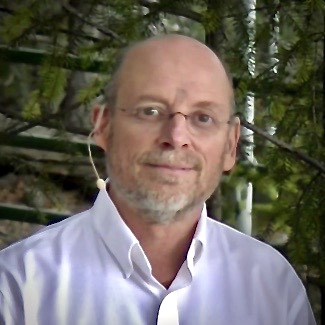 Nityaananda (Clint Thompson, MD) was Sri Kaleshwar's personal physician and often assisted his yogic processes, includ­ing yoga samadhi and large group shak­ti­pat trans­mis­sions. Sri Kaleshwar gave Nityaananda a special channel with the yantras from the Parameshwari Yoga palm leaf manuscripts and instructed him on the knowledge and codes of the yantras. He travelled the world with Sri Kaleshwar and led processes where stu­dents received Mother Divine's dar­shan.
Both Mahavir and Nityaananda live at the Divine Lineage Healing Center, in Laytonville CA, USA, where they support all aspects of the Center's dharma.