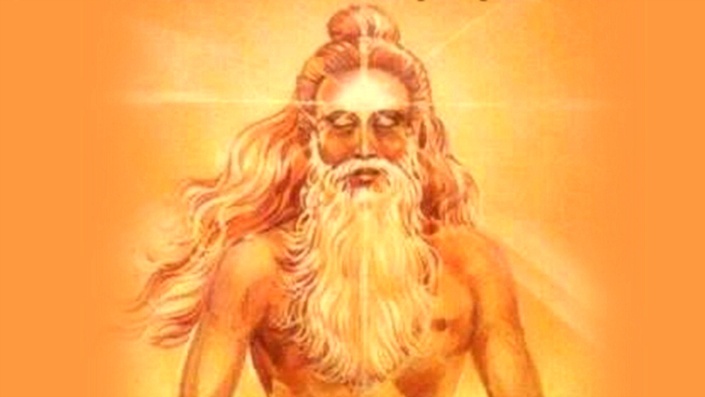 Samadhi & Soul Travel
Experience Deeper States of Consciousness
Your mind doesn't need to know this knowledge.
Your heart doesn't need to notice this knowledge.
It's your soul that needs to know the awareness of the consciousness.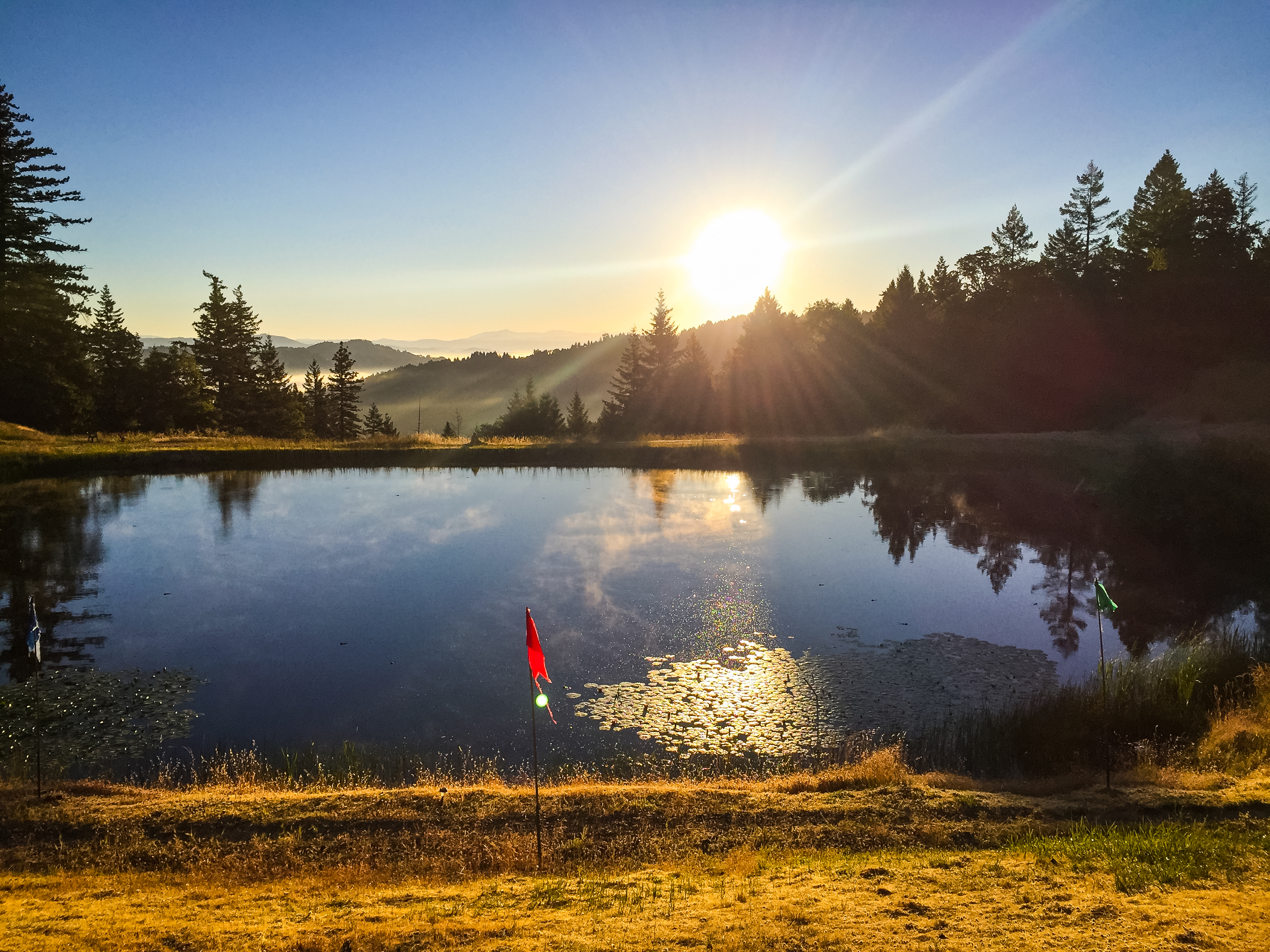 Life is a bliss when you know how to communicate with your soul. This is what the ancients called satchitananda (true-consciousness-bliss). Living a blissful, happy life is your birthright. You can work with your soul, sat chakras and consciousness during the day and in your sleep to experience sustained states of expanded consciousness and conscious soul travel using the same practices the saints use.
Everyone soul travels. For many, soul travel happens without one's notice. To soul travel consciously, to know how to properly use your soul energy, opens amazing possibilities. You can powerfully heal yourself and others, for example, during soul travel.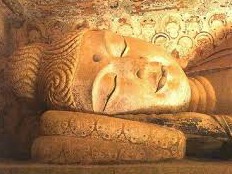 In this course you will develop your relationship with your soul through the shakti-energy channels to be able to work with your consciousness in a proper way. This course utilizes meditation, contemplation, self-paced study, and a formula for going into sleep and awakening your consciousness during sleep.
You will receive tools to expand your soul capacity, bringing deeper states of consciousness, peace, and bliss. When you are free from all mental activities, the mind melts into the inner self, which is the essence of infinite knowledge.

In the silence, messages are waiting for you.

Some Benefits of this Course Are

You Will Learn About:
Stages of consciousness and different forms of samadhi

How your chakras work together with your consciousness in yoga nidra, divine sleep, and techniques to develop and work with your consciousness during sleep

What is Jagrutha Sthite and Maha Jagrutha Sthite

The importance of sankalpam, intention, and how to use your sankalpam most powerfully for yourself and helping others

Bringing your mind under control of your consciousness and soul
You Will Practice:
Nirvikalpa Samadhi breathing technique

Meditation with a mantra that brings all of the energy in your chakras to your third eye, your trineytra chakra

Techniques as you go into sleep and during yoga nidra, divine sleep


You Will Receive:
9 Teaching Satsangs with Monika and Nityaananda

16 Contemplations, selected teachings from the ancient knowledge


Selected teachings and videos from Sri Kaleshwar

Additional resources to support your soul growth

Complimentary Bonus! Participate in a New Moon Sacred Fire Ceremony for Protection & Success (Sudarshana) or a Full Moon Sacred Fire Ceremony for Abundance & Prosperity (Mahalakshmi) via live webcast from the Divine Lineage and receive a personalized distance blessing energy (shakti) transmission. (Normally $54).
Study and practice at your own pace.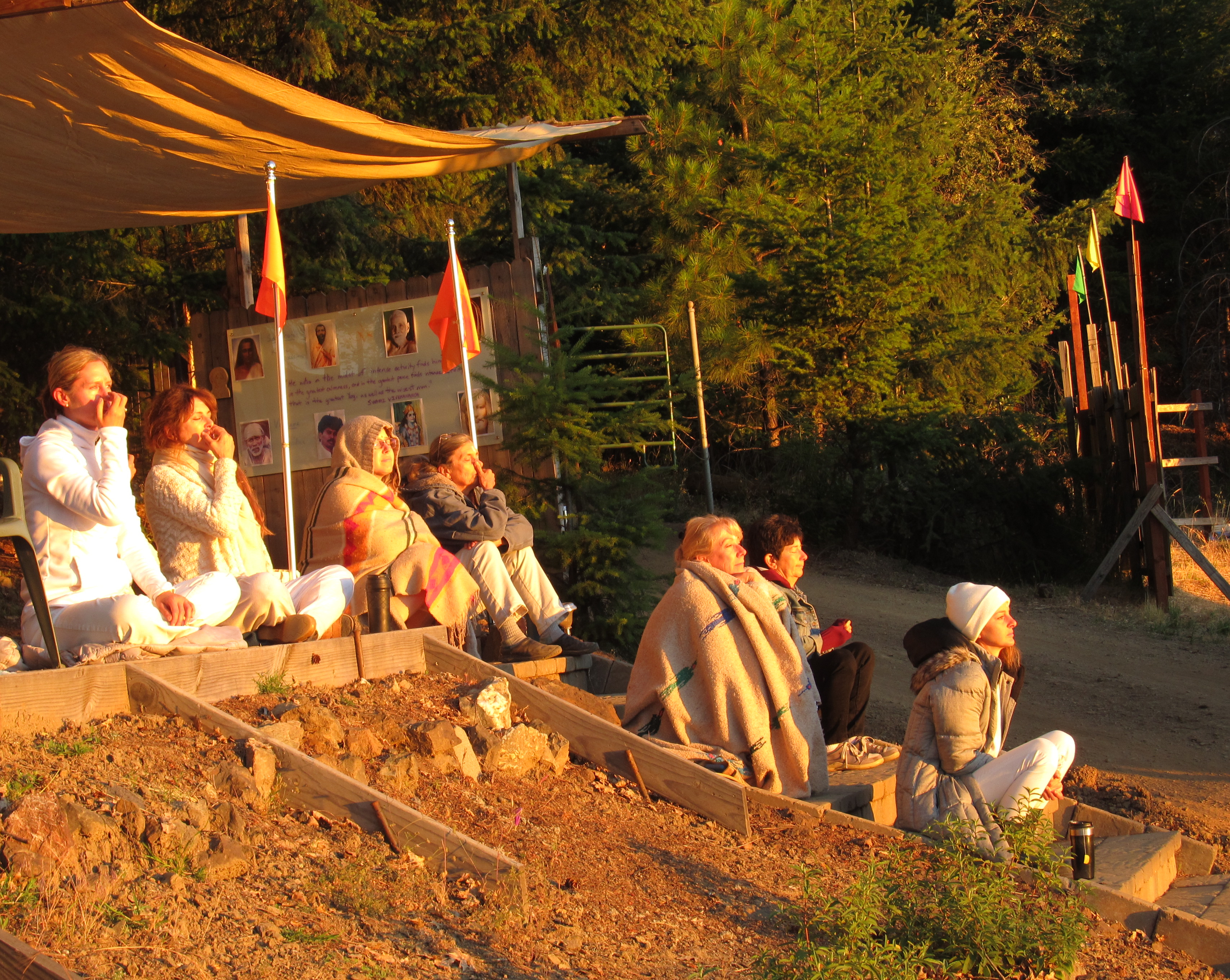 The climax position - the final experience in spirituality - is when you leave and come back again to your body. Controlling on the air element. Then you stop breathing and you leave your body. You are seeing your body with your consciousness. Finally, you are coming back into your body again. Once you do this, it's clear. That's the climax in spirituality.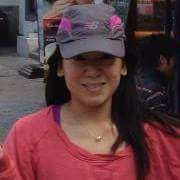 "This program has surpassed all expectations. I find myself reviewing the satsangs in ten-minute increments trying to absorb all the information."
- P.L., San Francisco, California, USA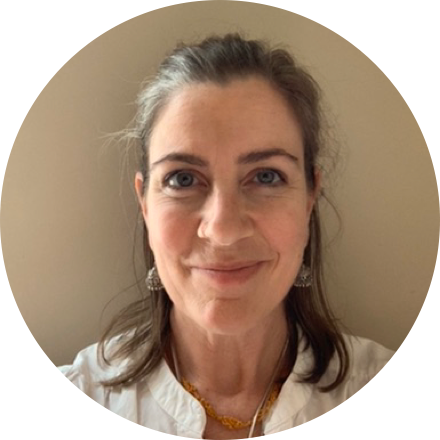 "I can say that the distance programs that Divine Lineage Healing Center offers are very educational and powerful. Any amount of time and money I have spent on programs is returned to me one hundred times over. I don't know of anywhere else in the US where one can learn authentic ancient yogic channels and healing techniques. The teachers are phenomenal, so dedicated and knowledgeable. Since discovering Divine Lineage Healing Center and participating in fire pujas and distance courses, my life has become so much more positive. I have healed from past wounds and moved beyond them. I feel that I am more in alignment with my true purpose and able to share my gifts with others. Divine Lineage Healing Center is a true support and blessing."

- Laura Fickett, South Bend, Indiana USA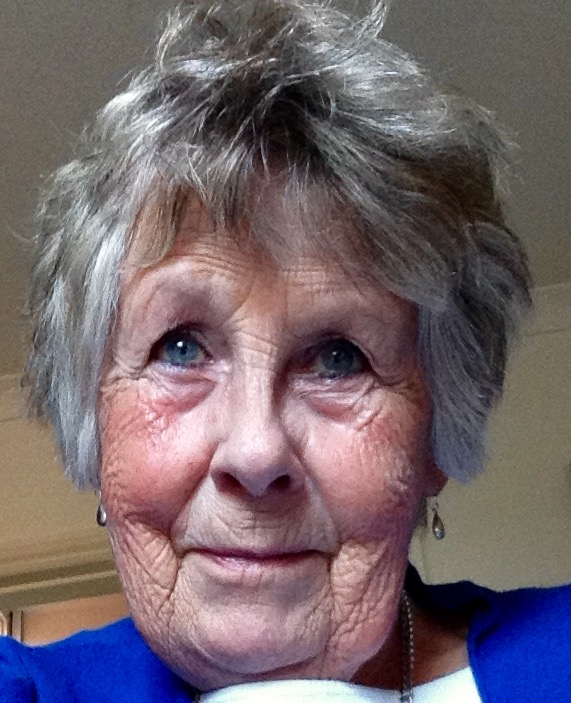 "Every moment was filled with teachings."
-J.R., Surry, United Kingdom
Course Curriculum
Section 1: Course Instructions
Available in days
days after you enroll
Section 2: How Receive Your Energy Transmission (Bonus Sacred Fire Ceremony)
Available in days
days after you enroll
Your Instructor(s)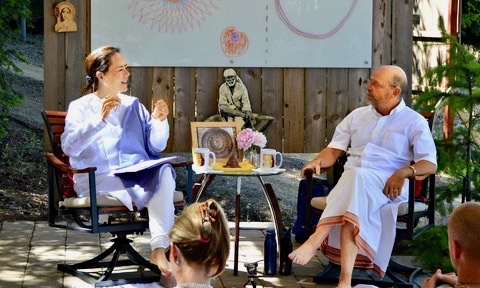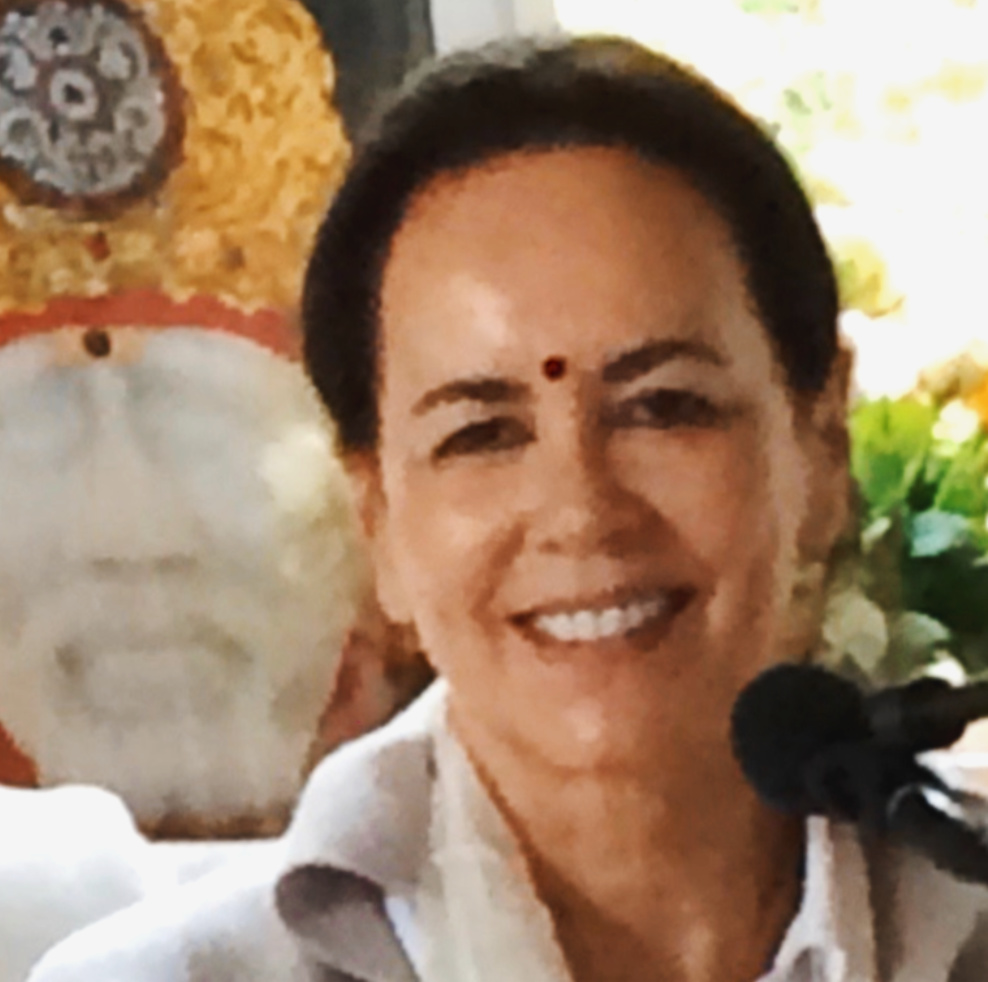 Monika Penukonda
Monika worked closely with Sri Kaleshwar (1973-2012) for 15 years in Penukonda, India. She is the editor and ghostwriter of his books: The Real Life and Teachings of Jesus Christ; Shirdi Baba, The Universal Master, Victory Through Vaastu: Ancient Science of Vedic Architecture; The Divine Mystery Fort, The Teachings of Sri Kaleshwar. She is the author ofKaleshwar, and a modern-day rendering of the Sri Sai Satcharitra. Sri Kaleshwar said of her, "Monika belongs to the Divine Mother Kanaka Durga's feet. She is a Divine Ma on the planet. She'll walk and give a lot of wisdom, and clarity to bloom wisdom. This lady will bless millions of people on the planet." Sri Kaleshwar transferred the lineage to her shortly before his mahasamadhi in 2012.
Nityaananda (Clint Thomp­son, MD)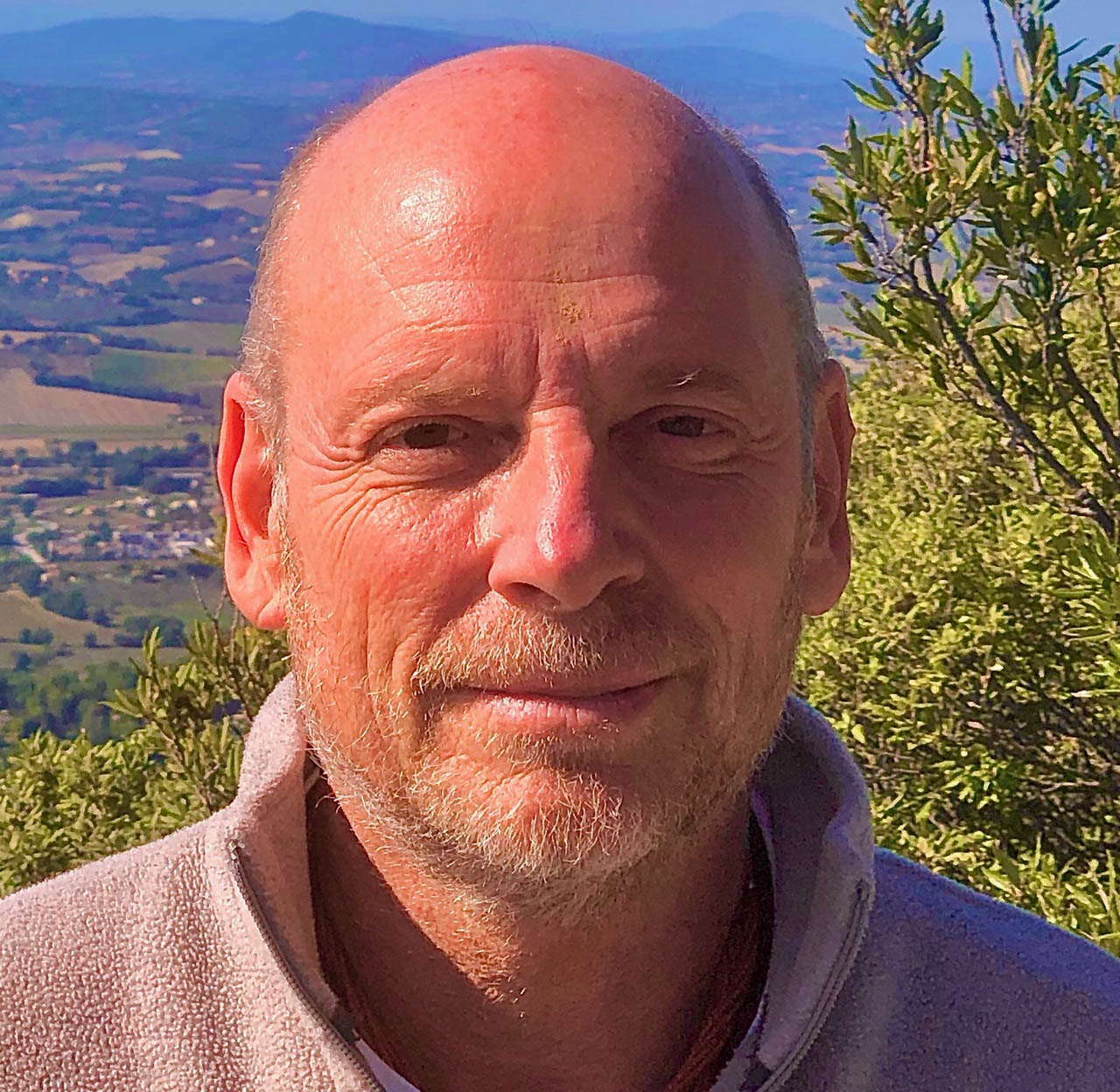 After experiencing the power of Sai Shakti Healing firsthand from Sri Kaleshwar, he gave up his Western medical practice to study healing in India. For 15 years, he was trained directly by Sri Kaleshwar then asked by him to train other healers in the West. Nityaananda was Sri Kaleshwar's personal physician; he is the author of The Aware­ness of Heal­ing. He founded the Divine Lineage Center in 2004.
Monika and Nityaananda now reside at the Divine Lin­eage Cen­ter in Mendocino County, Northern Cal­i­for­nia. They give teach­ings, heal­ings and shak­ti­pat trans­mis­sion at the Center and around the world. They have led processes in which many students received the darshan of the Divine Mother.