Transform your life with the vibrations of beauty!
Use the power of beauty to heal your heart chakra.
Join us on a transformative journey to explore how energy, vibration, and frequency are interconnected and impact our well-being. Our emotions and thoughts are energy that vibrate at different frequencies. Cultivating positive emotions and thoughts can raise our vibrational frequency, improving mental and physical health.
The heart chakra is connected to the senses of sight and hearing. Focusing on beautiful sights and sounds opens the heart chakra and raises our vibrations, allowing for self-healing. This course teaches spiritual and consciousness techniques, and most importantly the practice of Sangīta Prakshālana (washing through beauty), to open and heal the heart. 

With daily self-care practices, you'll discover the divine power within your own soul, transform thinking patterns, moods, and attitudes towards a happier, healthier, and more positive life.
This self-paced course includes 8 lessons with special teachings and self-care practices that will help you win the essences of Brahma Consciousness and: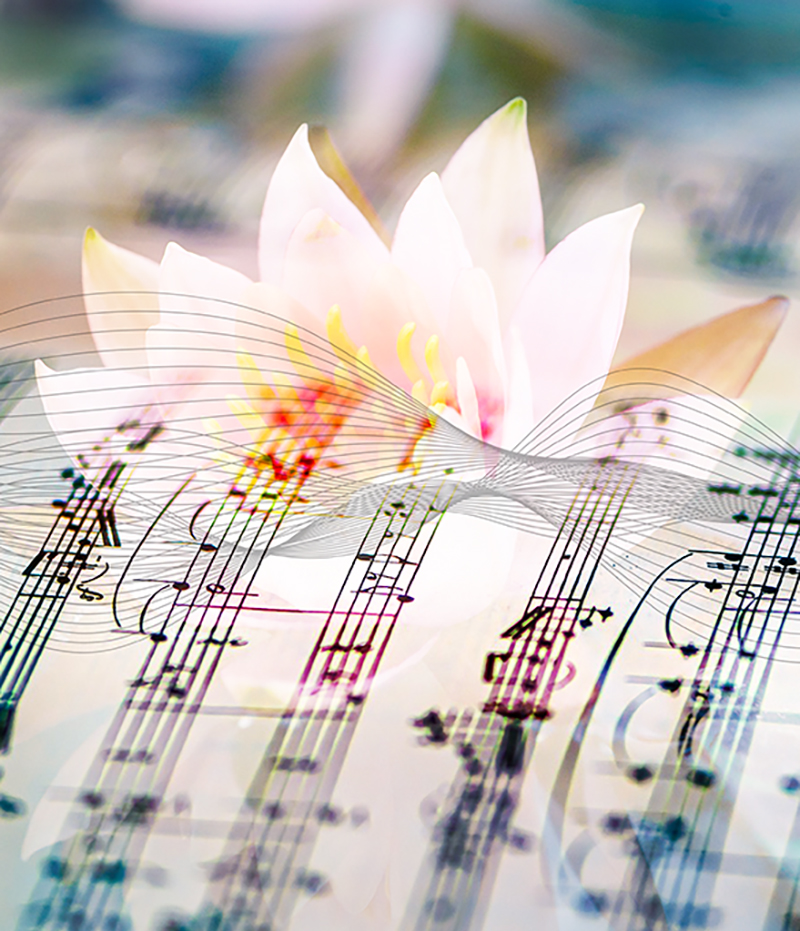 Gain a deeper understanding of the interconnectedness of energy, vibration, and frequency and how they impact your overall well-being.


Learn spiritual and consciousness practices to balance and harmonize your energy centers, leading to inner peace and healing.


Cultivate positive emotions and thoughts, raise your overall vibrational frequency, and improve your mental and physical health.


Discover the transformative power of beauty through self-care practices using the vibrations of beauty.


Experience the healing effects of beauty, which can nourish your soul and connect you to a deeper sense of purpose and meaning.


Begin your transformational journey towards a more balanced, harmonious, and beautiful life.
Enroll now and Heal Your Heart Chakra
through the transformative power of the vibrations of beauty.
Your Teachers
MATAJI
Mataji, who worked closely with Sri Kaleshwar for 15 years in Penukonda, India, now holds the living tradition and lineage of Sri Kaleshwar after it was transferred to her before his mahasamadhi in 2012. He prepared her to share the knowledge and direct experience of the Divine Mother with the world. Mataji founded the Divine Mother School, Peace Fires, and Holy Womb Initiative, and continues to lead these programs to bring the miracle of the Divine Mother to the world. Mataji and Nityanandaji regularly hold sacred ceremonies for healing on behalf of individuals, communities, and the globe.
To learn more about Mataji, visit us at www.divinemothercenter.org.

NITYANANDAJI
Nityanandaji is a senior teacher and spiritual coach at the Virtual Ashram Online Soul University. He trained with Sri Kaleshwar in India for 12 years, during which he also served as Sri Kaleshwar's physician. Prior to this, he was an Internist and Chief Resident at UCSF. In 2004, he founded the Divine Mother Center in Mendocino County, California, where he now resides. Alongside Mataji, Nityanandaji offers online programs, remote healings, global blessing transmissions, and regular sacred ceremonies.
To learn more about Nityanandaji, visit us at www.divinemothercenter.org.