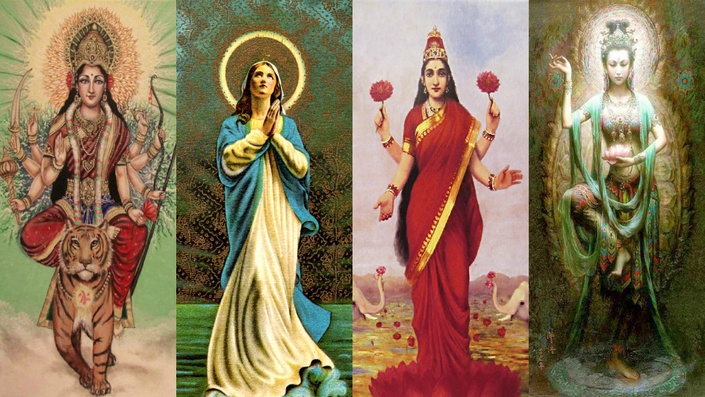 Who Is Mother Divine
21 Day Audio Meditation to Experience the Divine Mother and Your Sacred Feminine Power
Enroll in Course
Who Is the Divine Mother? What Is Divine Feminine Energy?

The Divine Mother is the creative power of God who gives birth to all of creation. She is the supreme energy, the shakti, that gives life and form to all things. She is called the Cosmic Mother, the Devi and the Goddess. The Goddess creates each individual soul out of Herself. She is our essence and our life force. Her nature is bliss. She is the essence of beauty and grace. She is unconditional love. She is the shakti — the energy and power of your being. She is the Divine Feminine.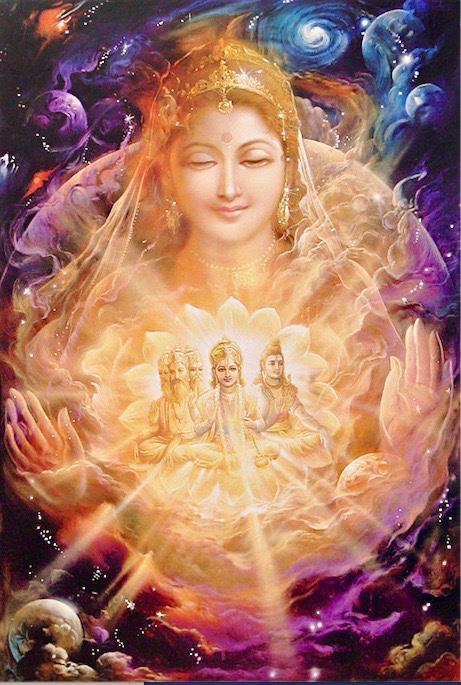 Your spiritual journey begins when the Goddess awakens in you. It is only with Her grace, the blessing of Her shakti, that you gradually realize that you are the same as Her.

When your soul is ready to recognize its divine identity, the Divine Mother enters your life and blesses you with Her shakti, leading to the complete transformation of your soul. She teaches you how to access Her energy, called shaktis. Shaktis are powers, the powers the Mother creates the world with. These miraculous energies are hidden in every soul. As you embody more and more of Her energy, the shaktis manifest spontaneously and you become a vehicle for the Goddess' energy, a healing instrument in the world

---
The Divine Mother opens the door for you to discover yourself, where your soul came from, where you are going, and what you are here to do.
---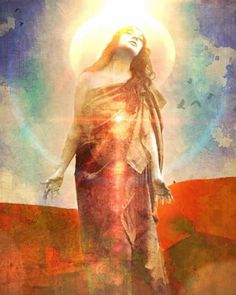 The meditations in this course will connect you with the Goddess and Her unconditional love for you. Your conscious relationship with Her will unfold. She becomes very present in your life as does your ever-deepening connection with Her. As you interact with Her energy, your soul capacity grows. Willpower, intuition, inner strength, wisdom and self-confidence develop in you. She raises your consciousness step by step to reach Her level. She teaches you through the energy, showing you how to embody Her shakti.
The Divine Mother is shakti — shakti is power. That power is in you waiting to be awakened. With a simple 21-day guided mantra meditation practice of only 10 minutes a day, receiving the Mother's shakti will raise your soul vibration and establish your energy channel to the Goddess.
---
Discover the Hidden Mysteries of the Goddess & Divine Feminine Energy
• Who is the Divine Mother and the divine feminine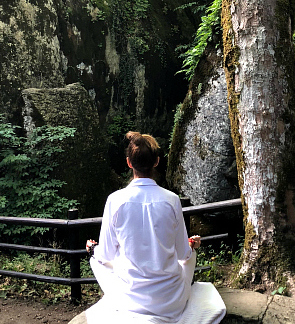 • How the Goddess is your inner essence and infinite grace, compassion, wisdom, love, and divine power live deep within your heart
• How the Divine Mother manifests through sound, and experience using Her transforming sacred sounds in a guided meditation
• Mother Mary's role in the return of the divine feminine
• The spiritual energy law explaining why respecting women and their happiness is essential for a relationship with the Goddess
• Nature is a teacher and how seeing and feeling God as Mother in Nature deepens your relationship with the Divine Mother
• Communicating with the Goddess as your cherished mother, grandmother, and wisest friend fills your heart with peace and blissful energy
• Explore the purpose of negative emotions and how to be alert in order to transform them
• The meaning of darshan and why it is a soul turning-point experience
• How to recognize symptoms the Goddess' presence is close
• How winning the Goddess' heart fills you with overflowing happiness and love to help relieve the suffering of others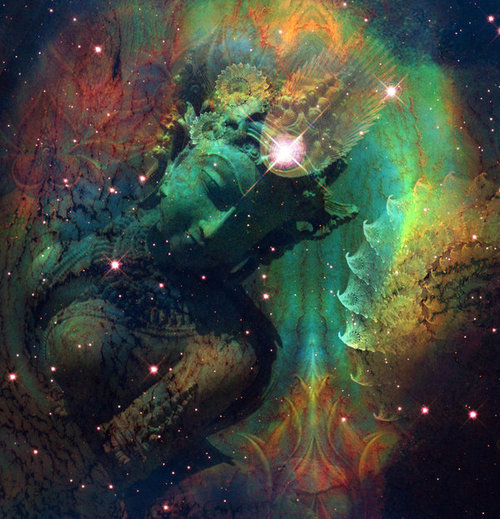 ---
Women Have a Special Ability to Channel the Divine Mother's Power With Their Womb Chakra
The fastest way for a woman to experience her true power and beauty - whether she's two or ninety-two – is through her relationship with Mother Divine. For a man, honoring his connection with the divine feminine through the women in his life, and having a relationship with Mother Divine, is the quickest way for him to progress spiritually.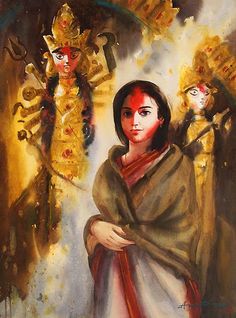 A woman is the embodiment of shakti. She embodies the feminine aspect of God, as she is God's creative potential. This is the power of her Womb Chakra. Every woman has that power, waiting to be recognized. That power is the Divine Mother, the Goddess.
Men and women have a Womb Chakra in their soul, but women also have a physical womb. This is a special gift of divine power. The Womb Chakra is the supernatural creative power of the Divine Mother hidden in every soul. All women and girls automatically embody the Goddess' energy and have the ability to channel miraculous energy because they have a physical womb chakra. Your creative energy is extraordinary after your Womb Chakra is purified, and you understand the energy connection between you and the Goddess.

Experiencing the Goddess' presence and unconditional love is the greatest blessing in our lives. There are many forms of the Divine Mother throughout the world that include Durga, Lakshmi, Tara, Quan Yin, Mahakali, Saraswati and Mother Mary to name a few. Within every form of the Mother is a depth of unconditional love, beauty and compassion, and She can be experienced very easily.
---
Surrender yourself to me with one-pointed devotion and
I will help you discover your true being.
Abide in me as I abide in you.
Know that even now at this very moment
there is absolutely no difference between us.
Realize and be fulfilled this instant.

- Divine Mother, Devi Gita

---
Perfect for Everyone to Embody the Divine Feminine
Start this self-paced meditation any time

Are you longing to be in touch with the deepest wisdom inside of you? Is your intuition telling you something more is needed in your life? Perhaps you are facing great change and challenges, and are seeking ways to reconnect, heal, and experience your joy.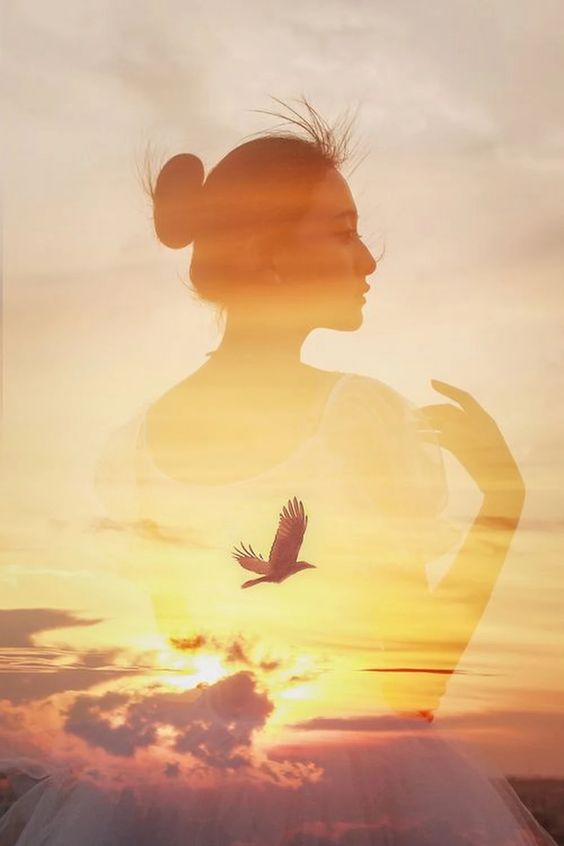 You may be yearning to explore what the saints and mystics knew and practiced about the feminine aspect of God. Or you may feel led to nurture feminine ways of being in all life, and stand at the forefront of birthing a transformational awakening into a new age of peace, harmony, compassion, kindness and love.
In any way your heart is calling you, this course will inspire you and help awaken the power deep within you by developing your relationship with the Goddess.

Commit to listening to a 10 minute contemplation followed by a 10 minute guided meditation any time of day for 21 days and experience Her energy in new and deeper ways. The 21 daily contemplations reveal mysteries about Goddess and Her many aspects to help you embody and nurture Her divine energy within you.

Monika and Nityaananda guide you in how to use an ancient mantra that opens your energy channels to the Divine Mother. The vibrations of the mantra's bijaksharas (seed power sounds) connect the energy of your chakras to the brilliant cosmic energy of the Divine Mother's chakras.

Designed for women and men, for those just beginning a meditation practice, and experienced meditators alike, you will receive a profound energy transmission simply by listening to each day's contemplation.

The audio tracks, set to tranquil music, increase in length midway through the 21-day experience, giving you the opportunity to go deeper in relaxation and meditation, if you choose. All 21 of the daily meditations are downloadable, to easily experience wherever it is most comfortable for you.
---

---
What You Will Receive
• 21 downloadable guided audio meditations & daily contemplations (MP3) + bonus downloadable
transcript of each contemplation (PDF)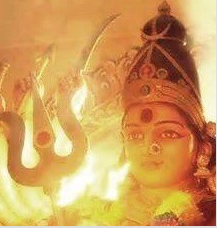 • Previously hidden knowledge about the Divine Mother from ancient palm leaf manus
cripts, that have for centuries have only been available to a few, now explained in an easy-to-understand way and use in modern life. Woven into these teachings is a synthesis of over four decades of research on the Goddess from many world traditions, modern science, and eighteen years of direct training in India with the siddha master, Sri Kaleshwar, who had a special relationship and profound understanding of the Divine Mother and the energy systems of Her creation.

• FREE BONUS! Abundance & Success (Maha Lakshmi) Sacred Fire Ceremony shakti-energy transmission to deepen your experience and connection to Mother Divine ($54 value). Participate from home on a date you choose via free live streaming.
•
Unlimited access to your course materials. Download the audio files to your computer, listen from the course, or do a combination, as you like.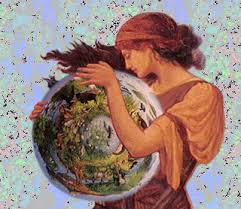 ---
Start Today and Fill Your Heart with Blissful Energy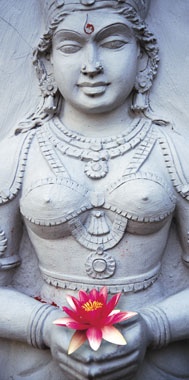 Each form of the Goddess expresses different aspects of Her glorious nature, and as we come close to Her these brilliant characteristics are awakened in us.
Listen to the meditations any time of day in this self-paced program. Practice this meditation for 21-days and experience the energy yourself. With unlimited access, you can return to the course material again and again to keep exploring your practice, go deeper in the energy, and in your relationship with the Divine Mother

Enroll Now!
---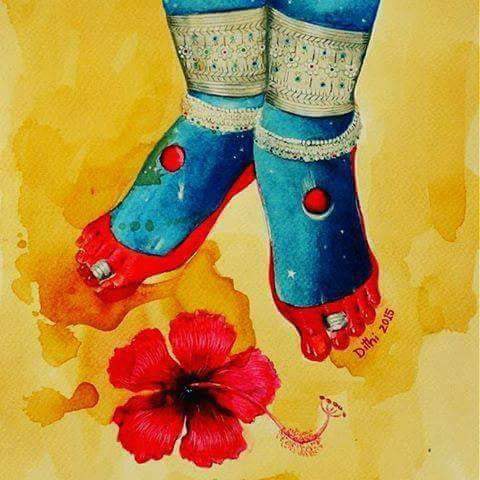 ---

The Daily Contemplations are all beautiful gems of inspiration. I really love listening and then being pulled into the giant space that is created for meditation and connection to Mother's energy. The music is divine too, and I'm overjoyed at the pairing of contemplation and meditation with music in this program. Thank you all, and Jai Ma.

-Suzzana S., Colorado Springs, Colorado, USA

Having recently participated in the Shivaratri program, I can say that the distance programs that Divine Lineage Healing Center offers are very educational and powerful. Any amount of time and money I have spent on programs is returned to me one hundred times over. I don't know of anywhere else in the US where one can learn authentic ancient yogic channels and healing techniques. The teachers are phenomenal, so dedicated and knowledgeable. Since discovering Divine Lineage Healing Center and participating in fire pujas and distance courses, my life has become so much more positive. I have healed from past wounds and moved beyond them. I feel that I am more in alignment with my true purpose and able to share my gifts with others. Divine Lineage Healing Center is a true support and blessing.

- Laura Fickett, South Bend, Indiana, USA

Thank you so much for that great gift you gave to us through giving that program! Thank you!!! The need of all of us to see the Mother, the aching for that connection to the Mother takes us forward and here you are, offering the remedies!!

- A.H., Oberösterreich, Austria
Your Instructor(s)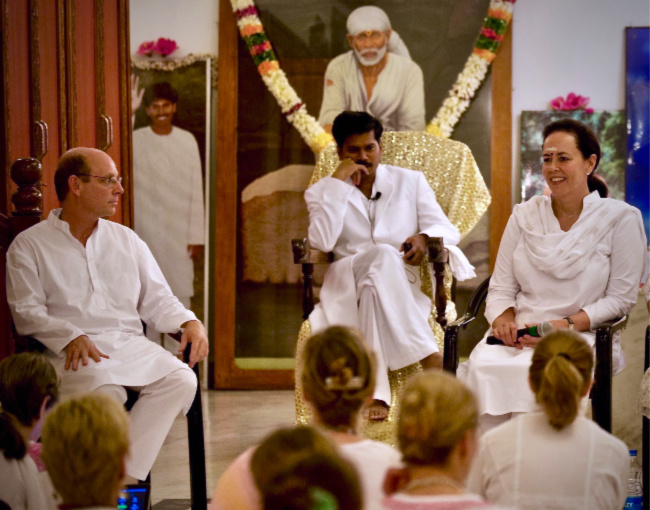 Mataji (Monika Penukonda)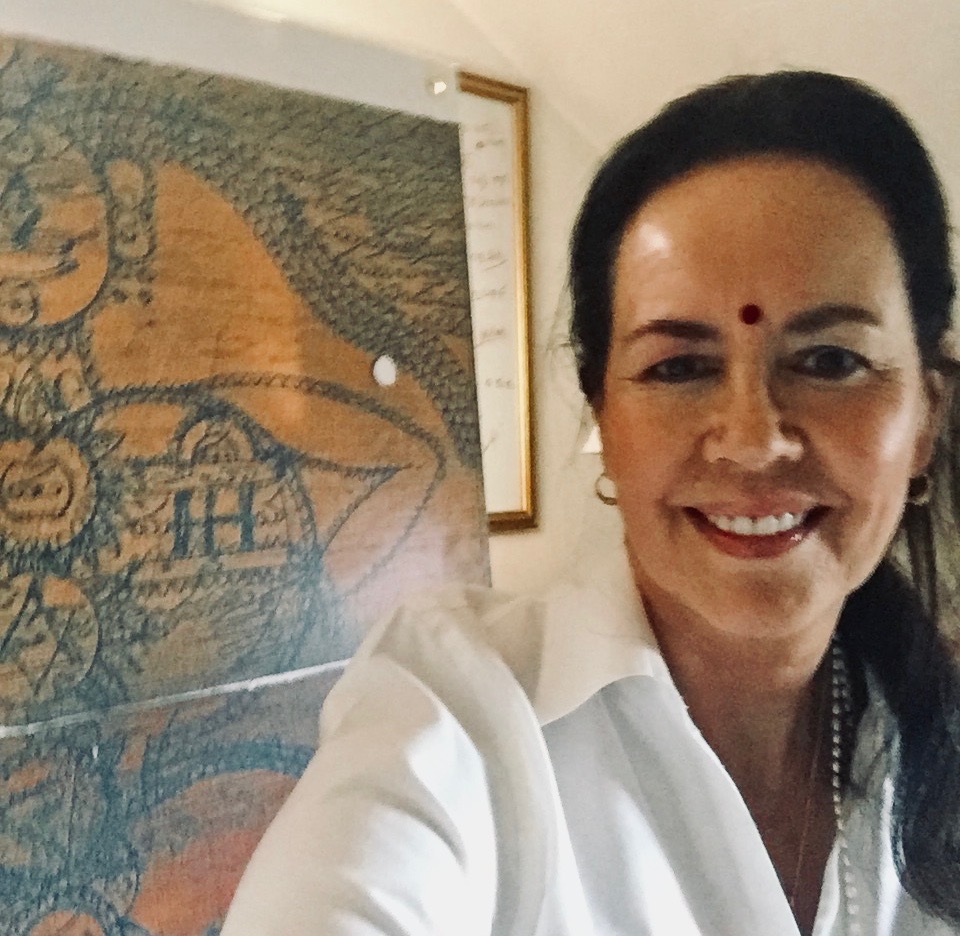 Having worked closely with Sri Kaleshwar for 15 years in Penukonda, India, Mataji now holds the living tradition and lineage of Sri Kaleshwar, transferred to her before his mahasamadhi in 2012. He prepared her to bring the knowledge and direct experience of the Divine Mother to a world that needs to awaken to Her presence. Mataji's inspiration, dedication, and leadership have created opportunities for anyone to access ancient knowledge through ongoing programs and initiatives through the Divine Mother Center. She founded Peace Fires, Holy Womb Initiative, and the Divine Mother School, activities of the Divine Mother Center, and continues her stewardship of these programs to bring the miracle of the Divine Mother to the world. Sri Kaleshwar said of her, "Monika (Mataji) belongs to the Divine Mother Kanaka Durga's feet. She is a Divine Ma on the planet. She will walk and give a lot of wisdom and clarity to bloom wisdom. She will bless millions of people on the planet. She's going to do it."
Mataji and Nityanandaji hold regular sacred ceremonies for healing on behalf of individuals, communities, and the globe.
Mataji is the author of Kaleshwar and a modern-day rendering of the Sri Sai Satcharitra and The Holy Womb: The Secrets of the Divine Mother's Creation. She is also the editor and ghostwriter of Sri Kaleshwar's books: The Real Life and Teachings of Jesus Christ; Shirdi Baba, The Universal Master, Victory Through Vaastu: Ancient Science of Vedic Architecture; The Divine Mystery Fort, The Teachings of Sri Kaleshwar.
Nityanandaji (Clint Thomp­son, MD)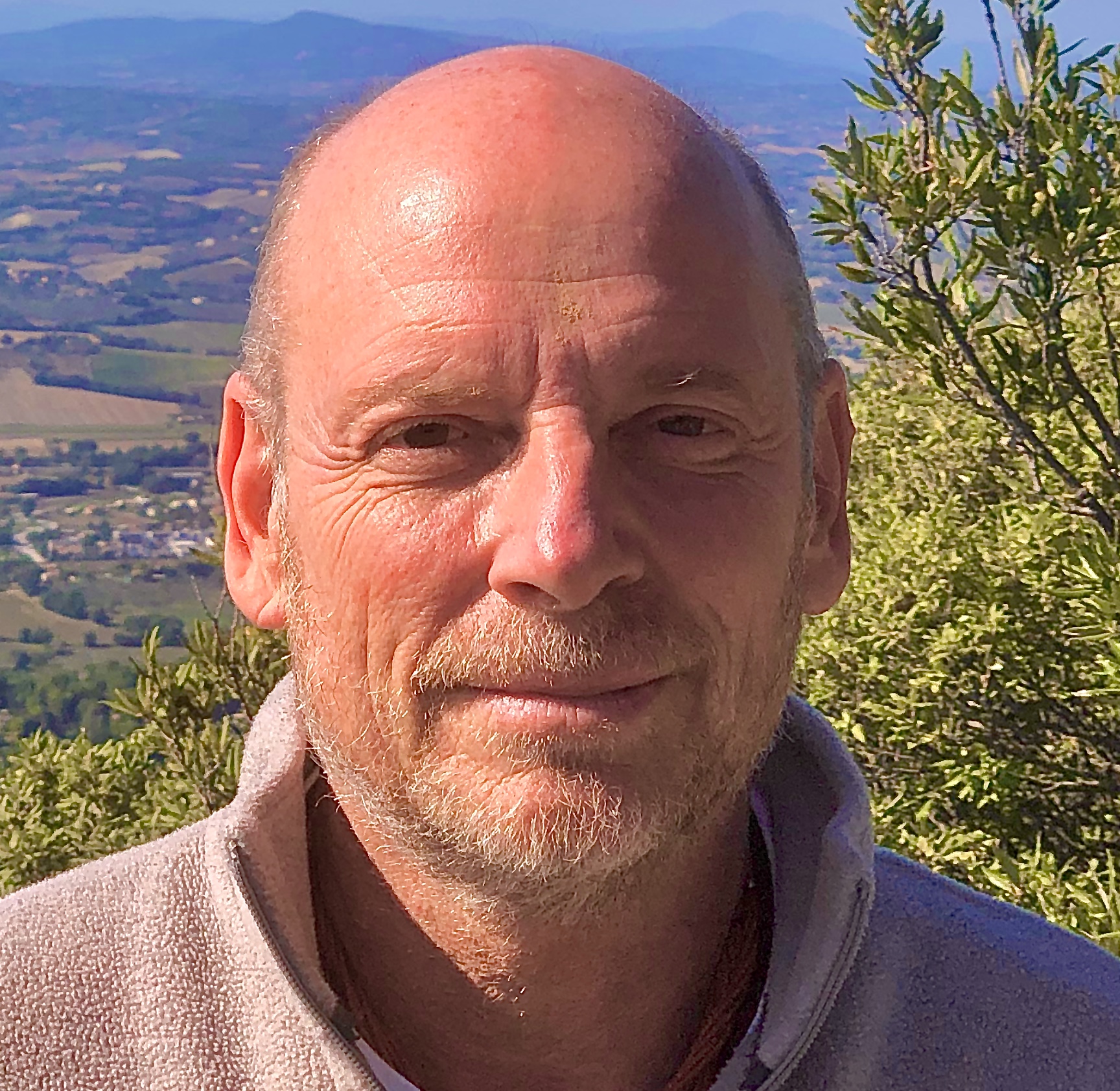 Nityanandaji lived in Penukonda, India, for 12 years, where he studied directly with Sri Kaleshwar to train healers and students in the West. During those 12 years, he also served as Sri Kaleshwar's physician. Before meeting Sri Kaleshwar, he was an Internist and Chief Resident at UCSF. Nityanandaji founded the Divine Mother Center in Mendocino County, California, in 2004 and became a permanent resident of the Center upon returning to the United States in 2012. He now serves as a senior teacher and head of leadership for the Virtual Ashram Online Soul University, teaches weekly classes promoting the growth of students and masters of ancient knowledge, and works directly with students as a mentor and spiritual coach.
Nityanandaji and Mataji offer online programs, individual remote healings, and global blessing transmissions, as well as regular sacred ceremonies at the Divine Mother Center to bring healing, balance, and the experience of the Divine Mother to the world.