Hara Hara Shiva by Christina Maria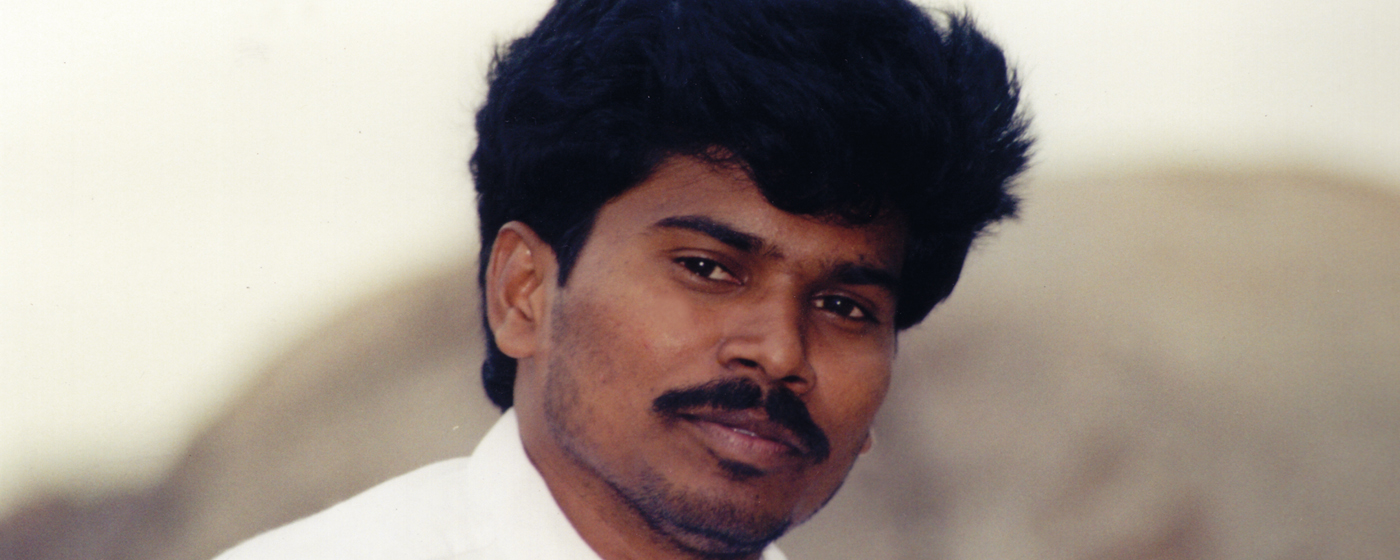 ---
Music and Lyrics: traditional
Produced by Christina Maria & Michael Blanka
Recorded at Sai Studios by Michael Blanka
Arranged, mixed and edited by Christina Maria & Michael Blanka
Lead vocals, guitar, dholak, percussion: Christina Maria
Dholak, backing vocals: Tara
More backing vocals by Christina Maria and Michael Blanka
Special thanks to Amrutin
Lyrics
Om Nama Shivaya Shivaya Nama Om
Om Nama Shivaya Shivaya Nama Om
Hara Hara Shiva Shiva Shivaya Nama Om
Shiva Shiva Hara Hara Haraya Nama Om
Hara Hara Mahadeva Hara Hara Mahadeva
Hara Hara Mahadeva Hara Hara Mahadeva
Dama Dama Dama Dama Damaru Bhaje
Dimi Taka Dimi Taka Mridanga Bhaje
Hara Hara Mahadeva Hara Hara Mahadeva
Hara Hara Mahadeva Hara Hara Mahadeva
Translation:
OM. I bow down (nama) to Lord Shiva, the Destroyer (hara) of the impermanent and the greatest Lord Mahadeva! Your little drum (damaru) sounds " dama dama"...and your anklet bells ring to the rhythm of the mridangam "dimi taka dimi taka"...Oh Mahadev!
Credits
Released February 24, 2017
Thank you to Sri Kaleshwar for His immortal blessings and guidance!
And special thanks to Gustav Tillmann for his loving support and teachings!
Jay Guru! Hara Hara Mahadev!!
About Christina Maria (Schmidt)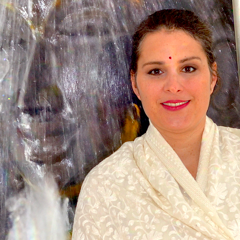 Christina Maria studied jazz vocals in Germany. After her studies, she lived in South India from 2004 until 2012 in the ashram of Sri Kaleshwar, her teacher, a modern saint and Siddha master. Under his guidance, she studied meditation, the ancient healing and enlightenment knowledge from the palm leaf books, as well as bhajans and kirtans in the style of Shiva Sai Mandir music; a style of bhajans developed by Sri Kaleshwar.
Currently is developing a healing center in South Germany, together with her life partner, Michael Blanka. She is a Sai Shakti healer, teaching bhajans and meditation, and giving bhajan concerts with the aim of creating soul healing through music.
She collaborates with those trained by Sri Kaleshwar in this specific style of bhajans including Sabeenamayi, Veemala and Falk. She also performs and records with Baba's Bhajan Band from the Divine Lineage Healing Center in Laytonville, California and in India, Europe, and the United States.
She is now dedicating herself to her recording projects, together with Michael Blanka, in their studio in south Germany.
A new studio album will be released in the spring of 2018.
Christina Maria
'Soul healing through music'
Email: [email protected]
www.facebook.com/christinamariabhajans