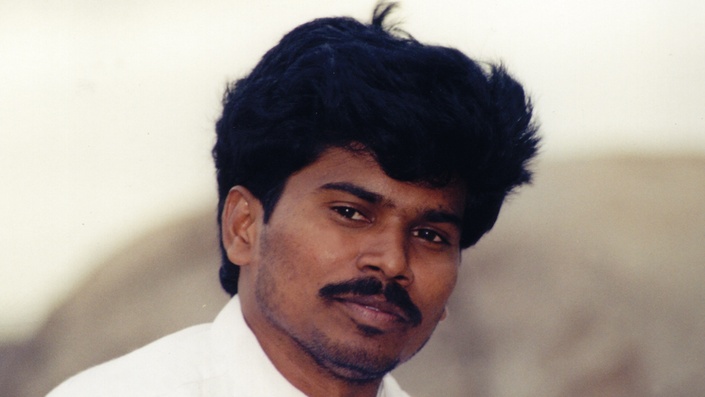 Merging with the Master
A Three-Day Energy Process to Experience Sri Kaleshwar
It's such a thrill to be with the sadguru. He is your father, mother, brother, lover, sister, well-wisher, enemy, tricky man; he covers everything. And he's your great protector. You think only sometimes about your master, but the master is always following you whatever you are doing.
Your Process
Wednesday, March 13th - Monday, March 25th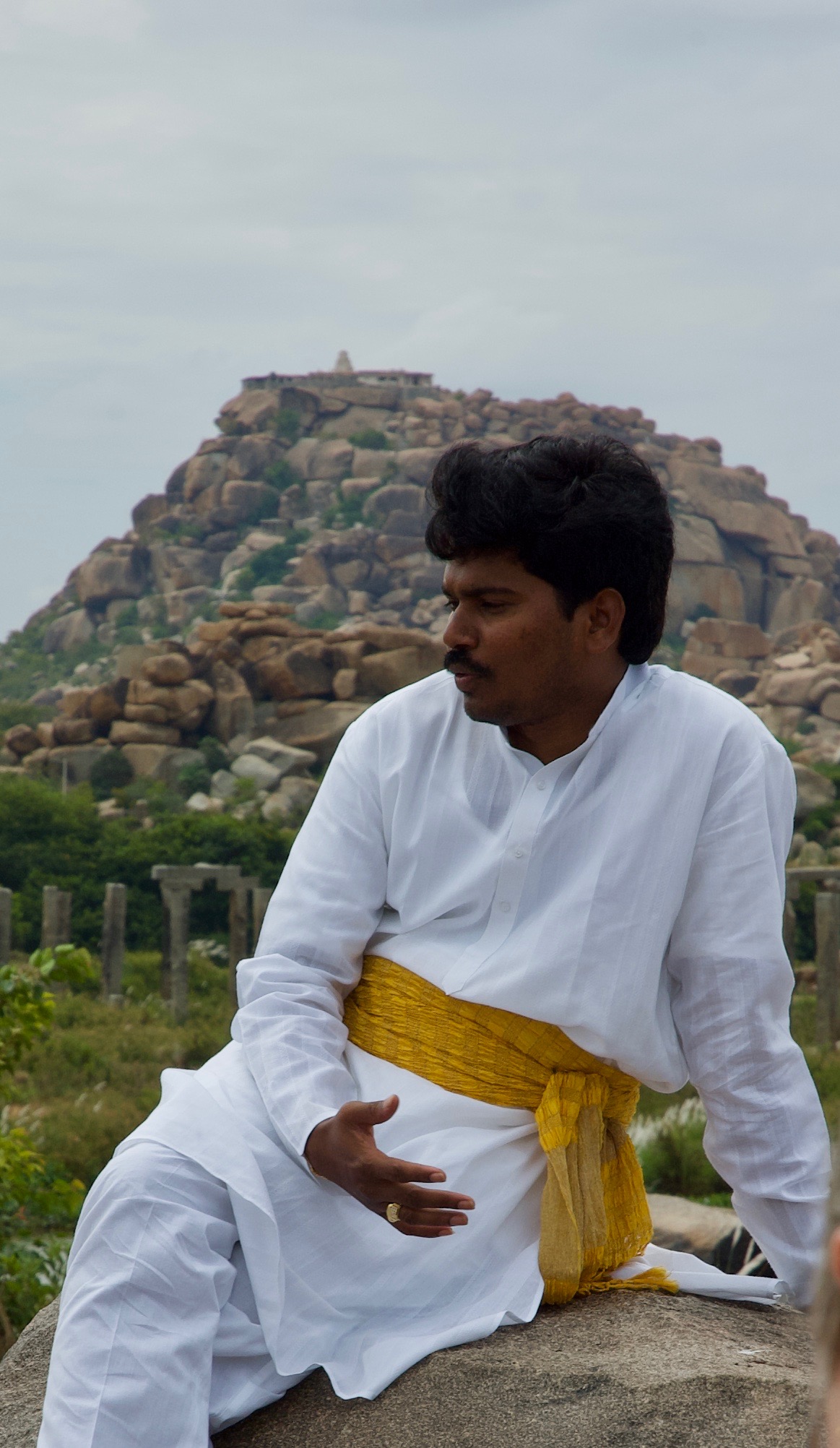 Merge with the Master's energy over two days of processes leading up to Sri Kaleshwar's seventh mahasamadhi celebration on March 15th. The Mahasamadhi anniversary of an awakened soul is an opportunity to gain tremendous spiritual energy.
For three days, practice a meditation PIN code for 15 minutes (minimum) to as much as you can to connect to Sri Kaleshwar's consciousness (can be done each day any time of day or night).
The process will also use Atma Sandhana through personal stories, videos and photographs of Sri Kaleshwar, as well as reflections from his students around the world, to use in growing your channel to Sri Kaleshwar.
The Power of Remembering the Master
If one time you got God's blessing, the master's blessing, then you can keep that forever and ever through the Atma Sandhana Yoga process.
- Sri Kaleshwar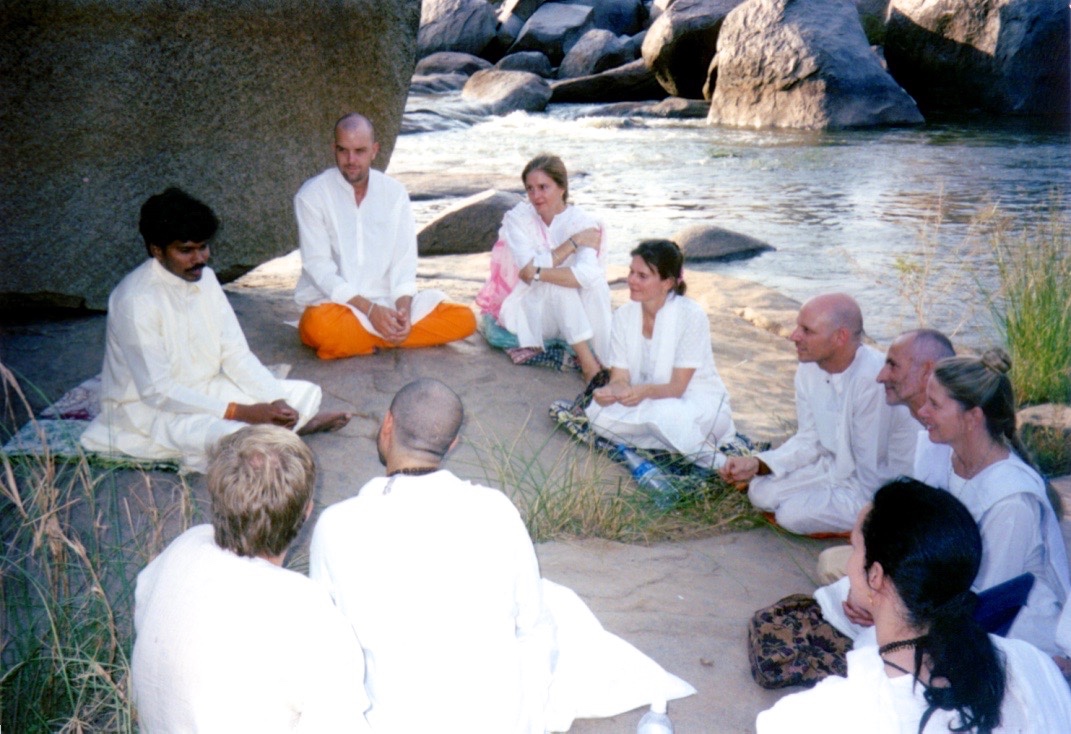 Atma Sandhana Yoga is the process of remembering our precious moments with the master, remembering and developing the energy hidden in that moment. It is a seed that grows into a huge tree, constantly giving new fruit. Then when we share that memory with others, the energy of the master is flowing there. The phenomena of the master is that a single action or teaching given to one can be a seed for countless others' consciousness to grow.
What You Will Do in This Course:


Practice a specific mantra PIN code over two-days

to prepare for Sri Kaleshwar's Mahasamadhi Anniversary

Morning 'Karuna Sai' Baba Abishek, Aarathi, and singing Baba's Stotram (108 Holy names)

broadcast connecting to 'Shiva Sai'

Maha Sacred Fire Ceremony to connect to Sri Kaleshwar

on March 15th

Join all Seventh Anniversary Mahasamdhi Events on March 15th

: Satsang, Healing Music (Bhajans), Puja

Daily Remote Global Meditation with Process Group

using the power of a group, to magnify prayers for peace and one another's success

Be a part of a group discussion on the course blog

to share experiences, reflections and questions
What You Will Receive:


NEW! Energy-transmissions during two (2) Maha Milk Abisheks to Dattatreya

celebrating the energetic anniversary of Sri Kaleshwar's Mahasamdhi

Video excerpts from many of Sri Kaleshwar's American visits & programs

1997 - 2011

Private video messages Sri Kaleshwar sent to Monika and Nityaananda

over the years

Audio files of Sri Kaleshwar's messages and prayers (Downloadable)

Beautiful downloadable photographs

of Sri Kaleshwar

Original music inspired and composed in honor of Sri Kaleshwar

by his students

Students' reflections of time and experiences with Sri Kaleshwar




Four (4) remote blessing energy (shakti) transmissions

from Divine Lineage Center

One new private teaching satsang

with Monika and Nityaananda

Group emails

with process updates

and information
I have taken many of Divine Lineages amazing Online Meditation Courses, but my favorite is the Samadhi and Soul Travel Course. I feel so blessed to have received this much knowledge. The value of the many teaching satsangs alone far exceeds the cost of this course, yet there are many other teachings and videos included as well.
- K.W., Cincinnati, OH

Having recently participated in the Shivaratri program, I can say that the distance programs that Divine Lineage Healing Center offers are very educational and powerful. Any amount of time and money I have spent on programs is returned to me one hundred times over. I don't know of anywhere else in the US where one can learn authentic ancient yogic channels and healing techniques. The teachers are phenomenal, so dedicated and knowledgeable. Since discovering Divine Lineage Healing Center and participating in fire pujas and distance courses, my life has become so much more positive. I have healed from past wounds and moved beyond them. I feel that I am more in alignment with my true purpose and able to share my gifts with others. Divine Lineage Healing Center is a true support and blessing.

- Laura Fickett, South Bend, IN
Course Curriculum
Energetic Anniversary of Sri Kaleshwar's Mahasamadhi March 23rd - March 25th
Available in days
days after you enroll