Easter Meditation Process
Realize Your Divine Potential Through a Direct Relationship with the Energy of Mary and Jesus

Friday, April 12 - Sunday, April 21, 2019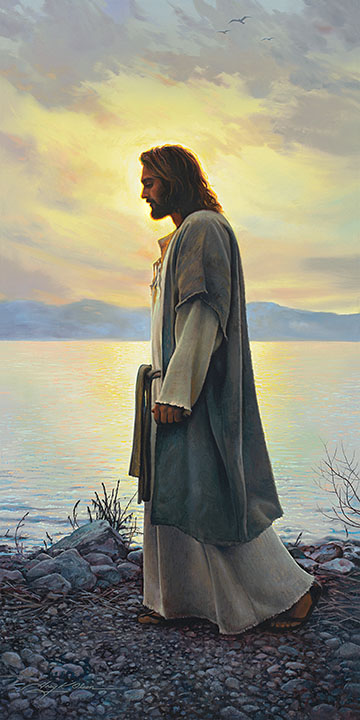 This Easter, embody your own divine capacity by connecting to Mary and Jesus.
The message of Jesus and Mary's lives is that greatness exists in each soul. Every person is capable of achieving extraordinary things and being a light to this world. Every aspect of our being can be healed and transformed into pure divinity through the channels that Jesus and Mary practiced.
The divine mission is the awakening of the divine potential in every human being. Through Mother Mary, Jesus came to the Earth for the first time demonstrating what is possible through the Cosmic energy channels, connecting to the Divine Mother and Divine Father.
Now, through Mary, Jesus is coming a second time as the awakened Christ Consciousness in us. In this process, deepen your personal channel to both Jesus and the Divine Mother using meditation techniques and mantras from the ancient knowledge that Jesus and Mary also practiced.
---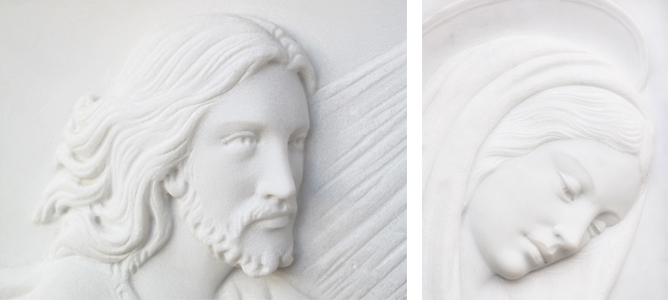 Implement Your Divine Potential to Serve Others

A direct relationship with Mary and Jesus is possible. This relationship blesses you with Christ Consciousness and increases your clarity and understanding of how to implement your divine potential to serve others. Mantras have the power to transform our souls and awaken our hidden abilities. This program will implement this capacity to transmit pure soul energy (cosmic energy) to the soul to awaken the Christ Consciousness we all can embody.
As a participant of this course, you'll have access to new, private teaching satsangs with Monika Penukonda Taylor and Nityaananda (Clint Thompson MD) focusing on Mary and Jesus' role in the ancient mission to bring enlightenment to humanity.

Fulfill Your Desires
This process includes 2 'Maha Lakshmi Sri Chakra Yantra' meditations with blessing energy transmissions. Join via live streaming broadcast from the Karuna Sai Baba Temple. It is a blessing to meditate together at the same time; when you meditate in a group, the power of the energy is multiplied by the number of people present. We can easily magnify our prayers for ourselves, for peace and for one another's success connecting to Jesus and Mary during this sacred time.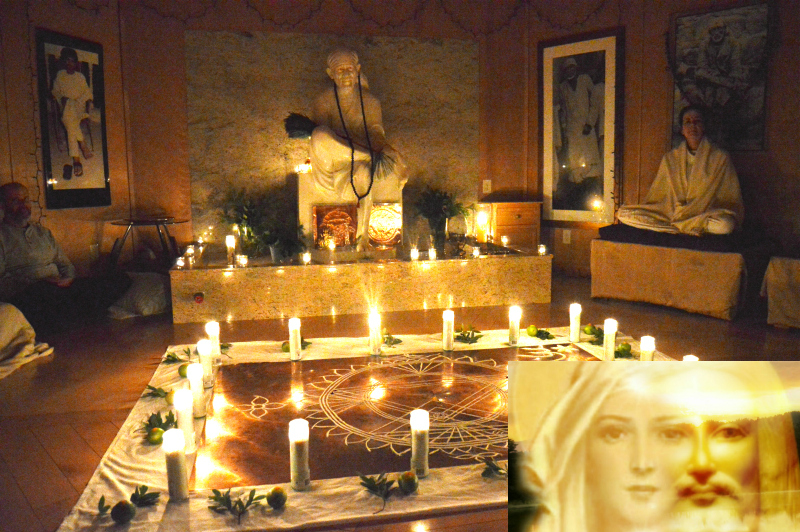 The Indian tradition says that if you see any Sri Chakra even once, that energy will come to you. The Sri Chakra takes a photo of you. Like when you get in front of a camera, it grabs your image in the camera. Like that, if you go to in front of a Sri Chakra, that energy sucks whatever desires your soul has then it gives the energy to you. It takes your picture in the Sri Chakra. It's the highest magnetizing power, pulling energy, in the universe. The Sri Chakra has that nature. It's for the fulfillment of any desire in the universe––completely the highest spiritual, and the highest material. It describes and gives form to the energy. It's absorbing the energy, giving relief, and giving the highest blessings in the universe because Shakti is living in that place. - Sri Kaleshwar
What You Will Do in This Course
A shakti meditation group process

to connect to Mary and Jesus, developing your own channel to them

Work with powerful PIN codes

, mantras, from ancient palm leaf manuscripts to connect to Mary and Jesus

Participate remotely in 2

'Maha Lakshmi Sri Chakra Yantra' meditation process with remote blessing energy (shakti) transmission broadcast from the Karuna Sai Baba temple

Join (when possible) a daily global meditation with our process group

, using the power of a group, to magnify prayers for peace and one another's success

Participate remotely in Easter festival events broadcast

from the Divine Lineage Center

Participate in a group process blog

to share experiences, insights, and questions with your process group
What You Will Receive in This Course
Selected teaching from Sri Kaleshwar

on the ancient mission, Jesus, and Mary


New private teaching satsangs

with Monika Penukonda Taylor and Nityaananda (Clint Thompson MD). The focus of these satsangs will be on Mary and Jesus' role in the ancient mission to bring enlightenment to humanity

2 'Maha Lakshmi Sri Chakra Yantra' Meditation

processes with remote blessing energy transmissions

Good Friday Full Moon Sacred Ceremonies

with remote blessing energy (shakti) transmissions during the Holy Bath (Abishek) to Ganesh and Full Moon Sacred Fire Ceremony

Remote blessing energy (shakti) transmissions

to connect to Mary and Christ Consciousness

Remote blessing energy (shakti) transmission

connecting to Mary and Jesus during the 8-hour Peace Fire and Mahalakshmi Sacred Fire Ceremony

Audio and video of a live Healing Music (Bhajans) concert

broadcast from Divine Lineage
Important Dates
Friday, April 12th -

'Maha Lakshmi Sri Chakra Yantra' Meditation

process with with remote blessing energy (shakti) transmission
Thursday, April 18th -

Healing Music (Bhajans) Concert

Friday, April 19th -

Good Friday Full Moon Sacred Ceremonies

with remote blessing energy (shakti) transmissions

Saturday, April 20th -

'Maha Lakshmi Sri Chakra Yantra' Meditation

process with with remote blessing energy (shakti) transmission
Sunday, April 21st -

Easter Festival Events

broadcast from the Divine Lineage Center with remote blessing energy (shakti) transmissions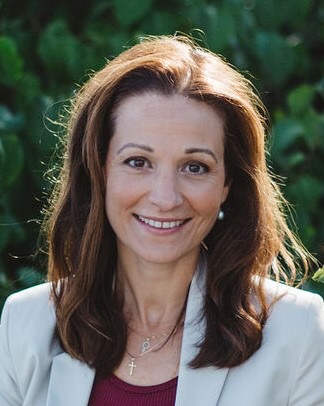 What People Are Saying...
I have taken part in many online programs through the Divine Lineage. In my own experience, and in the reflections perceived in friends who've also participated, I think for those who look to accelerate and deepen their spiritual maturity and understanding of life and to elevate their consciousness this ancient knowledge and techniques really do speak right to this.
The opportunity to take part in both online courses as well as to receive healing energy transmission in the same way are rare and unique events offered to people everywhere. In addition there are complimentary online resources for those who are curious or new to the knowledge or such energy experiences. Divine Lineage offer a unique platform combining ancient wisdom with modern technology while making it available and accessible in new ways to students worldwide.
Many times have I also been completely immersed in the powerful healing energy transmissions received during online group meditations and fire ceremonies.
- Helena Wirdemo, Karlskrona, Sweden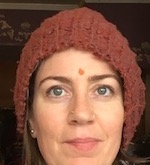 Having recently participated in the Shivaratri program, I can say that the distance programs that Divine Lineage Healing Center offers are very educational and powerful. Any amount of time and money I have spent on programs is returned to me one hundred times over. I don't know of anywhere else in the US where one can learn authentic ancient yogic channels and healing techniques. The teachers are phenomenal, so dedicated and knowledgeable. Since discovering Divine Lineage Healing Center and participating in fire pujas and distance courses, my life has become so much more positive. I have healed from past wounds and moved beyond them. I feel that I am more in alignment with my true purpose and able to share my gifts with others. Divine Lineage Healing Center is a true support and blessing.

- Laura Fickett, South Bend, Indiana USA


The Divine Lineage online programs are outstanding. One of my favorites that I return to time and again is "Who is Mother Divine" I love the 21 day guided meditation, it brings you right to the heart of the Divine Mother and her intricate energies. When I listen to the recordings I am transported to places deep in my heart and soul. I feel uplifted, held, loved. If I have any anxiety or confusion, I return to the guided mediations and all of my stress melts away. The sound of Monika's angelic voice, the gentle music, the clarity of the teachings all create peace in my heart and the strength to face the challenges of my life. I am so grateful for this resource and for the Divine Lineage teaching programs.
- Anasuya Oyarzabal, Portland Oregon USA
Your Instructor(s)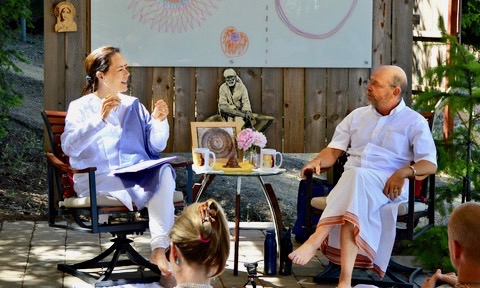 Monika Penukonda Tay­lor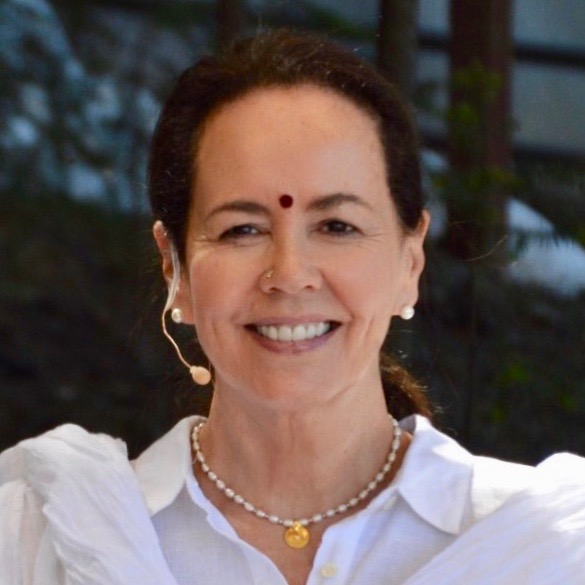 Monika worked closely with Sri Kaleshwar (1973-2012) for 15 years in Penukonda, India. She is the editor and ghostwriter of his books: The Real Life and Teachings of Jesus Christ; Shirdi Baba, The Universal Master, Victory Through Vaastu: Ancient Science of Vedic Architecture; The Divine Mystery Fort, The Teachings of Sri Kaleshwar. She is the author ofKaleshwar, and a modern-day rendering of the Sri Sai Satcharitra. Sri Kaleshwar said of her, "Monika belongs to the Divine Mother Kanaka Durga's feet. She is a Divine Ma on the planet. She'll walk and give a lot of wisdom, and clarity to bloom wisdom. This lady will bless millions of people on the planet."
Nityaananda (Clint Thomp­son, MD)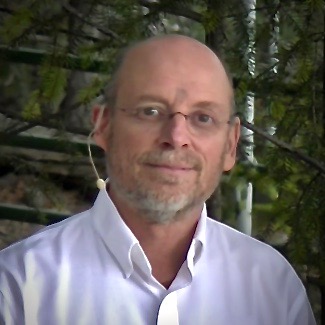 After experiencing the power of Sai Shakti Healing firsthand from Sri Kaleshwar, he gave up his Western medical practice to study healing in India. For 15 years, he was trained directly by Sri Kaleshwar then asked by him to train other healers in the West. Nityaananda was Sri Kaleshwar's personal physician; he is the author of The Aware­ness of Heal­ing. He founded the Divine Lineage Center in 2004.
Monika and Nityaananda now reside at the Divine Lin­eage Cen­ter in Mendocino County, Northern Cal­i­for­nia. They give teach­ings, heal­ings and shak­ti­pat trans­mis­sion at the Center and around the world. They have led processes in which many students received the darshan of the Divine Mother.
Course Curriculum
Section 1: Getting Started
Available in days
days after you enroll
Section 2: Program Teaching Satsangs
Available in days
days after you enroll
Section 3: Energy Transmissions
Available in days
days after you enroll