In each person there is a fire, a light. See that light.

Sri Kaleshwar & Mother Divine: A one-day remote energy transmission and teaching program
---
Join From Wherever You Are!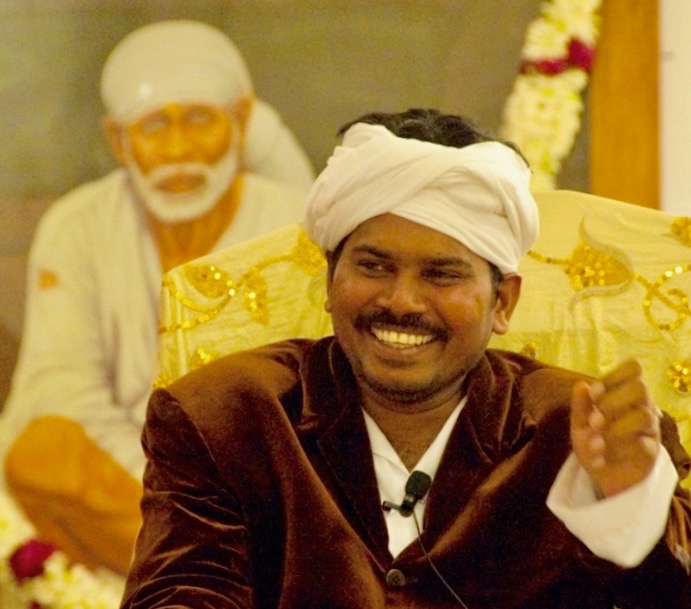 Start the New Year growing your soul capacity to be the light, the Divine Mother's light!

The birth day of a divine being is a very auspicious day to connect to that soul and to receive blessings from them. It's an open door.

On this Jayanti, Sri Kaleshwar's birth day, we will be celebrating the birth and life of this miraculous sadguru who dedicated his lifetime to serving and uplifting humanity.
This program will include a holy milk (kshira) bath (abishek), global conference call, healing music (bhajans) and fire ceremony (puja) remote transmission.
---
Sri Kaleshwar and Mother Divine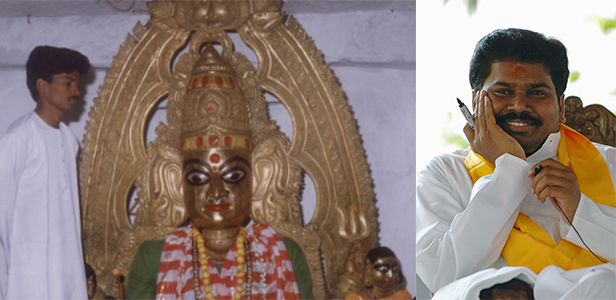 Sri Kaleshwar's life was predicted 400 years ago, in revelations given in a manuscript called The Kalagnana:
"A young man will come and live at the base of the Penukonda mountain. He has a special relationship with Mother Divine; She hears his prayers. He will bring light and knowledge to the world to help remove the darkness."
Sri Kaleshwar said that every person can have a direct relationship with the feminine aspect of God, the Divine Mother. He directly taught his students the channels to experience Her energy and have Her darshan.

Sri Kaleshwar's relationship with Mother Divine will be the main topic of this program and our teaching satsang on January 8th.
---
Dr. Sri Sai Sri Kaleshwar Swami
(January 8, 1973 - March 15, 2012)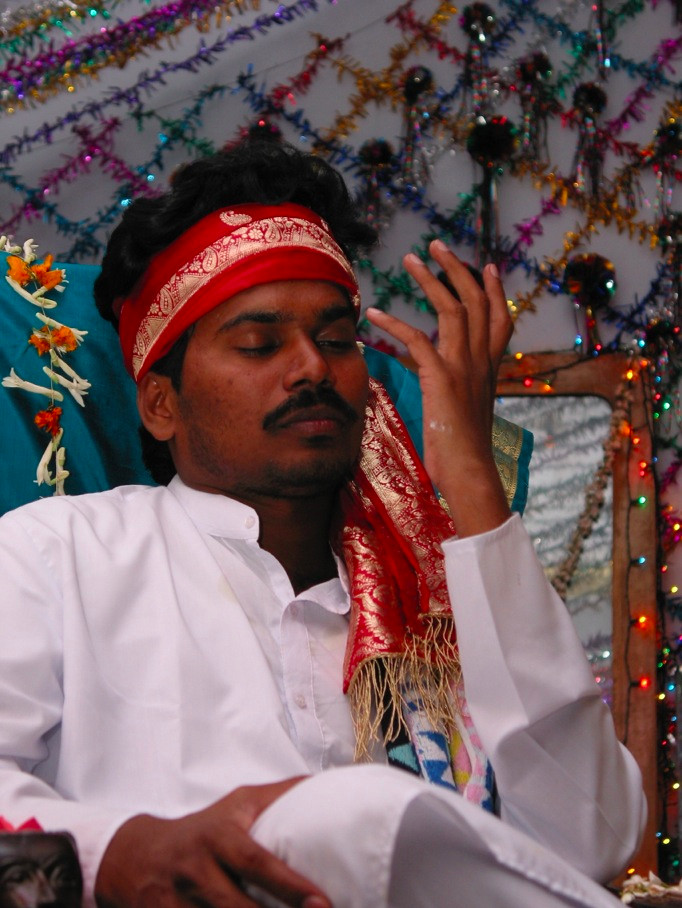 In front of God, once you know the perfect formula, the right channel and the right energy, everything is possible.
Connect with Sri Kaleshwar - An Immortal Relationship
This course includes a rich resource of videos and downloadable audios and transcript excerpts from Sri Kaleshwar's teachings.
During this period of great darkness and negativity on the planet, Sri Kaleshwar said there also exists a very special opportunity for accelerated healing and soul development. Now is the moment to become what he called a soul scientist.
---
Schedule of Events for Sri Kaleshwar Jayanti, January 8th, 2019 (PST)

1:00 pm - 3:00 pm
Healing Music (Bhajans)
Teaching Satsang
Sacred Holy Milk (Kshira) Bath (Abishek) and Healing Energy Transmission Connecting to Sri Kaleshwar's Consciousness
4:00 pm - 5:00 pm
Sacred Fire Ceremony (Puja) Connecting to Sri Kaleshwar's Consciousness
A sacred fire ceremony is like the highest radio wave (transmitting) energy. It works automatically to send the person the highest positive energy. It can go anywhere.

---

What You Will Do In This Course:
Join a global conference call to go deeper into the ancient knowledge together. (Topic: Sri Kaleshwar and Mother Divine)
Experience the energy of healing music (bhajans) style.
Par­ticipate from wher­ever you are in a pow­er­ful holy milk (kshira) bath (abishek) and sacred fire ceremony (puja) to connect with Sri Kaleshwar's consciousness.

What Your Will Receive:

Maha kshira energy transmissions from the holy milk (kshira) bath (abishek) to connect with Sri Kaleshwar and receive His blessings. The meditation process will consist of a powerful a continuous milk abishek of the Dattatreya murthi followed by group meditation.
Full access to all program materials in your own student account. Joining the global conference call, watch­ing the energy transmissions, and listening to the healing music (bhajans) will bring peace­ful, heal­ing vibra­tions into your life.
Receive pow­er­ful healing energy trans­mis­sions during the holy milk (kshira) bath (abishek) and sacred fire ceremony (puja).
---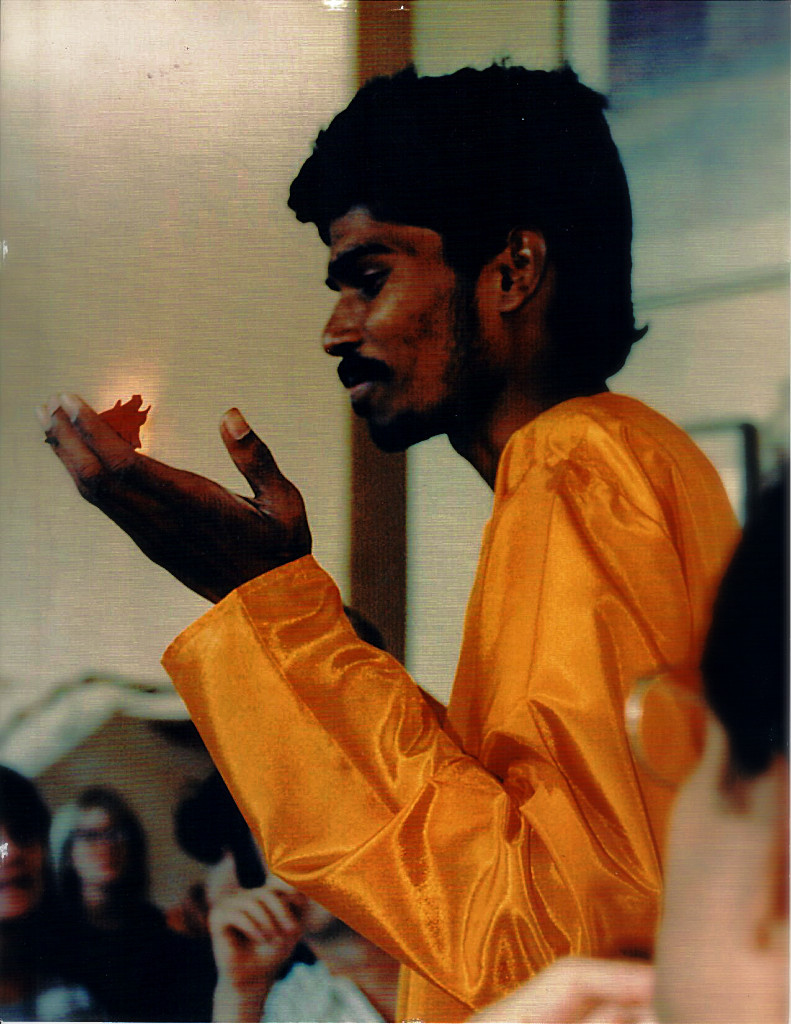 How did the rose
Ever open its heart
And give to this world
All its beauty?
It felt the encouragement
Of Light against its being.
Otherwise
We all remain
Too frightened
- Hafiz
All text in gold italics are quotes from Sri Kaleshwar; Photograph of Sri Kalshwar in banner image taken by Shakti Thompson