Precious Moments with the Master

Thursday, March 1 – Thursday, March 15, 2018
Sixth Mahasamadhi Anniversary
Join Anytime During this 15-Day Process!

It's such a thrill to be with the sadguru. He is your father, mother, brother, lover, sister, well-wisher, enemy, tricky man; he covers everything. And he's your great protector. You think only sometimes about your master, but the master is always following you whatever you are doing.
~ Sri Kaleshwar
Receiving Blessings through the Master's Soul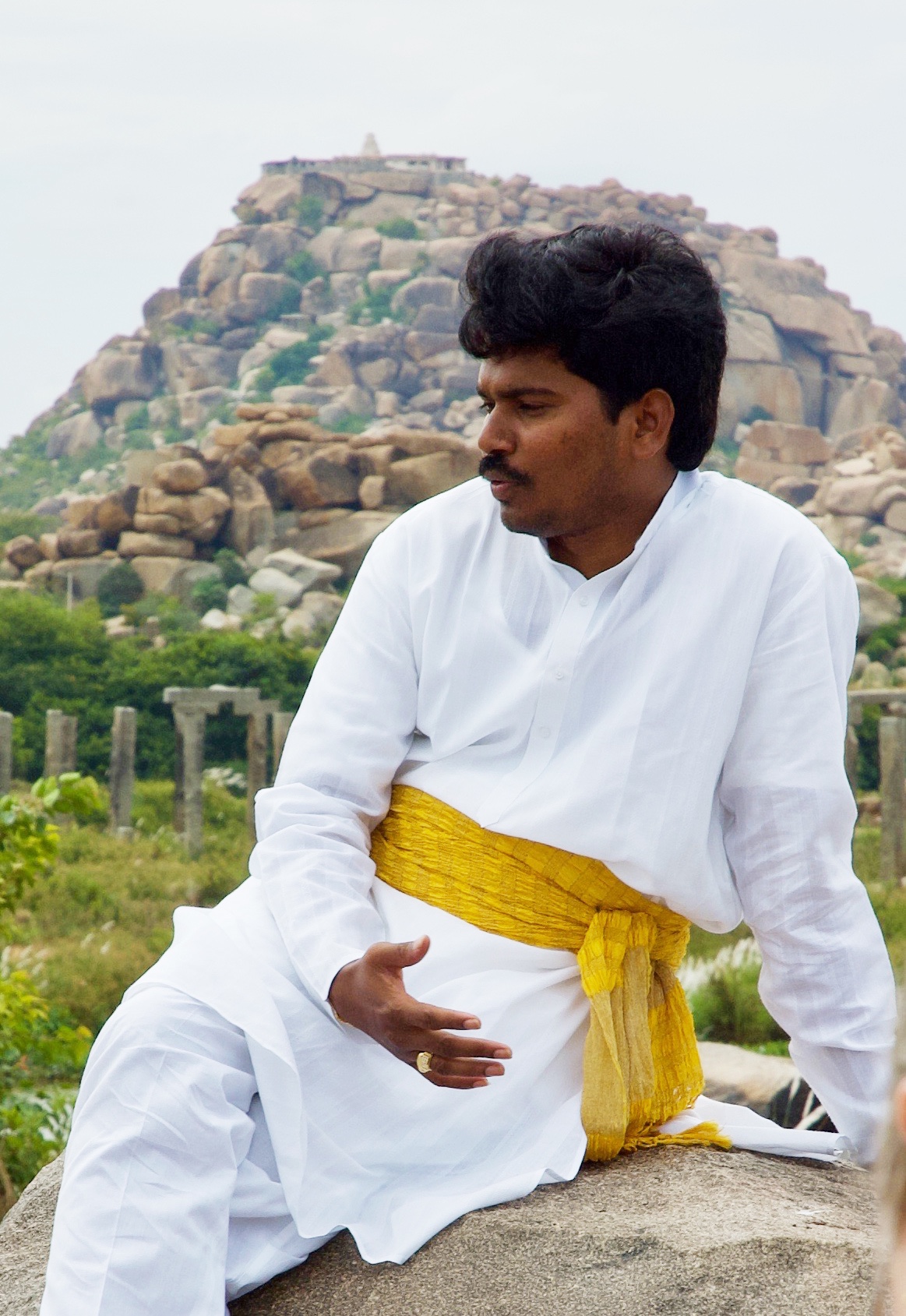 Sri Kaleshwar took mahasamadhi six years ago on March 15th in Penukonda, India.
One of the most powerful spiritual technologies is using the energetic time when a master took mahasamadhi to connect to their soul. During this time, the energy of that divine soul permeates the creation. They become intimately accessible to all whose hearts are open to them. This special shakti-energy process will use the time of Sri Kaleshwar's mahasamadhi to connect to him and receive his blessings in our lives. This process is open to all who want to melt with his soul.
"Atma Sandhana Yoga stage means two souls are melting like one, but in the illusion, it appears to look like you're not one. The mechanism is, you're hooking your heart to your master straightly, melting your Swami's energy and your energy, sucking the highest energy from the nature through the blessing coming through your master's soul."
Sharing the Bliss of the Master with One Another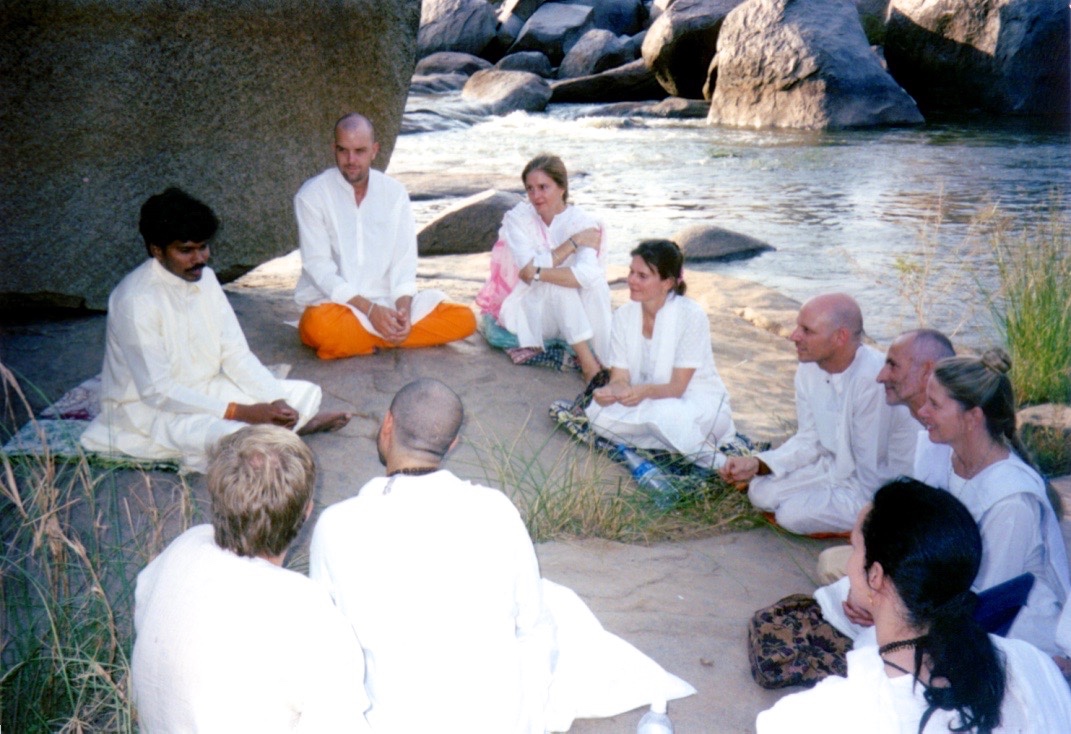 The process of remembering our precious moments with the master is a powerful yogic process called Atma Sandhana Yoga. Remembering and developing the energy hidden in that moment. It is a seed that grows into a huge tree, constantly giving new fruit. Then when we share that memory with others, the energy of the master is flowing there. The phenomena of the master is that a single action or teaching given to one can be a seed for countless others' consciousness to grow
"Whatever relationship you're having between you and your master, sharing that happiness, love, and energy, then the master can provide for you whatever you want in your life. If one time you got God's blessing, the master's blessing, then you can keep that forever and ever through the Atma Sandhana Yoga process."
The Process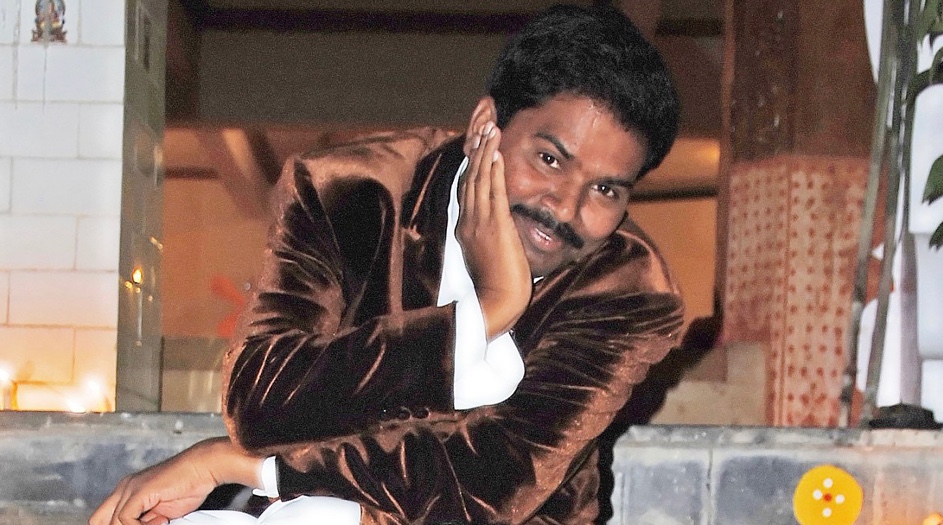 The process will use Atma Sandhana through personal stories, videos and photographs of Sri Kaleshwar, as well as reflections from his students around the world, to grow the heart waves, the feeling of spiritual emotion inside of each of us. This calls the master, especially when done as a group.

As a participant in this process, you'll join a live, interactive satsang with men and women who lived with Sri Kaleshwar in India to remember moments with him.
Memories of Sri Kaleshwar ignite us with inspiration and share a wealth of love and knowledge. You are invited to share your own memories.

What You Will Do in This Course:
Join two private global teaching satsangs. These live teaching satsangs will be recorded and made available online to group members for later access
Participate and receive blessings during a Full Moon Ganesh Holy Bath (abishek) Ceremony
Participate and receive blessings during a Full Moon Dattatreya Holy Bath (abishek) Ceremony
Participate and receive blessings during a Sacred Full Moon Fire Ceremony (Puja)
Participate and receive blessings during a Sacred Full Moon Fire Ceremony (Puja) for Prosperity and Abundance (Maha Lakshmi)
Participate and receive blessings during a Global Peace Fire for world peace and healing
Participate in all events on Sri Kaleshwar's Mahasamadhi Anniversary, March 15th, including Healing Music (Bhajans) and a Special Sacred Fire Ceremony (Puja)
Join in synchronized worldwide group meditations (when possible)
Be a part of a group discussion board / blog forum
Be a part of a global spiritual community now stepping forward to act together to bring love, peace and healing to our planet
View video excerpts from many of Sri Kaleshwar's American visits & programs 1997 - 2011

View private video messages Sri Kaleshwar sent to Monika and Nityaananda over the years

Listen to audio of Sri Kaleshwar's messages and prayers

Share beautiful photographs of Sri Kaleshwar

View video and hear audio of Kaleshwar's teachings on Jesus Christ from private sessions

Listen to original music inspired and composed in honor of Sri Kaleshwar by his students

Share student's reflections of time and experiences with Sri Kaleshwar

Join six (6) remote blessing energy (shakti) transmissions from the Divine Lineage Healing Center.
Receive group emails with important process updates and information
Get full access to all program materials within your own student account
Important Course Dates Broadcast Live on Our Homepage (Pacific):
All Course Events Will Be Broadcast Live on our homepage, YouTube and Facebook Channels!
Thursday, March 1st

9:00 am - 10:00 am, Full Moon Ganesh Holy Bath (abishek) Ceremony
1:00 pm - 3:00 pm, Full Moon Dattatreya Holy Bath (abishek) Ceremony
4:00 pm - 5:00 pm, Sacred Full Moon Fire Ceremony (Puja)

Friday, March 2nd - 3:00 pm - 5:00 pm, Sacred Fire Ceremony (Puja) for Prosperity and Abundance (Maha Lakshmi)
Saturday, March 3rd - 8:00 am - 4:00 pm, Global Peace Fire for World Peace and Healing
Sunday, March 4th - 3:00 - 5:00 pm, Live Teaching Satsang with live Q & A via ZOOM
Thursday, March 8th - 11:30 am - 12:30 pm, Healing Music (Bhajans) Concert
Sunday, March 11th - 3:00 pm - 5:00 pm, Live Teaching Satsang with live Q & A via ZOOM
Thursday, March 15th - Sri Kaleshwar's Mahasamadhi Festival Events

11:00 am - 12:00 pm, Healing Music (Bhajans) Concert
3:00 pm - 6:00 pm Sacred Fire Ceremony (Puja) Connecting to Sri Kaleshwar's Consciousness