Join a 10 Day Meditation to Call the Divine Mother

Saturday, September 28th - Monday, October 7th

My deeper aim is to send everyone to Mother. The one goal is to connect to Mother Divine, to have the desire to hook [connect to] Her. Once you enter into your Mother's home, She will take care of you and give you what you really want.

- Sri Kaleshwar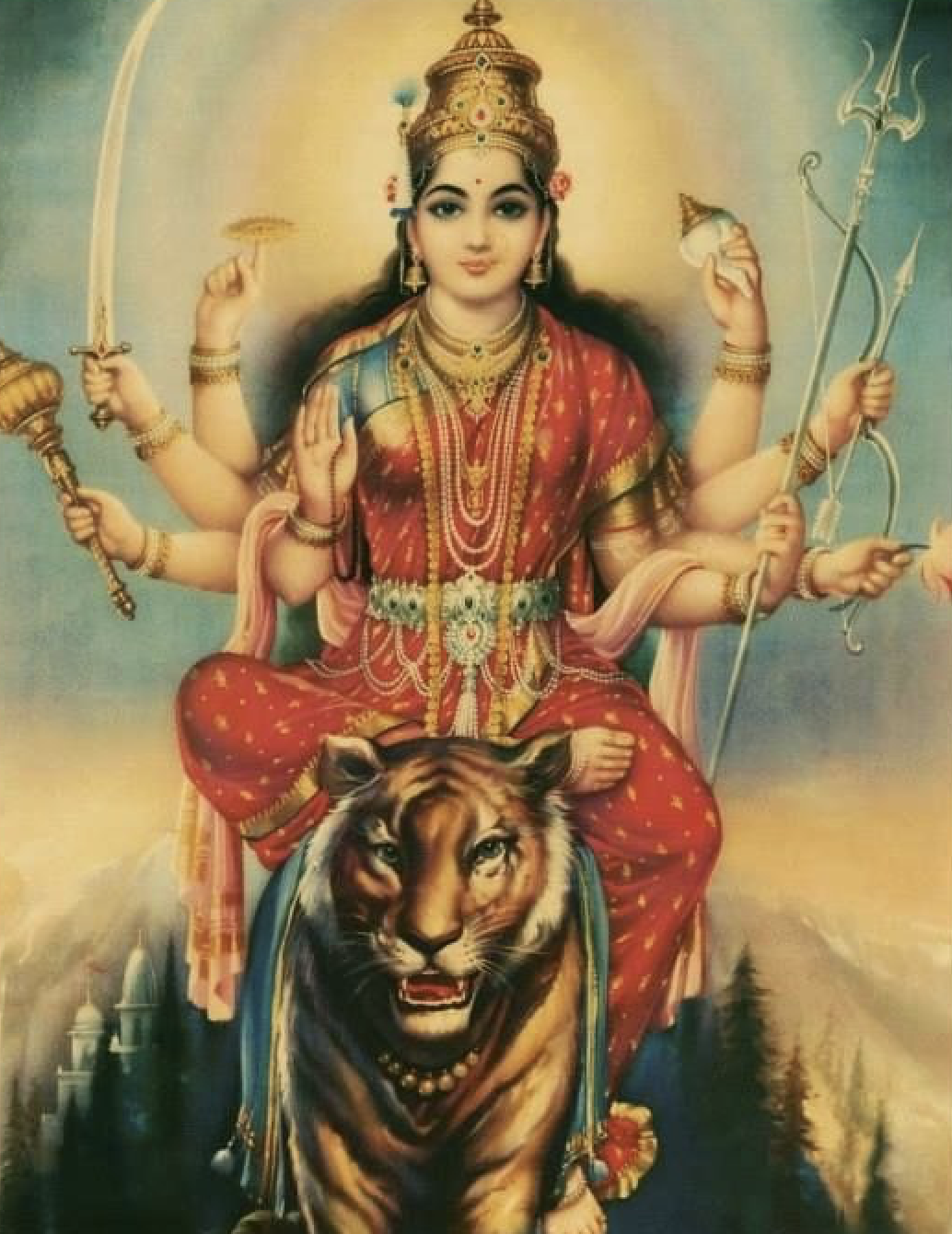 The nine days and nights of Navaratri are a very auspicious period to worship the Goddess. In this yearly festival, we worship the Goddess in Her many forms. She is Adi Shakti, the original source of power that can aid us in transformation. She is Parvati, consort of Shiva and Lakshmi, the bestower of all wealth and prosperity. The Divine Mother is also Kali, destroyer of darkness and Goddess of liberation. She has infinite forms and manifests to meet the needs of the Creation at any point in time.

The Great Mother Gauri removes limitations and emotional and mental blocks, reminding Her children that the divine light of truth and wisdom will always prevail over disorder and pain.
Through study of Her, worship and practice, this meditation process is to invoke the Divine Mother's indescribable shakti in modern times. Remotely join daily sacred fire ceremonies (pujas) over the course of Navaratri and receive 11 remote blessing energy transmissions throughout this process to support healing and experience.

---
This is the beginning of an ongoing process to call Mother Divine and invoke Her shakti as a group on behalf of the world. In a group meditation process, your silence, devotion, and good feelings, enhance everyone else's prayers and success in the energy.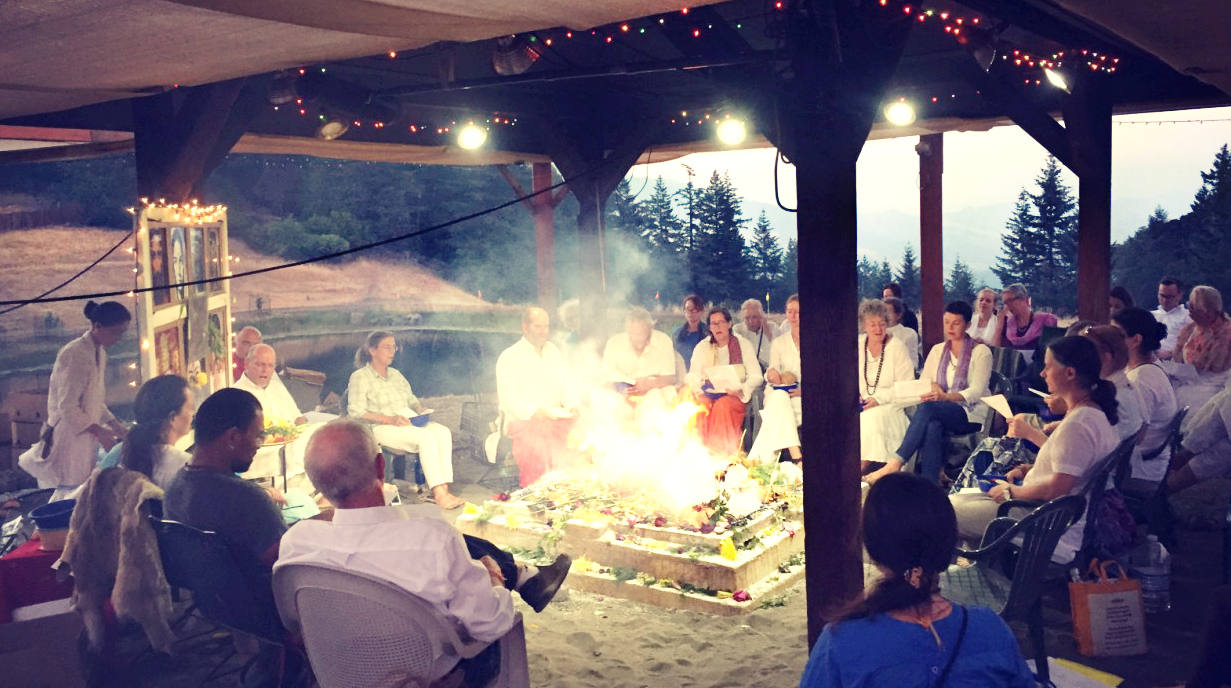 Remotely join daily Sacred Fire Ceremonies (Pujas) throughout Navaratri to worship the Divine Mother in Her many forms, including Durga, Uma, and Bhavani. Call the Mother through the fire and receive a remote blessing energy (transmission) during each ceremony.
Have a coconut charged with your prayers cracked and offered to the fire as your name is said out loud and the divine vibrations of a conch are sounded.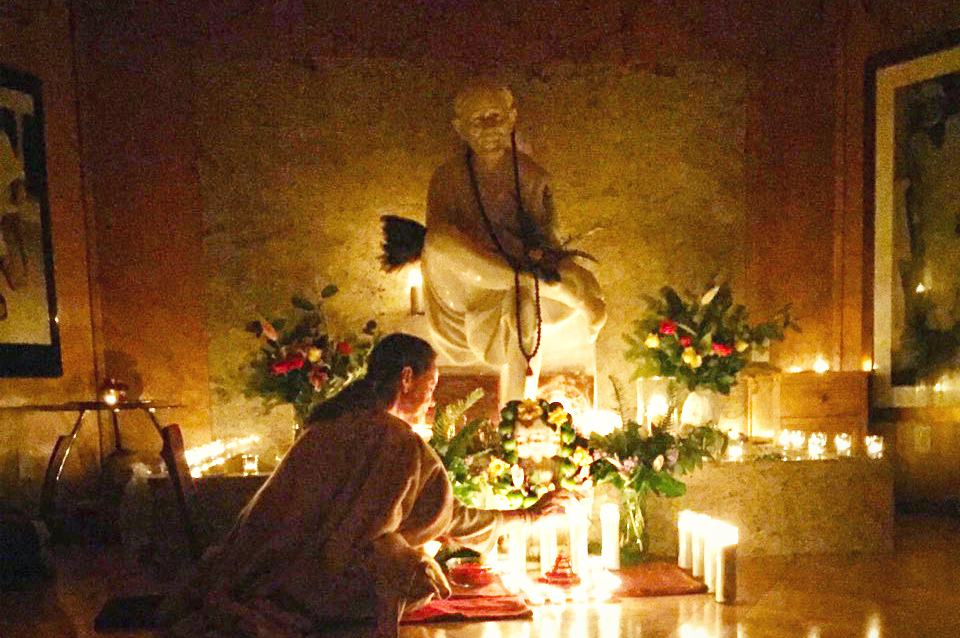 Practice a daily sadhana and join remote meditation processes from the ancient palm leaf manuscripts to call the Mother.

Join a daily global group meditation to experience and develop the energy of this process group and to pray for one another's success (optional).
Join a daily sunrise holy bath (abishek) to the 'Karuna Sai' Shirdi Baba statue, aarathi, 108 holy names of Shirdi Baba (stotram), and reading from the Sri Sai Satcharitra via live streaming broadcast (optional).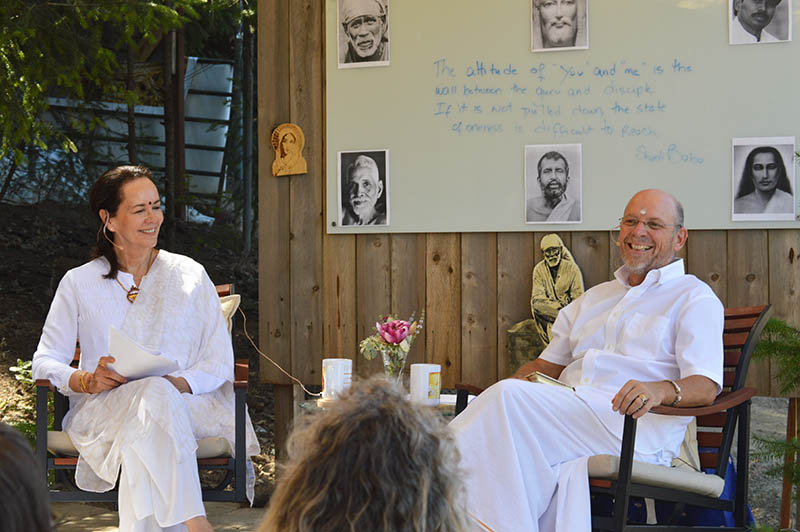 Join both LIVE and pre-recorded satsangs with Monika Penukonda and Nityaananda (Clint Thompson, MD) on the Goddess, approaching the Divine Mother, and deepening a relationship with the divine feminine energy.
---
During the annual, autumn ceremony [Navaratri] when my worship is performed, anyone who listens with faith to this poem of my majesty will be delivered by my grace from any troubles and be blessed with children, riches, and sustenance.

On every occasion whether at a peaceful ceremony or at times when the planets foretell misfortune or to dispel nightmares, this power may be chanted, and then those difficulties are dispelled.
- Devi Mahatmyam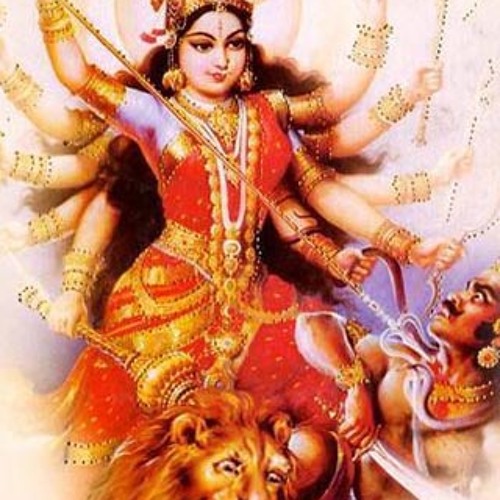 As part of this course, you will either be introduced to or dive deeper into your study of the Devi Mahatyam, an ancient text describing the triumph of knowledge over ignorance.

The Devi Mahatmyam is a dramatic narration of the different battles Kali fights to stop all that is threatening the balance and harmony in creation. This text will be the basis of the lessons for this course.
---
VIJAYADASAMI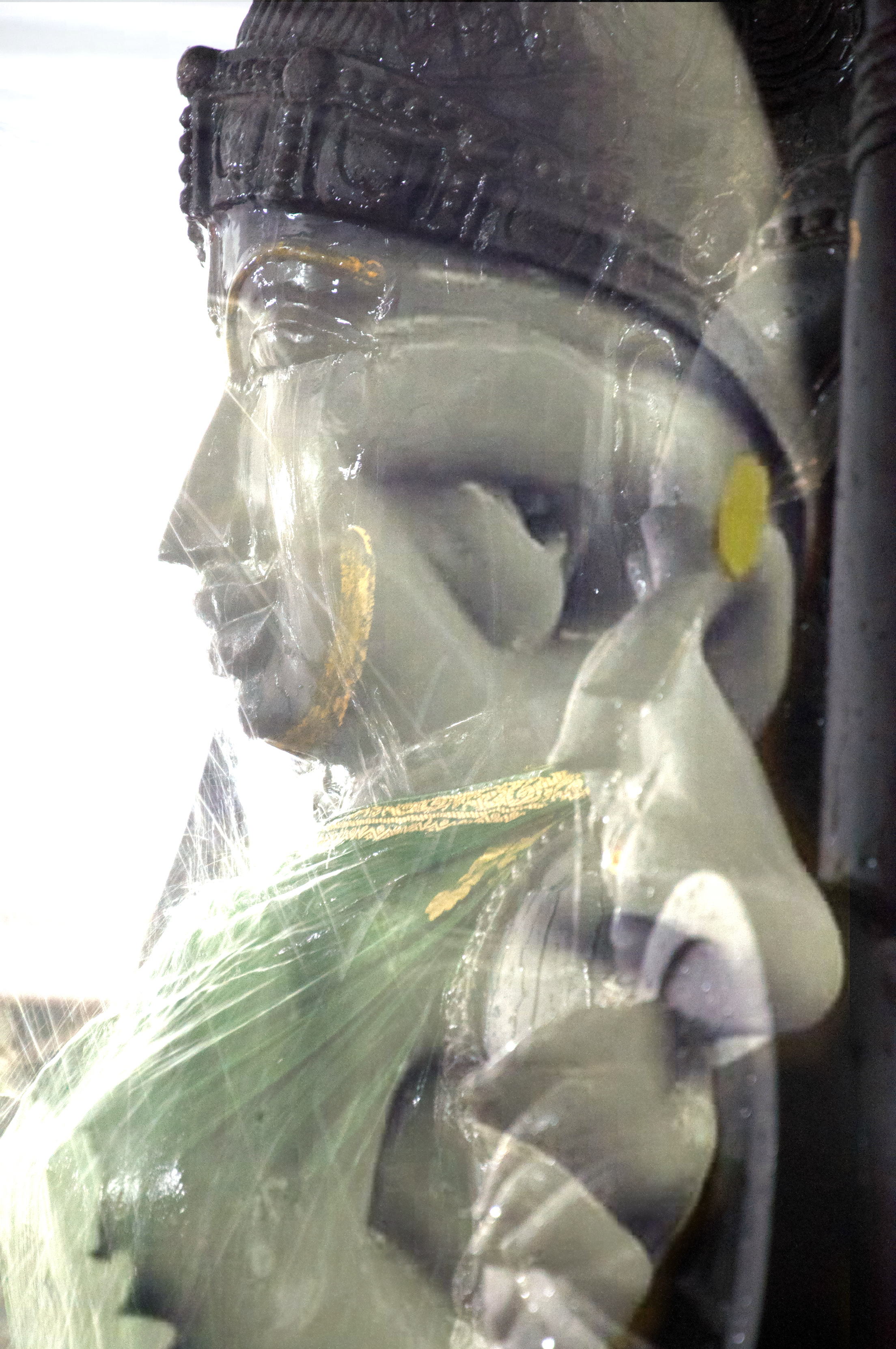 Vijayadasami is the 10th day of Navaratri, the day of victory, when Mother Divine descends to bring the final victory over negative forces.

Shirdi Baba chose this day to take his mahasamadhi, merging with Kanaka Durga, the Devi in a peaceful form.
Vijayadasami is a unique and powerful day to receive blessings from the Divine Lineage of Master's, especially Shirdi Baba.
This Vijayadasami marks the first celebration of his Mahasamadhi since the 100th anniversary took place last year.
Remotely join a special maha Vijayadasami Sacred Fire Ceremony on October 7th with remote blessing energy (shakti) transmission to connect to Shirdi Baba.
What You Will Do in This Course
A shakti meditation group process

to deepen your relationship with the Divine Mother during the 9 days and nights of Navaratri

A shakti meditation group process

to deepen your relationship with the Divine Mother and Shirdi Baba on Vijayadasami

Participate remotely in 3 New Moon Sacred Ceremonies

for healing and raising divine consciousness with remote blessing energy (shakti) transmissions to bless the beginning of your Navaratri worship and practice (sadhana) on Saturday, September 28th.

Participate remotely in 9 Navaratri Sacred Fire Ceremonies (Pujas)

with remote blessing energy (shakti) transmissions Saturday, September 28th - Monday, October 7th.

Participate remotely in 1 Vijayadasami Sacred Fire Ceremony (Puja)

with remote blessing energy (shakti) transmission and festival events broadcast from Divine Lineage Center on Monday, October 7th.

Join (when possible) a daily global meditation with your process group

, using the power of a group, to strengthen everyone's prayers

Participate in a private group process blog

to share experiences, insights, and questions with other members of your process group
What You Will Receive in This Course
Meditation practices (sadhanas)

from the ancient knowledge to invoke the Divine Mother's shakti

11 remote blessing energy (shakti) transmissions

to uplift your healing and spiritual process

New teachings from

Monika Penukonda and Nityaananda (Clint Thompson, MD)

Guidelines

to begin or deepen your study of the Devi Mahatmyam

Video teachings on the Divine Mother

and deepening a relationship with the divine feminine energy

Audio and video of live Healing Music (Bhajans) concerts

broadcast from Divine Lineage

Divine Altar

photographs
What Participants Are Saying About Divine Lineage Center's Remote Online Meditation Processes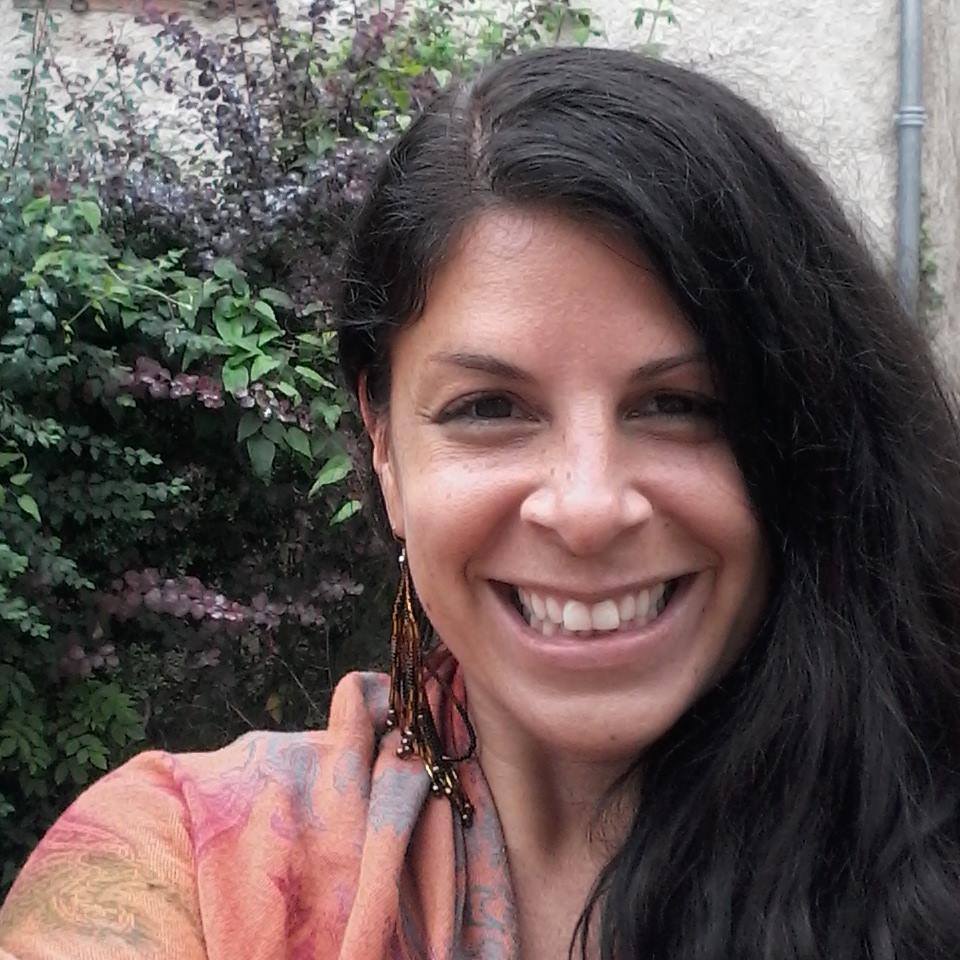 The Divine Lineage online courses have been a great resource for me and my students. The platform is easy to use, and it is a full body of teachings. I am amazed by the generous amount of content provided. The lay out of the audio and video files simplify the process making it crystal clear to understand. As a teacher, I feel this platform supports me. I also love to empower my students to study the knowledge independently and utilize the tools available. I am beyond grateful! Jai Ma!

- Jacqueline Rolandelli, NY, New York, USA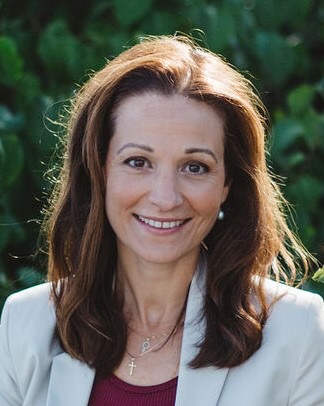 I have taken part in many online programs through the Divine Lineage. In my own experience, and in the reflections perceived in friends who've also participated, I think for those who look to accelerate and deepen their spiritual maturity and understanding of life and to elevate their consciousness this ancient knowledge and techniques really do speak right to this.

The opportunity to take part in both online courses as well as to receive healing energy transmission in the same way are rare and unique events offered to people everywhere. In addition there are complimentary online resources for those who are curious or new to the knowledge or such energy experiences. Divine Lineage offer a unique platform combining ancient wisdom with modern technology while making it available and accessible in new ways to students worldwide.
Many times have I also been completely immersed in the powerful healing energy transmissions received during online group meditations and fire ceremonies.
- Helena Wirdemo, Karlskrona, Sweden

The Divine Lineage online programs are outstanding. One of my favorites that I return to time and again is "Who is Mother Divine" I love the 21 day guided meditation, it brings you right to the heart of the Divine Mother and her intricate energies. When I listen to the recordings I am transported to places deep in my heart and soul. I feel uplifted, held, loved. If I have any anxiety or confusion, I return to the guided mediations and all of my stress melts away. The sound of Monika's angelic voice, the gentle music, the clarity of the teachings all create peace in my heart and the strength to face the challenges of my life. I am so grateful for this resource and for the Divine Lineage teaching programs.
- Anasuya Oyarzabal, Portland, Oregon, USA
Your Instructor(s)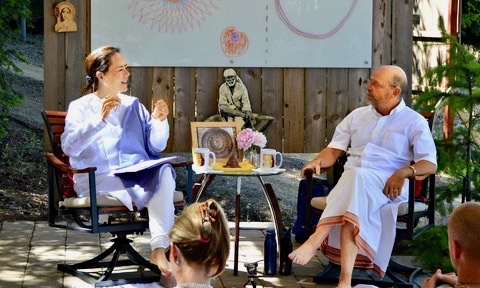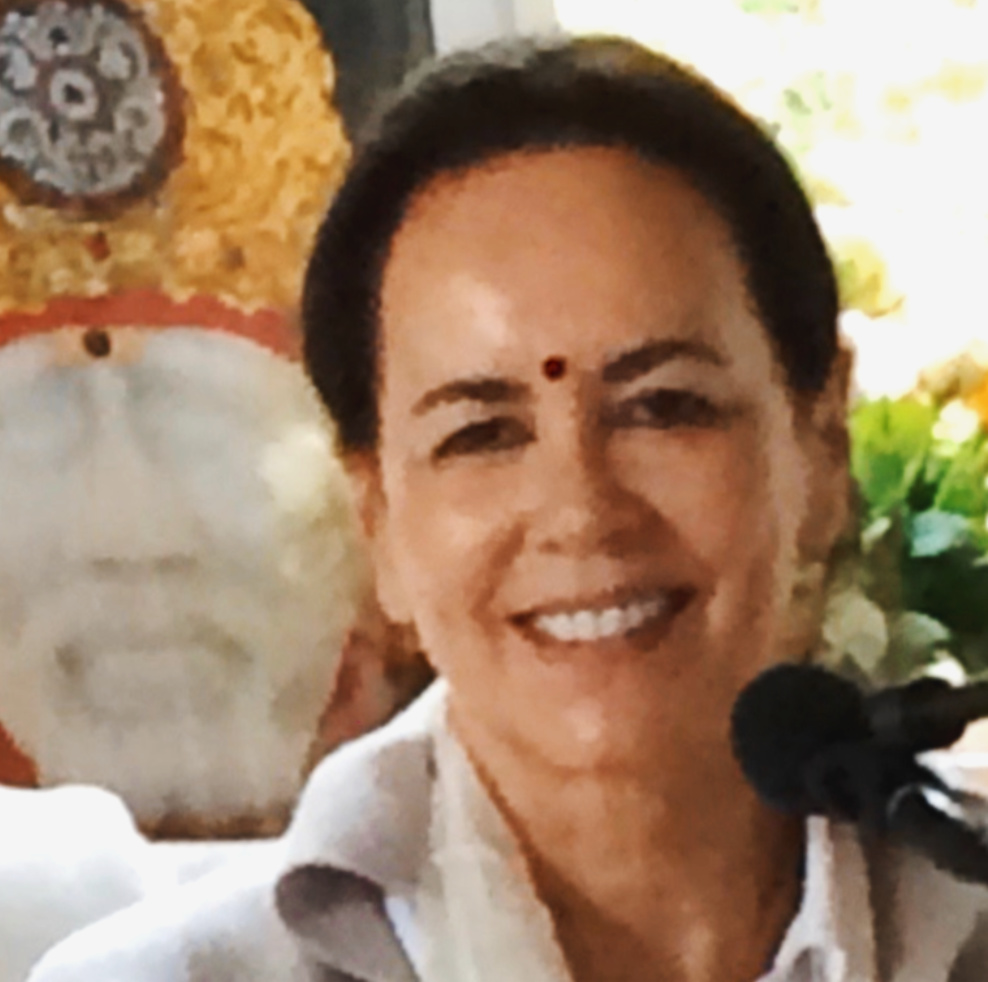 Monika Penukonda
Monika worked closely with Sri Kaleshwar (1973-2012) for 15 years in Penukonda, India. She is the editor and ghostwriter of his books: The Real Life and Teachings of Jesus Christ; Shirdi Baba, The Universal Master, Victory Through Vaastu: Ancient Science of Vedic Architecture; The Divine Mystery Fort, The Teachings of Sri Kaleshwar. She is the author ofKaleshwar, and a modern-day rendering of the Sri Sai Satcharitra. Sri Kaleshwar said of her, "Monika belongs to the Divine Mother Kanaka Durga's feet. She is a Divine Ma on the planet. She'll walk and give a lot of wisdom, and clarity to bloom wisdom. This lady will bless millions of people on the planet." Sri Kaleshwar transferred the lineage to her shortly before his mahasamadhi in 2012.
Nityaananda (Clint Thomp­son, MD)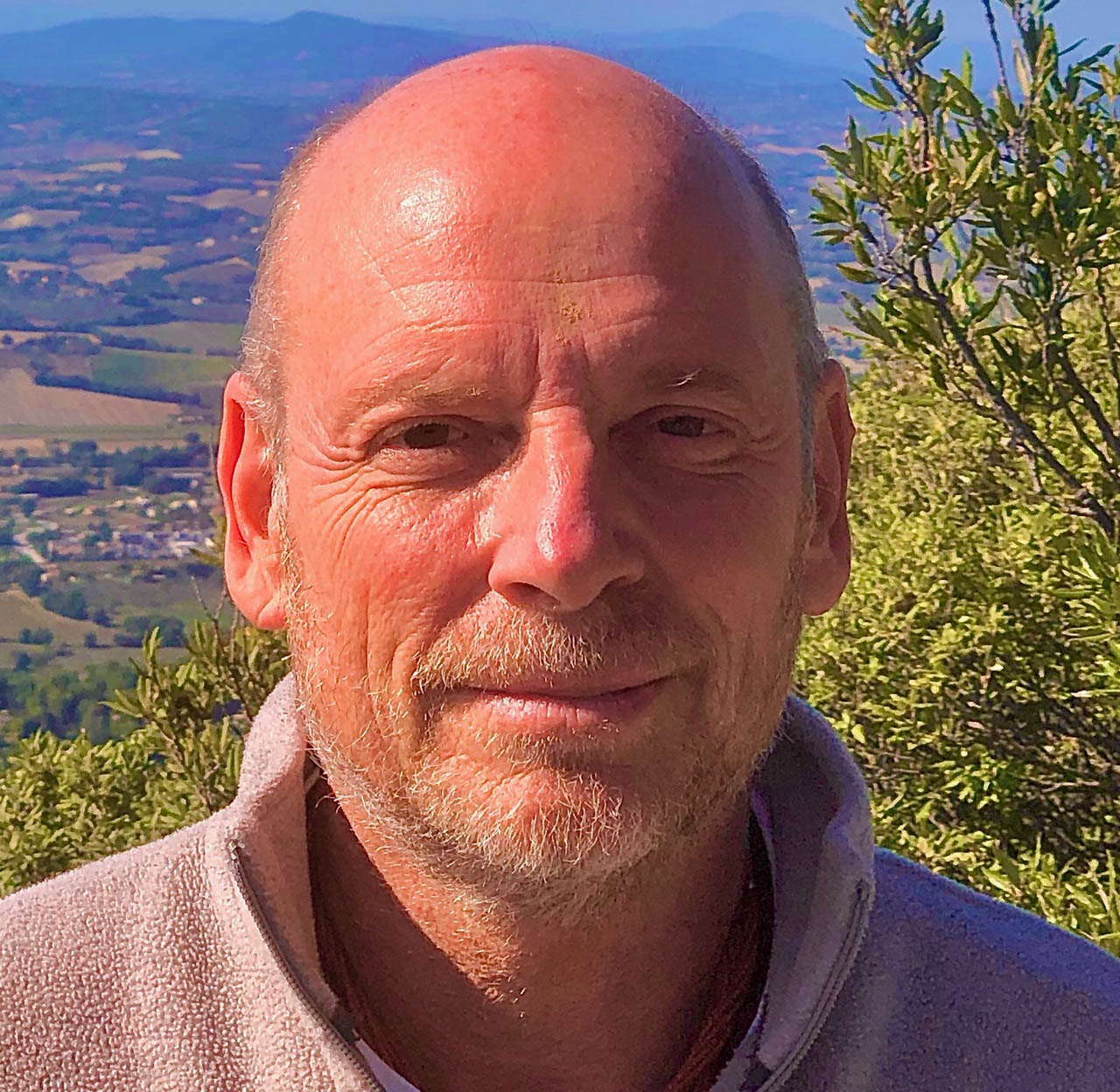 After experiencing the power of Sai Shakti Healing firsthand from Sri Kaleshwar, he gave up his Western medical practice to study healing in India. For 15 years, he was trained directly by Sri Kaleshwar then asked by him to train other healers in the West. Nityaananda was Sri Kaleshwar's personal physician; he is the author of The Aware­ness of Heal­ing. He founded the Divine Lineage Center in 2004.
Monika and Nityaananda now reside at the Divine Lin­eage Cen­ter in Mendocino County, Northern Cal­i­for­nia. They give teach­ings, heal­ings and shak­ti­pat trans­mis­sion at the Center and around the world. They have led processes in which many students received the darshan of the Divine Mother.