The Goddess' Power Time Is Here
10 Day Meditation to Receive Her Blessings and Shakti Power
September 20 - September 29, 2017


During Navaratri, millions around the world worship the feminine aspect of God. Navaratri is the yearly festival of nine nights celebrating and worshipping the Goddess. During this time, the Mother's energy is very accessible to the world. She descends to Earth to bless Her children and grant boons. If we do spiritual practices (sadhana) during this time, we can easily receive Her grace. She fulfills the wishes of Her children and blesses them with whatever they need.
On the 10th day is Vijayadasami, the Day of Victory, when the Goddess descends to save the world and bring victory over negative forces. We need the Mother's energy to bring victory over the darkness now more than ever. Join us in connecting to the Divine Mother to bring Her energy to the world!
The lessons, teachings and meditations in this course will help both new and advanced students to receive the energy the Goddess during this powerful and auspicious time.
My deeper aim is to send everyone to Mother. The one goal is to connect to Mother Divine, to have the desire to hook [connect to] Her. Once you enter into your Mother's home, She will take care of you and give you what you really want.
~ Sri Kaleshwar

Developing Your Relationship with the Divine Mother
Every soul has a personal connection to the Divine Mother but there are layers of illusion covering your connection to Her. The layers between you and Her can be removed with powerful spiritual practices revealed in ancient manuscripts from India. These practices are called shakti-energy channels.
"Once you experience Her energy, that energy is with you all the time. That energy purifies everything around you. Your soul turns as a divine soul."


The Divine Mother is in each of us and in every form in creation. Without Her energy and grace, it is impossible to realize who we are or what we are here to do. Her energy leads us to liberation, merging with pure consciousness, living in oneness and satchitananda (existence/consciousness/bliss).
We need to realize Her inside of ourselves. She is the divine spark within us. When that spark awakens we become aware of Her constant presence. The energy of the Divine Mother is what the saints and the gods all seek.
Without understanding Her, we cannot understand the reality of life, and without the blessing of Her shakti (energy) we are powerless to affect change. We go to Her to receive shakti and blessings for enlightenment. She also bestows us with boons.


You Have to See the Divine Mother with Your Own Eyes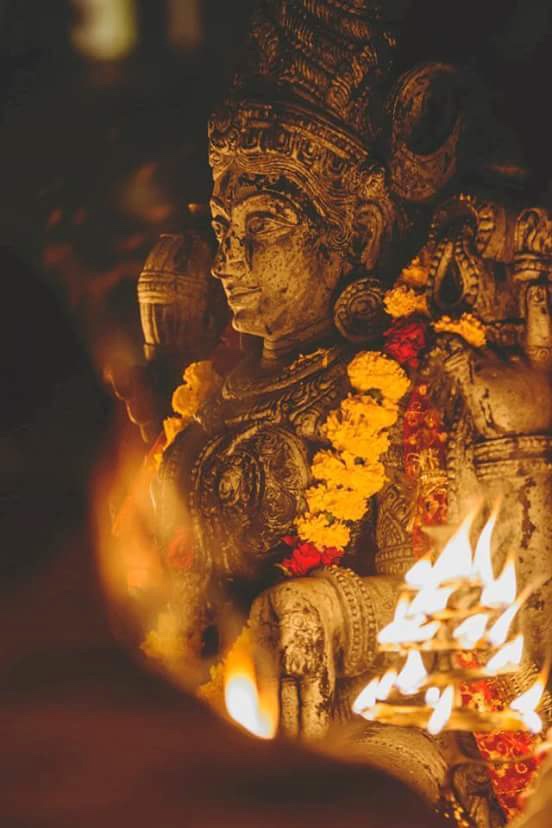 Receiving Her shakti awakens our own dormant powers. A peak stage in our relationship with Her is to see Her. The Divine Mother takes a physical form in the five elements making it possible for you to see and communicate with Her. This is called darshan. It is not seeing a vision of Her, but seeing Her with your own eyes as She takes physical embodiment. It is a unique time on Earth, where this Her darshan is now available to everyone, no longer just for a few rare saints. It is available to a sincere seeker with a desire to because a vehicle of the Divine Mother to help heal and bring peace to the creation.
To have this experience requires sincerity, effort, persistence, an open heart and divine grace… and the right formulas. Once you see Her, you are transformed in a completely different person and you become a channel of Her energy to the world.
To see Her is only possible through shakti-energy formulas, powerful spiritual practices revealed in ancient palm leaf manuscripts from India.


I really want each of you to open like a kid when you see the Mother. When you see Her, even if you have thousands of friends, you only really want to be with Her.


Your heart needs to fall in love with the Divine Mother. She opens the door for you to discover yourself – where you came from, where you are going, and what you are here to do.
After you see the Divine Mother, you need to continue to develop your relationship with Her. Ultimately the Mother becomes your teacher. Sri Ramakrishna, the great devotee of the Divine Mother, describes this experience:
Weeping, I prayed to the Mother, 'O Mother, reveal to me what is contained in the Vedas and the Vedanta. Reveal to me what is in the Purana and Tantra.' One by one She has revealed all these things to me. Yes, She has taught me everything. How many things She has shown me! One day She showed me Shiva and Shakti everywhere. Everywhere I saw the communion of Shiva and Shakti. Shiva and Shakti existing in all living things – mean, animals, trees, plants. I saw them in communion of all male and female elements.
Another day I was shown heaps of human heads, mountain high. Nothing else existed, and I was seated alone in their midst. Still another day She showed me an ocean. Taking the form of a salt doll, I was going to measure its depth. While doing this, through the grace of the guru I was turned to stone. Then I saw a ship and at once got into it. The guru was the helmsman in that boat. I saw that 'I' and 'you' were two different things. Again I jumped into the ocean, and was changed into a fish. I found myself swimming joyfully in the ocean of Satchitananda.
Celebrating the Goddess During the 9 Nights of Navaratri
10 Day Meditation Program

September 20 - September 29, 2017
Join from Home!


What You Will Receive & Experience in This Course:

A 10-day meditation to connect to Mother Divine and experience Her Shakti (30 min a day)

Sacred Fire Ceremonies broadcast LIVE for the 9 Nights of Navaratri. Watch each day or join as many broadcasts as you can.

11 powerful blessing energy (shakti) transmissions to awaken the goddess energy in you and to connect to the Divine Mother
A coconut will be offered in your name during all 10 Sacred Fire Ceremonies with your personal prayers to the Goddess (regularly $250)
2 LIVE teaching satsang broadcasts (recorded for playback any time).
10 teachings from the ancient knowledge to read at your own pace. Each lesson will deepen your understanding of the Divine Mother, why we need to see Her, and our connection to the creative, shakti energy of consciousness.

Read and listen at your own pace to people's experiences of the Divine Mother's darshan through the shakti-energy channels.

(Optional) Join a synchronized global group meditation to experience the Divine Mother during the 9 Nights of Navaratri

Unlimited lifetime access to all course materials. The live satsangs will be recorded for you to listen any time.

Be a part of a global spiritual community joining together to bring love, peace and healing to our planet.


Invite the Goddess into your life today!
All text in gold italics are quotes from Sri Kaleshwar